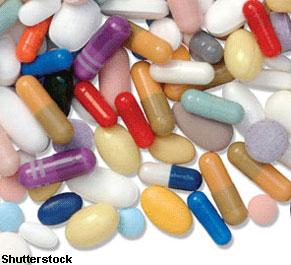 NEW YORK (Reuters Health)—Treatment with the interleukin-1 blocker anakinra appears to improve respiratory symptoms and reduced signs of cytokine storm in nearly three-quarters of patients with acute respiratory distress and cytokine release syndrome from COVID-19 in a small retrospective study from Italy.
"Our study is the first to suggest that a high dose of the arthritis drug anakinra may be able to block the overreaction of the immune system caused by COVID-19. The results are interesting and the drug deserves controlled testing in large randomized trials," Dr. Giulio Cavalli of San Raffaele Hospital, Milan, says in a statement.
The study, published in The Lancet Rheumatology, included consecutive adults with COVID-19, moderate-to-severe acute respiratory distress syndrome (ARDS) and hyperinflammation (defined as a serum C-reactive protein at least 100 mg/L, ferritin at least 900 ng/mL, or both).1
The researchers compared clinical results in 29 patients who received high-dose intravenous anakinra, non-invasive ventilation and standard treatment with hydroxychloroquine and lopinavir/ritonavir with that of 16 patients who received non-invasive ventilation and standard treatment only.
At 21 days, 21 (72%) of 29 patients treated with anakinra experienced reductions in serum C-reactive protein and progressive improvements in respiratory function; five (17%) required mechanical ventilation and three (10%) died.
In contrast, only eight (50%) of 16 patients who did not receive anakinra showed respiratory improvement at 21 days; one (6%) required mechanical ventilation and seven (44%) died.
The 21-day survival rate was 90% with anakinra vs. 56% without (P=0.009). Mechanical-ventilation-free survival was 72% with anakinra vs. 50% without (P=0.15).
Bacteremia occurred in four (14%) patients receiving anakinra and two (13%) receiving standard treatment only. Stopping anakinra did not result in inflammatory relapses. Causes of death in both groups were pulmonary thromboembolism, respiratory insufficiency and multiorgan failure.
In an email to Reuters Health, Dr. Cavalli says, "I believe that high-dose anakinra is a safe and potentially effective therapy, which is worth pursuing in the subgroup of severe patients with COVID-19 who develop hyper-inflammatory immune responses to the virus."
In the statement, co-author Dr. Chiara Tassan Din, also with San Raffaele Hospital, notes that patients in the study were older (mean age: 62 years), severely ill and with underlying health conditions, placing them at high risk of dying from COVID-19.
"Administration of high-dose intravenous anakinra in these patients, who were managed outside of the ICU in a setting overwhelmed by the COVID-19 pandemic and with a shortage of ICU resources, appeared to dampen systemic inflammation and was associated with progressive improvement in respiratory function. This seems to have allowed us to postpone or avoid intubation in most patients. Based on our promising results, this approach may be considered irrespective of resource availability," she says.