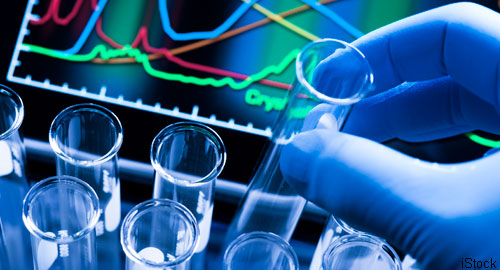 Scientists know that plasma and B cells play important roles in the pathogenesis of rheumatoid arthritis (RA). However, not all individuals with RA-specific antibodies clinically manifest RA. This phenomenon is puzzling and leaves healthcare professionals in need of a test that can be used to identify patients who will develop RA symptoms. Such a test may make it possible to design and implement effective strategies for early prevention.
Also by this Author
For individuals at risk for RA, research indicates that dominant B cell receptor (BCR) clones in peripheral blood may predict the onset of clinical signs and symptoms of RA. These clones initially present in the periphery and can be found in the synovial tissue after symptoms manifest. Paul P. Tak, MD, PhD, professor of clinical immunology and rheumatology at the University of Amsterdam in the Netherlands, and colleagues say their data are consistent with the hypothesis that these clones shift from peripheral blood to target tissue during the onset of RA. Their results were published in the August 2017 issue of the Annals of Rheumatic Disease.1
Their data "show the presence of increased BCR clonal  signatures in peripheral blood obtained during the preclinical stage of RA," write the authors in their discussion. "During onset of arthritis, these BCR clones disappear from blood and appear in the target tissue, where they may drive autonomous disease progression. Our observations show the presence of dominant BCR clones in peripheral blood in the at-risk stage accurately predicts short-term onset of clinically manifest disease."
In the study, the investigators included 129 patients with joint pain and RA-specific antibodies. All patients had clinically manifest arthritis at the time of the second synovial biopsy. The researchers measured the peripheral blood BCRheavy chain repertoire at the mRNA level. This group could be divided into individuals who tested positive with at least five dominant BCR clones (n=45) and those who tested negative (n=84). They found that patients who had at least five dominant BCR clones in peripheral blood were likely to experience short-term onset of RA within 36 months.