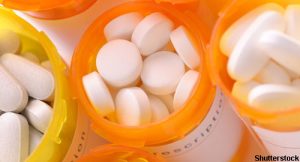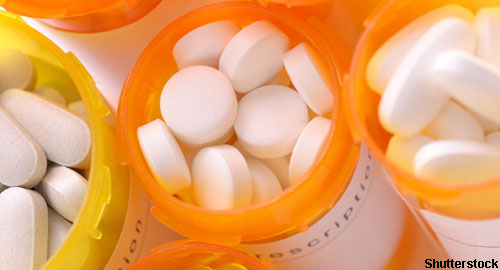 Baricitinib for COVID-19?
On April 10, Eli Lilly, the manufacturer of baricitinib (Olumiant), announced it has entered into an agreement with the National Institute of Allergy and Infectious Diseases (NIAID) to study baricitinib as an arm of the agency's Adaptive COVID-19 Treatment Trial.1
You Might Also Like
Explore This Issue
June 2020
Also By This Author
Baricitinib is an oral JAK1/JAK2 inhibitor approved by the U.S. Food and Drug Administration (FDA) to treat adults with moderate to severe active rheumatoid arthritis (RA) who have had an inadequate response to one or more tumor necrosis factor antagonists. The hypothesis is that the inflammatory cascade seen in patients with COVID-19 may be lessened by baricitinib's anti-inflammatory activity.
ADVERTISEMENT
SCROLL TO CONTINUE
The study, which began in April, will investigate the safety and efficacy of baricitinib as a potential treatment for hospitalized patients with COVID-19. As this is being written, researchers have not yet started recruiting patients in the U.S. (ClinicalTrials.gov Identifier: NCT04373044). The trial has a planned expansion to sites in Europe and Asia. Results are expected in coming months.
Baricitinib's U.S. prescribing information includes FDA boxed warnings regarding the risk of developing serious infections, possibly related to baricitinib's effects on the immune system.
ADVERTISEMENT
SCROLL TO CONTINUE
Ranitidine Removed from U.S. Market
On April 1, the FDA issued a request to all manufacturers of ranitidine (sold under the trade name Zantac and others) to immediately withdraw all over-the-counter (OTC) and prescription ranitidine products from the U.S. market. The histamine-2 blocker, which decreases acid, is used to treat and prevent stomach and intestinal ulcers, as well as to treat gastroesophageal reflux disease.2
This decision is the last step in an ongoing FDA investigation into a probable carcinogenic contaminant, N-nitrosodimethylamine (NDMA), found in some ranitidine products. NDMA is an impurity that increases in amount over time and when the product is stored at or exposed to greater than room temperatures.
After the product withdrawal is complete, ranitidine will not be available for new or existing prescriptions or OTC use in the U.S. Patients taking prescription ranitidine should speak with their healthcare providers about other available treatments before stopping ranitidine. Other drugs in the same class do not have the same NDMA risks. To date, the FDA's testing has not found NDMA in cimetidine, esomeprazole, famotidine, lansoprazole or omeprazole.
ADVERTISEMENT
SCROLL TO CONTINUE