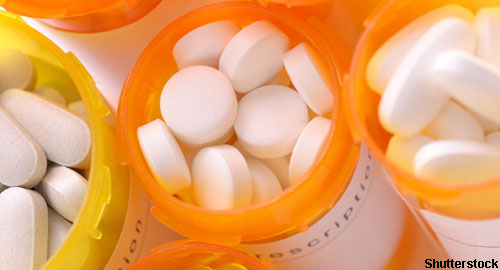 The U.S. Food and Drug Administration (FDA) approved adalimumab-adbm, a biosimilar to adalimumab, to treat multiple chronic inflammatory diseases. Also, the makers of baricitinib expect to re-file its application for the treatment of rheumatoid arthritis (RA) with the FDA in 2018.
FDA Approves Adalimumab-adbm
On Aug. 29, the FDA approved Cyltezo (adalimumab-adbm), a biosimilar to Humira (adalimumab).1 Cyltezo was approved as a pre-filled syringe to treat multiple chronic inflammatory diseases, including moderate to severe active RA, active psoriatic arthritis and ankylosing spondylitis, and moderate to severe plaque psoriasis. The treatment has also been approved for moderate to severe polyarticular juvenile idiopathic arthritis in patients age four years and older, moderate to severe active adult Crohn's disease and moderate to severe active ulcerative colitis.
ADVERTISEMENT
SCROLL TO CONTINUE
Cyltezo is not yet commercially available, and its maker, Boehringer Ingelheim, is currently engaged in patent litigation with AbbVie, which manufactures Humira.
Baricitinib's Status
According to Eli Lilly and Co. and Incyte Corp., the makers of baricitinib, the new drug application for baricitinib will be refiled with the FDA before the end of January 2018.2 This resubmission will included new safety and efficacy data. Baricitinib is a once-daily oral investigational drug for treating patients with moderate to severe RA.
ADVERTISEMENT
SCROLL TO CONTINUE
In April 2017, baricitinib's potential approval to treat RA in the U.S. stalled when the FDA sent a complete response letter to the previous new drug application. The FDA declined to approve the treatment, citing that additional clinical data were needed to determine the most appropriate doses and the need for additional data to further characterize safety concerns.3 Baricitinib was approved for use in the European Union in February 2017 and in Japan in July 2017.
Additionally, baricitinib is being studied to treat atopic dermatitis and systemic lupus erythematosus. Phase 3 clinical trials for psoriatic arthritis are scheduled to begin in 2018.
---
Michele B. Kaufman, PharmD, BCGP, is a freelance medical writer based in New York City and a pharmacist at New York Presbyterian Lower Manhattan Hospital.
ADVERTISEMENT
SCROLL TO CONTINUE