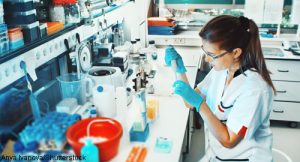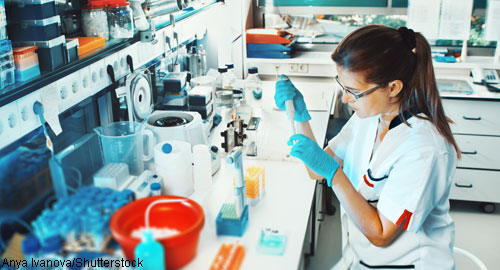 In the second book of the Harry Potter series, Harry and his friends at the Hogwarts School of Witchcraft and Wizardry are stalked by a strange and deadly creature called the basilisk.
In European mythology, the basilisk is a reptile that seems to be a bizarre mix of snake, toad, rooster and other creatures. Its direct glance can kill, and an indirect glance can turn the onlooker to stone. According to the mythos, details about its appearance are difficult to come by because nobody has survived its glance. Although Harry Potter may have dreaded facing the basilisk, as I was reading the book to my daughter after a long day of seeing mystery patients in the clinic, I was enchanted.
ADVERTISEMENT
SCROLL TO CONTINUE
It has become a bit of a cliché to say that rare and difficult-to-diagnose diseases are zebras, based on the adage, "When you hear hoofbeats, think of horses and not zebras."1 The zebra concept has even entered into popular medical consciousness, thanks to references in Grey's Anatomy, House, Scrubs and other TV shows.2–4 But I've always disliked the proverb, so much so that keen readers may remember that I have written about it in the past. Indeed, I consider it profoundly disingenuous.5 However, I cannot think of a better creature to describe the conditions we, as rheumatologists and clinical immunologists, diagnose and treat on a daily basis than the basilisk.
Extending the Metaphor
First, diseases don't graze idly in herds on the Serengeti. Rather, like basilisks, they are malicious, solitary beasts that isolate and decimate the lives of the unfortunate people they encounter. The belief that doctors—particularly rheumatologists—are on some leisurely safari hunt for zebras paints the wrong picture. Instead of the relatively easy prey of zebra, whose vertical white and black stripes contrast against muted tan and green backgrounds of the African grasslands, rheumatologists stalk and hunt creatures that have a habit of hiding in plain sight.
ADVERTISEMENT
SCROLL TO CONTINUE
Rheumatologists work exceedingly hard—taking meticulous histories, performing impeccable physical examinations, ordering byzantine laboratory and radiographic tests, and conducting endless research—to get even a glimpse of the basilisk.
Also unlike zebras, basilisks are ever evolving, much like the presentations of immune-based diseases.
I'm reminded of a patient with chronic idiopathic urticaria (hives) that, over the course of two years, slowly became associated with sensory neuropathy, joint pains, dry eyes and development of of SS-A antibodies. Although we were content to adjust the diagnosis to Sjögren's syndrome, within another year, the patient developed hypogammaglobulinemia and recurrent viral infections that seemed consistent with common variable immune deficiency. A few months later, we diagnosed her with lymphoma.
ADVERTISEMENT
SCROLL TO CONTINUE
This case still haunts me: Did this lymphoma present atypically at the patient's first evaluation? Did it evolve over time, or was it simply unrelated to the urticaria. This frustrating property of our diseases—to transmogrify at will—is another characteristic that tethers it to the basilisk.
Second, unlike zebras, whose characteristic equine appearance can be appreciated by even small children, basilisks are chimeric in nature and morph into different forms depending on the hunter's expectations and perspectives. Basilisks are much more similar to rheumatic conditions; we haven't the faintest idea how these difficult diseases are supposed to present.
Eosinophilic granulomatosis with polyangiitis (EGPA) is a good example of this. To the rheumatologist, the disease is a small-vessel vasculitis associated with eosinophilia. To the allergist/immunologist, it's a hypereosinophilic disorder with vasculitic features. And to the pulmonologist, it's a systemic presentation of severe persistent asthma. Which is the true form and contour of this multifaceted beast? Who really knows, but I guarantee it's not a four-legged, dichromatic ruminant.
Even relatively common diseases, such as osteoarthritis and gout, have pathogeneses that are shrouded in mystery. The closer we examine these conditions, the more inscrutable they appear. We depend on age-old tales and myths, like tales of the basilisk, to characterize their signs and symptoms, but the veracity of this traditional knowledge is dubious..
Third, few physicians I know are eager to spot a basilisk. Yes, there are a few enthusiasts and daredevils who relish the hunt, but most of us encounter basilisks entirely accidentally in the most unexpected and mundane places. There are a couple of reasons for this. Basilisk hunts are extremely unsatisfying. In only a small proportion of cases will there be a definitive answer. Other times, we have to deal with mealy-mouthed phrases like idiopathic or undifferentiated.
Also, few lessons can be learned from basilisk hunting. It may be intellectually satisfying to capture a dreaded beast, but because they are so rare, it's hard to take away the right messages. I'm sure every fellow and resident has heard their attending physician's story about how there's one arcane question you should ask every patient because asking it one time led to a diagnosis. Although these make for great stories, the lessons are often inapplicable.
Final Thoughts
The zebra adage comes from a different time, when the list of diagnoses was long, but the list of available treatments was short. In this day and age, rheumatologists are tasked with identifying the beasts lurking in the foreground, and devising management and treatment strategies to subdue them. Here is where diseases become even more dreadful than basilisks. The treatment strategies we currently have are mercurial creatures in their own right. A loaded rifle in the hands of a keen-eyed hunter may take down a zebra, but what in the world can take down a creature whose basic constitution is unknown?
Without giving away any spoilers, Harry Potter and his friends eventually triumph against the basilisk. But they don't do it alone. The wise counsel of their teachers, the sincerity with which they studied what little was known about the creature and informed speculation, partly based on intuition, enabled them to prevail. That is perhaps the biggest takeaway of basilisk hunting: A proper education, whether in wizardry or medicine, is the best weapon to stalk, subdue and slay dangerous beasts.
---
Bharat Kumar, MD, MME, FACP, RhMSUS, is the associate program director of the rheumatology fellowship training program at the University of Iowa in Iowa City. Follow him on Twitter @BharatKumarMD.
References
Imperato PJ. Medical Detective: How Does a Doctor Become a Detective? A Famed Epidemiologist Tells Us How, Why, and What as He Tracks Down Baffling Diseases World Wide, first edition. New York: Richard Marek Publishers, 1979.
Where the wild things are. Grey's Anatomy. 2008 Apr 24.
House and Holmes Parallels. Radio Times (BBC Magazines Ltd.). 2006 Jan.
My balancing act. Scrubs. 2002 Jan 15.
Kumar B. Opinion: Rheumatologists cautioned against wasteful testing to find rare diseases. The Rheumatologist. 2016 Mar 15.