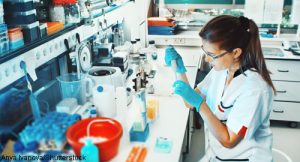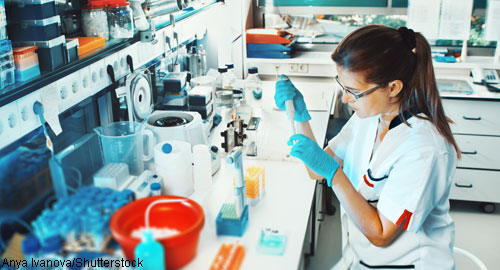 In the second book of the Harry Potter series, Harry and his friends at the Hogwarts School of Witchcraft and Wizardry are stalked by a strange and deadly creature called the basilisk.
You Might Also Like
Also By This Author
In European mythology, the basilisk is a reptile that seems to be a bizarre mix of snake, toad, rooster and other creatures. Its direct glance can kill, and an indirect glance can turn the onlooker to stone. According to the mythos, details about its appearance are difficult to come by because nobody has survived its glance. Although Harry Potter may have dreaded facing the basilisk, as I was reading the book to my daughter after a long day of seeing mystery patients in the clinic, I was enchanted.
ADVERTISEMENT
SCROLL TO CONTINUE
It has become a bit of a cliché to say that rare and difficult-to-diagnose diseases are zebras, based on the adage, "When you hear hoofbeats, think of horses and not zebras."1 The zebra concept has even entered into popular medical consciousness, thanks to references in Grey's Anatomy, House, Scrubs and other TV shows.2–4 But I've always disliked the proverb, so much so that keen readers may remember that I have written about it in the past. Indeed, I consider it profoundly disingenuous.5 However, I cannot think of a better creature to describe the conditions we, as rheumatologists and clinical immunologists, diagnose and treat on a daily basis than the basilisk.
Extending the Metaphor
ADVERTISEMENT
SCROLL TO CONTINUE
First, diseases don't graze idly in herds on the Serengeti. Rather, like basilisks, they are malicious, solitary beasts that isolate and decimate the lives of the unfortunate people they encounter. The belief that doctors—particularly rheumatologists—are on some leisurely safari hunt for zebras paints the wrong picture. Instead of the relatively easy prey of zebra, whose vertical white and black stripes contrast against muted tan and green backgrounds of the African grasslands, rheumatologists stalk and hunt creatures that have a habit of hiding in plain sight.
Rheumatologists work exceedingly hard—taking meticulous histories, performing impeccable physical examinations, ordering byzantine laboratory and radiographic tests, and conducting endless research—to get even a glimpse of the basilisk.
Also unlike zebras, basilisks are ever evolving, much like the presentations of immune-based diseases.
ADVERTISEMENT
SCROLL TO CONTINUE
I'm reminded of a patient with chronic idiopathic urticaria (hives) that, over the course of two years, slowly became associated with sensory neuropathy, joint pains, dry eyes and development of of SS-A antibodies. Although we were content to adjust the diagnosis to Sjögren's syndrome, within another year, the patient developed hypogammaglobulinemia and recurrent viral infections that seemed consistent with common variable immune deficiency. A few months later, we diagnosed her with lymphoma.