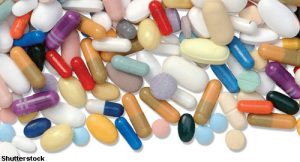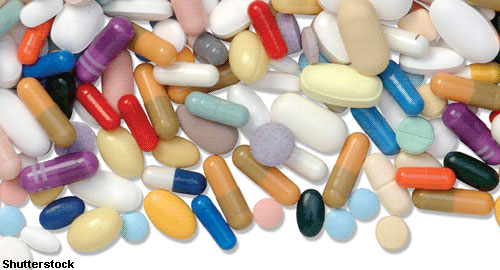 ACR CONVERGENCE 2020—Gerd Burmester, MD, professor of medicine at Charité, University Medicine, Berlin, gave this year's Phillip Hench, MD, Memorial Lecture and used the opportunity to review the evolution of the treatment of rheumatic diseases with a focus on biologics.
Also By This Author
Dr. Burmester described four milestones in treatment evolution, starting by outlining how glucocorticoids, one of the first drugs used to treat rheumatic disease, continue to play an important role in rheumatology. Glucocorticoids not only help with pain relief, but also modify disease in early rheumatoid arthritis (RA) and are immunosuppressive in vasculitides and systemic lupus erythematosus (SLE). Patients are more likely to experience adverse effects with longer use and higher doses of glucocorticoids.
ADVERTISEMENT
SCROLL TO CONTINUE
The next milestone, methotrexate, joined glucocorticoids as a treatment for RA when rheumatologists prescribed it to reduce disease activity. Methotrexate's dramatic effect on the lives of patients has made it the most popular drug worldwide for the treatment of RA. Low-dose methotrexate administered weekly can be used as a monotherapy and, for some patients, can be as effective as the newer biologics, especially in combination with glucocorticoids. Although methotrexate monotherapy may reduce radiographic progression in RA, some patients experience this positive effect, which can potentially abolish radiologic changes, only when methotrexate is combined with biologic therapies.
These biologic therapies, or biologics, have taken a prominent place in the RA treatment arsenal. The numerous current therapies include B cell inhibitors, interleukin (IL) 1 blockers, IL-6 blockers and, most notably, tumor necrosis factor (TNF) inhibitors. Initially, rheumatologists recognized CD4-positive cells are important in the pathophysiology of disease, and thus, the first biologic to be used for the treatment of RA was anti-CD4.
ADVERTISEMENT
SCROLL TO CONTINUE
In 1991, Dr. Burmester and colleagues published the results of a series of 10 patients with severe intractable RA treated with a monoclonal antibody (known as 16H5) against the CD4 antigen present on T helper cells.1 In the open trial, they infused the monoclonal antibody and documented its clinical benefits. They noted in their paper that it remained to be determined whether long-term remission could be induced with this therapeutic approach.
A few years later, investigators created a chimeric CD4 monoclonal antibody called cM-T412 and evaluated its use in RA patients. In initial results, patients tended to demonstrate a favorable clinical response; however, a subsequent controlled clinical trial did not show a benefit.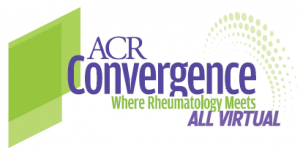 Alemtuzumab (CAMPATH-IH) was among the first humanized, therapeutic, monoclonal antibodies and, thus, the first of many targeted immunomodulatory therapies that have revolutionized the treatment of autoimmune diseases. Alemtuzumab depletes cells expressing CD52 (T and B cells, monocytes and natural killer cells). In the early 1990s, alemtuzumab was successfully used to treat patients with refractory RA. Unfortunately, however, many patients experienced profound lymphopenia, especially in the CD4+ compartment, and alemtuzumab fell out of favor as a treatment for RA.
ADVERTISEMENT
SCROLL TO CONTINUE
Researchers next turned their attention to creating biologics against the cytokines that are important in RA. One of the first targets was TNF-α, a cytokine with diverse biological activity. The chimeric monoclonal antibody infliximab, initially developed for the treatment of sepsis, was repurposed for RA when rheumatologists began to realize TNF-α dominates the inflammatory process of RA. Infliximab is currently approved for the treatment of many conditions, including RA, Crohn's disease, ankylosing spondylitis and psoriatic arthritis. It, and other TNFα biologics, dominated rheumatological therapies in the early 1990s.
Dr. Burmester concluded his talk by stating that biologics are here to stay—despite the fourth milestone of anti-rheumatic therapy, the JAK inhibitors. Rheumatologists now have long-term data about these established reagents and recognize they have an incredibly good safety profile. Moreover, their long half-life means they are long acting. However, they also have disadvantages, including the fact that they can be difficult to manufacture, have complex modes of action and can be difficult to dose. Biologics also have the disadvantage of requiring parenteral administration, and some patients develop an antibody reaction against the therapeutic reagent. Safety signals primarily include infections, such as tuberculosis, which can be minimized by screening for, and the preemptive treatment of, latent tuberculosis.
The science of monoclonal antibodies will likely continue to evolve, explained Dr. Burmester, with investigators creating even more specific antibodies, with fewer off-target effects. In the future, antibodies will also likely be modified to be biospecific and contain, for example, radioactive molecules. Their value will also likely continue to expand beyond rheumatology and extend to meet newly emerging needs, such as SARS-CoV2.
Biosimilars
Many rheumatologists will also continue to look to biosimilars as treatments for many rheumatic conditions. An expanding number of biosimilars make the expensive biologics more affordable to a larger population. These biosimilars have a safety profile that is well established by clinical trials and registries.
All told, a great deal has been accomplished in the field of rheumatic treatment, and the use of biologics has continued to increase over time. For example, Dr. Burmester's review of annual data from the German National Database of the Collaborative Arthritis Centers found biologic treatment strongly increased the number of patients in low disease activity or remission. Unfortunately, however, while treatment modalities have changed substantially over time, many rheumatologists tend to prescribe biologics only to patients with long-standing disease, despite the fact that early intensive treatment adaptation improves disease activity in the many patients who do not achieve low disease activity with treatment with conventional disease-modifying anti-rheumatic drugs.2
---
Lara C. Pullen, PhD, is a medical writer based in the Chicago area.
References
G Horneff, GR Burmester, F Emmrich, et al. Treatment of rheumatoid arthritis with an anti-CD4 monoclonal antibody. Arthritis Rheum. 1991. 34(2):129–140.
K Albrecht, D Huscher, T Eidner, et al. Medical treatment of rheumatoid arthritis in 2014: Current data from the German Collaborative Arthritis Centers. Z Rheumatol. 2017 Feb;76(1):50–57.