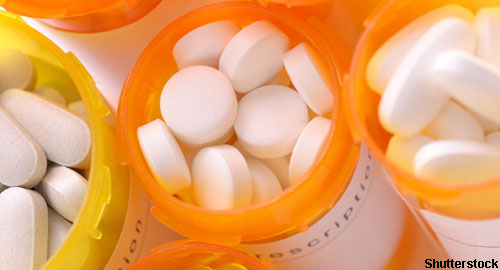 SAN DIEGO—The potential impact of biosimilars on rheumatology practices was much in evidence at the 2017 ACR/ARHP Annual Meeting Nov. 3–8, although speakers made it clear that this impact has, so far, failed to affect their prescribing behaviors. A Great Debate on the purported benefits of biosimilars for rheumatology practice was held. A second session addressed the Changing Landscape of Biosimilar Medicine, clarifying definitions and proposing opportunities for the rapidly evolving branch of rheumatology research.
A biosimilar is a biological product that is highly similar to and has no clinically meaningful differences from an existing FDA-approved reference product. These treatments receive approval from the U.S. Food & Drug Administration (FDA) through a specific pathway for biosimilar evaluation, Jonathan Kay, MD, professor of medicine and Timothy S. and Elaine L. Peterson Chair in Rheumatology at the University of Massachusetts Medical School in Worcester, explained in the latter session. The promise is that the biosimilar should be as effective and safe as its reference product—but considerably less costly, thereby improving access to treatment for patients.
Biosimilarity means the product is highly similar to its reference biologic product, although there can be minor differences in the clinically inactive components. The goal in evaluating biosimilars is to demonstrate that no clinically meaningful differences exist between the biosimilar and its reference product in terms of safety, purity or potency, Dr. Kay said. However, biologics are produced in living cells, and the potential for variation at each stage of production exists; thus, a biosimilar is not identical to its reference product.
"Just like its reference product, the biologic agent upon which the biosimilar is based, biosimilars are subject to batch variability and 'drift.' Despite differences between batches, a batch of a biologic is released without any requirement for notification of healthcare professionals or patients if these differences are within pre-specified, 'proven acceptable ranges,'" Dr. Kay said.
A biosimilar product undergoes rigorous testing directly in comparison with its reference product so that any differences between the biosimilar and its reference product are shown not to cause clinically significant effects.
The FDA standard for approval for use in human patients is that the biosimilar must show equivalence to the reference product, according to the "totality of evidence." The goal is to establish similarity by demonstrating equivalence in pharmacokinetics, efficacy and comparability in safety. The development process for a biosimilar is abbreviated when compared with the process for original biologics, with smaller numbers of patients in trials to expedite the approval process.