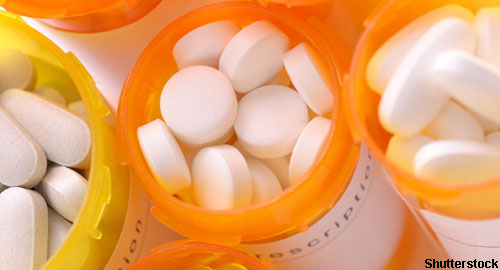 SAN DIEGO—The potential impact of biosimilars on rheumatology practices was much in evidence at the 2017 ACR/ARHP Annual Meeting Nov. 3–8, although speakers made it clear that this impact has, so far, failed to affect their prescribing behaviors. A Great Debate on the purported benefits of biosimilars for rheumatology practice was held. A second session addressed the Changing Landscape of Biosimilar Medicine, clarifying definitions and proposing opportunities for the rapidly evolving branch of rheumatology research.
A biosimilar is a biological product that is highly similar to and has no clinically meaningful differences from an existing FDA-approved reference product. These treatments receive approval from the U.S. Food & Drug Administration (FDA) through a specific pathway for biosimilar evaluation, Jonathan Kay, MD, professor of medicine and Timothy S. and Elaine L. Peterson Chair in Rheumatology at the University of Massachusetts Medical School in Worcester, explained in the latter session. The promise is that the biosimilar should be as effective and safe as its reference product—but considerably less costly, thereby improving access to treatment for patients.
ADVERTISEMENT
SCROLL TO CONTINUE
Biosimilarity means the product is highly similar to its reference biologic product, although there can be minor differences in the clinically inactive components. The goal in evaluating biosimilars is to demonstrate that no clinically meaningful differences exist between the biosimilar and its reference product in terms of safety, purity or potency, Dr. Kay said. However, biologics are produced in living cells, and the potential for variation at each stage of production exists; thus, a biosimilar is not identical to its reference product.
"Just like its reference product, the biologic agent upon which the biosimilar is based, biosimilars are subject to batch variability and 'drift.' Despite differences between batches, a batch of a biologic is released without any requirement for notification of healthcare professionals or patients if these differences are within pre-specified, 'proven acceptable ranges,'" Dr. Kay said.
ADVERTISEMENT
SCROLL TO CONTINUE
A biosimilar product undergoes rigorous testing directly in comparison with its reference product so that any differences between the biosimilar and its reference product are shown not to cause clinically significant effects.
The FDA standard for approval for use in human patients is that the biosimilar must show equivalence to the reference product, according to the "totality of evidence." The goal is to establish similarity by demonstrating equivalence in pharmacokinetics, efficacy and comparability in safety. The development process for a biosimilar is abbreviated when compared with the process for original biologics, with smaller numbers of patients in trials to expedite the approval process.
Distinctions, Equivalencies
A replica of a biologic agent, which has not undergone regulatory review according to a defined pathway for assessing biosimilars, is called a bio-mimic—not a biosimilar. Because biosimilars are not exact duplicates of their reference products—unlike small-molecule generic drugs—biosimilars should not be considered generic drugs, Dr. Kay said.
ADVERTISEMENT
SCROLL TO CONTINUE
The Biologics Price Competition and Innovation Act of 2009 amended federal statutes to create an abbreviated licensure pathway for biological products shown to be biosimilar or interchangeable. Although the concept of interchangeability has generated concerns among physicians, no biosimilar has yet been approved as interchangeable with its reference product. A draft FDA guidance document on interchangeability was released for comment in January 2017, offering the FDA's current thinking on the topic.1
Three biologic agents used to treat inflammatory diseases, infliximab, etanercept and adalimumab, now have biosimilars approved by the FDA. Dr. Kay said that uptake of biosimilars is off to a slow start in the U.S. market compared with that in the EU, where biosimilars have already generated significant cost savings since the European Medicines Agency approved its first infliximab biosimilar in 2013.
Biosimilars are expected to be as effective and as safe as, and considerably less expensive than, their reference products. Thus, biosimilars have the potential to improve access for rheumatology patients because the drugs are cheaper for patients. However, in the U.S., the actual prices of biosimilars have not necessarily been lower than that of their reference products, Dr. Kay said.
In fact, another speaker, Joseph Huffstutter, MD, a rheumatologist in private practice in Chattanooga, Tenn., said that no one has yet used biosimilars in a rheumatology practice in the U.S.
The availability of biosimilars presents a new paradigm for the treatment of rheumatologic diseases, Dr. Kay said. However, healthcare professionals and patients must understand the process by which biosimilars are compared with their reference products and accept an abbreviated clinical development program that does not require clinical trials in each indication for which approval is sought.
"Practice protocols are where the rubber meets the road," said Dr. Huffstutter. These protocols will be shaped by insurance requirements, state laws and differences in the types of practice settings.
"How do your patients feel about biosimilars?" Dr. Huffstutter asked. "Are there real, considerable cost savings to be realized from the use of biosimilars and that accrue to the patient? If it isn't considerably cheaper to the patient, and safe, then there's no value or reason to use it. The whole discussion today is about cost—not about developing better therapeutic tools."
However, a disconnect exists between what patients see in costs and what manufacturers receive for their medication. Much of that difference derives from pharmacy benefit managers (PBMs; see also "Rheumatologists' Frustrations with PBMs Aired at Annual Meeting," The Rheumatologist, January 2017, p. 42). Dr. Huffstutter and other speakers at the ACR/ARHP Annual Meeting noted that PBMs are a disruptive force in the biosimilar marketplace, preventing the competition that could lead to lower costs.
On Nov. 2, 2017, shortly before the ACR/ARHP Annual Meeting started, the Centers for Medicare & Medicaid Services released its Final Policy, Payment, and Quality Provisions in the Medicare Physician Fee Schedule for Calendar Year 2018.2 This policy changed a previous proposal that biosimilar products relying on a common reference product's biologics license application would be grouped into the same payment calculation for determining a single average sales price payment limit. Instead, the new policy will pay for each biosimilar according to its distinct individual average price.
The ACR plans to release a white paper on biosimilars and interchangeability in the near future, reported Angus Worthing, MD, chair of ACR's Government Affairs Committee. The ACR has also advocated for a national policy on substitution of interchangeable biologics that would require notifying the patient and physician prior to the substitution or within 24 hours. A total of 36 states now have laws in place with similar provisions.
---
Larry Beresford is a freelance medical journalist in Oakland, Calif.
References
U.S. Food & Drug Administration. Considerations in demonstrating interchangeability with a reference product: Draft guidance for industry. 2017 Jan.
Centers for Medicare & Medicaid Services. Final policy, payment and quality provisions in the Medicare physician fee schedule for calendar year 2018. 2017 Nov 2.
FDA-Approved Biosimilars to Rheumatology Drugs (as of December 2017)
Biosimilar
Reference Product
adalimumab-atto (Amjevita)

adalimumab (Humira)

adalimumab-adbm (Cyltezo)
adalimumab (Humira)
etanercept-szzs (Erelzi)
etanercept (Enbrel)
infliximab-abda (Renflexis)
infliximab (Remicade)
infliximab-dyyb (Inflectra)
infliximab (Remicade)
infliximab-qbtx (IXIFI)
infliximab (Remicade)