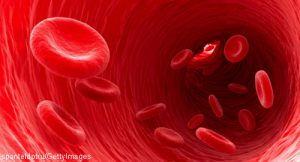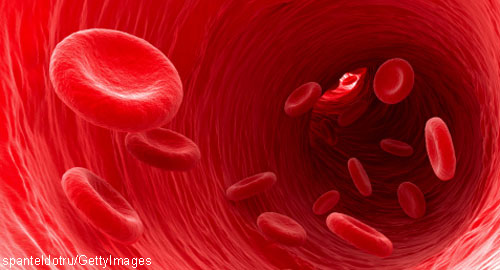 EULAR 2020 e-CONGRESS—Systemic rheumatic diseases can affect many organ systems; among the most important of these is the vascular system. Such conditions as atherosclerosis and venous thromboembolic disease can be influenced by inflammatory activity, and treatment of rheumatologic conditions may play a role in increasing or decreasing the risks of such diseases. At EULAR 2020, Zoltán Szekanecz, MD, PhD, professor and head of the rheumatology department at the University of Debrecen Medical and Health Sciences Center, Hungary, discussed these topics in a lecture titled, Arterial and Venous Risks and Management in Inflammatory Rheumatic Diseases.
Dr. Szekanecz began by noting first and foremost that risk assessment of vascular disease should begin with patients' traditional risk factors, such as family history, obesity, hypertension, diabetes mellitus, smoking and so forth. After these factors are considered, it's important to look at the features of rheumatologic disease that may further increase the risks of such conditions as blood clots or coronary artery disease. It has been known for many years that rheumatoid arthritis (RA) and systemic lupus erythematosus (SLE) significantly enhance the risk of atherosclerotic cardiovascular disease. Recent work on these diseases indicates the primary contributor to the initiation and progression of atherosclerosis in RA and SLE is altered immune system function, with changes in cytokine levels and innate immune responses, autoantibodies, adipokines, dysfunctional lipids and oxidative stress playing a role.1
ADVERTISEMENT
SCROLL TO CONTINUE
In RA, biomarkers of inflammation can help predict the progression of atherosclerotic disease. Example: In an observational cohort study of 150 RA patients who underwent computed tomography angiography for evaluation of coronary atherosclerosis, 101 had repeat imaging within 5–10 years and time-averaged C-reactive protein (CRP) was a significant predictor of coronary artery plaque progression.2 Given this finding, several studies have looked at the effects of disease-modifying anti-rheumatic drugs (DMARDs) to protect against cardiovascular disease. Dr. Szekanecz cited several studies that indicate how methotrexate appears to have such protective effects among patients with RA and psoriatic arthritis.3-5
This work has led to the hypothesis that methotrexate may be helpful for patients without rheumatologic conditions. However, a large, randomized, placebo-controlled clinical trial found low-dose methotrexate (15–20 mg weekly) did not reduce interleukin (IL) 1-β, IL-6, high sensitivity CRP or cardiovascular events more than placebo among patients with established coronary artery disease and either diabetes mellitus or metabolic syndrome, or both.6
ADVERTISEMENT
SCROLL TO CONTINUE
With regard to biologic DMARDs, cross-sectional and retrospective analyses have shown that tumor necrosis factor inhibitor (TNFi) and non-TNF biologic use is associated with a low risk of arterial thromboembolic events and may be potentially helpful to patients without rheumatologic disease.