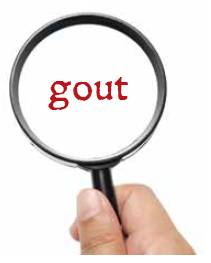 The umbrella term crystalline disease covers arthritic conditions caused by deposition of crystals and associated inflammatory response, including erythema, edema and intense pain. The two most common crystal-induced arthropathies are gout, an arthritis secondary to inflammation caused by the presence of monosodium urate (MSU) crystals formed through high levels of serum urate, and calcium pyrophosphate deposition disease (sometimes called pseudogout). Gout also describes the clinical symptoms and signs associated with the body's potent inflammatory response to MSU crystal deposition.
The lack of standardized terminology or consistent definitions for gout and other crystalline diseases results in technically inaccurate uses of the terms, with implications for how disease-related concepts are communicated in clinical and research settings, says David Bursill, MD, a rheumatologist in the Department of Health and Medicine Sciences, University of Adelaide, South Australia.
ADVERTISEMENT
SCROLL TO CONTINUE
"Different terms are used interchangeably to describe different disease states. While there is no universally accepted definition of gout itself, more accurate nomenclature could facilitate better understanding of the disease and related concepts," he explained in an email exchange with The Rheumatologist. Dr. Bursill is lead author and nomenclature research fellow for a consensus statement on labels and definitions for gout and other crystalline disease states.1 The statement is the work of the Gout, Hyperuricemia and Crystal-Associated Disease Network (G-CAN; g-can.org), a multidisciplinary, international, nonprofit organization based in Seattle.
Dr. Bursill attributes the historical lack of standardized terminology for gout to the fact that this condition has been described since ancient times, with long-ingrained usages. "The various terms have accumulated over history without any effort to refine the nomenclature. We have found the currently used terms, apart from lacking standardization, often are technically inaccurate—such as using serum uric acid instead of the correct term, serum urate—or else convey a misleading message to care providers and patients," he says. For example, the terms chronic gout and acute gout misleadingly imply the condition exists in two separate forms. There has also been little attention to related preclinical states.
ADVERTISEMENT
SCROLL TO CONTINUE
Defining Disease States
G-CAN members conducted a content analysis of 539 articles on gout and hyperuricemia in the rheumatology and internal medicine literature, published between January 2013 and January 2018. According to this analysis, disease states—defined as "clinically meaningful clusters of the presence, or absence, of two or more disease elements"—were infrequently mentioned, poorly defined or inconsistently labeled. Sixty-three unique labels exist for 13 identified disease states in gout.
To develop the consensus statement, three rounds of Delphi exercises were conducted via email with 76 G-CAN members from Europe, North America, the Asia-Pacific region and Latin America to ascertain which disease states were meaningful to participants and how to define them. A subsequent face-to-face meeting of 35 of the respondents was convened Oct. 20, 2018, in Chicago to reach agreement on eight recommended disease state labels:
ADVERTISEMENT
SCROLL TO CONTINUE
Asymptomatic hyperuricemia, in the absence of gout;
Asymptomatic MSU crystal deposition, which may be demonstrated by imaging or microscopic analysis;
Asymptomatic hyperuricemia with MSU crystal deposition;
Gout;
Tophaceous gout, with at least one subcutaneous tophus;
Erosive gout, with at least one gouty bone erosion;
First gout flare; and
Recurrent gout flares.
Basic Elements of Gout
G-CAN previously published a consensus statement on the disease elements of gout—11 basic elements of disease pathophysiology and clinical features—published in Arthritis Care & Research.2 The group used this framework to establish the new consensus on gout disease states.
The recommendations build on the previously endorsed nomenclature for disease elements and propose that the label gout be applied to current or prior clinically evident disease caused by MSU crystal deposition. In other words, gout is not just the underlying pathophysiologic process of MSU crystal deposition, but the presence of clinical sequelae of that deposition. "We think the term gout should be reserved for clinically evident disease," Dr. Bursill explains.
"I am hoping that researchers and care providers make a conscious attempt to use this standardized nomenclature," he says. "I use it in my own clinical practice and I have found that patients quickly mirror the terms used in our consultations. Considerable thought has gone into producing terms that are not only consistent and concise, but also convey important information about the causes and presentation of gout."
This emphasis on gout as a clinical condition, not just the presence of MSU crystals, is consistent with existing clinical guidelines that gout should not be treated unless it has clinical manifestations, Dr. Bursill says.
Larry Beresford is a medical journalist in Oakland, Calif.
References
Bursill D, Taylor WJ, Terkeltaub R, et al. Gout, Hyperuricaemia and Crystal-Associated Disease Network (G-CAN) consensus statement regarding labels and definitions of disease states of gout. Ann Rheum Dis. 2019 Nov;78(11):1592–1600.
Bursill D, Taylor WJ, Terkeltaub R, et al. Gout, Hyperuricemia, and Crystal-Associated Disease Network consensus statement regarding labels and definitions for disease elements in gout. Arthritis Care Res (Hoboken). 2019 Mar;71(3):427–434.