Take-Home Messages
Neuro-Behçet's disease has protean manifestations, and a high degree of suspicion is needed for prompt diagnosis.

Headache is a common symptom in Behçet's disease and often a presenting symptom of neuro-Behçet's disease.

When interviewing a patient with Behçet's disease and new-onset headache, reports of morning headache, a positional component, worsening with Valsalva and refractoriness to therapy should prompt an evaluation for CVST.
Consider a workup for a hypercoagulable state in patients with Behçet's disease and CVST.
Treat with high-dose steroids and immunosuppression, and consider anticoagulation, if not contraindicated, based on the severity of the thrombotic event.
A multidisciplinary approach, including neurology, vascular medicine, hematology and rheumatology, is key in therapeutic decision making. Current guidelines seem flexible and based on expert opinion.
---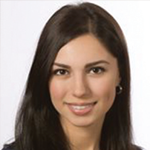 Javaneh Lyons, MD, MSc, is a second-year fellow in adult rheumatology at the University of Vermont Medical Center, Burlington.
ADVERTISEMENT
SCROLL TO CONTINUE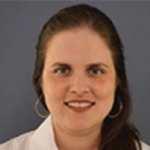 Alana Nevares, MD, is an assistant professor in the Division of Rheumatology and Clinical Immunology, Robert Larner, MD, College of Medicine, at the University of Vermont Medical Center, Burlington.
Acknowledgment
The authors extend special thanks to Scott Legunn, MD, and Maria Sayeed, MD, who were the treating rheumatologists at the time of disease onset and established a prompt diagnosis.
ADVERTISEMENT
SCROLL TO CONTINUE