In retrospect, it is tempting to wonder if this patient's GCA and the complications of both GCA and its treatments might have been avoided if the patient had initially accepted treatment of her PMR with low-dose steroids. It would be unfortunate if her fear of medications actually resulted in the need to use even more medications. However, this is purely speculative, because we could find no data to support the theory that treating PMR early in its course might prevent the later development of GCA. Perhaps this could be an area of future study in the form of a retrospective case series, because a prospective study randomizing patients to delay treatment of PMR would be unethical.
---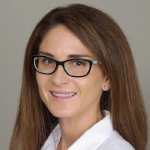 Erin Hammett, DO, is a rheumatology fellow at Scripps Clinic/Scripps Green Hospital La Jolla, Calif. She completed her internal medicine residency at Santa Barbara Cottage Hospital.
ADVERTISEMENT
SCROLL TO CONTINUE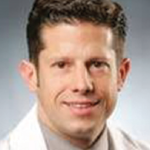 Edward Skol, MD, is a rheumatology attending at Scripps Clinic/Scripps Green Hospital La Jolla, Calif. He completed his internal medicine residency at Scripps Mercy Hospital and rheumatology fellowship at Scripps Clinic/Scripps Green Hospital.
References