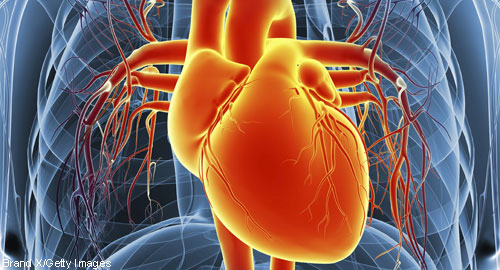 A non-inferiority study has found moderate doses of the selective cyclooxygenase (COX)-2 inhibitor celecoxib comparable to ibuprofen and naproxen with regards to cardiovascular safety.
"Celecoxib is at least as safe as, if not safer than, commonly used non-selective NSAIDs [non-steroidal anti-inflammatory drugs], such as ibuprofen and naproxen," writes investigator Daniel Solomon, MD, MPH, a professor of rheumatology at Harvard Medical School, in an email to The Rheumatologist. "These findings held up in the overall PRECISION study populations, as well as key subgroups, such as osteoarthritis vs. rheumatoid arthritis, low-dose aspirin users vs. non-users and those with prior cardiovascular events vs. those with only cardiovascular risk factors."
Steven Nissen, MD, cardiologist at the Cleveland Clinic in Ohio, and colleagues published the results of the Prospective Randomized Evaluation of Celecoxib Integrated Safety vs. Ibuprofen or Naproxen (PRECISION) trial Dec. 29 in The New England Journal of Medicine.1 The investigators designed the trial in response to concerns about the safety of celecoxib. Specifically, another selective COX-2 inhibitor, rofecoxib, was withdrawn from market in 2004 due to evidence of adverse cardiovascular effects. Its withdrawal was associated with controversy, and in its wake, regulatory restrictions have limited the dose of celecoxib, the last remaining selective COX-2 inhibitor, to 200 mg daily for most patients.2
"Although the primary purpose of the trial was to assess cardiovascular outcomes, we also adjudicated gastrointestinal [GI] and renal outcomes to provide a comprehensive safety evaluation," explain the authors in their discussion. "To compare the three drugs, we constructed a two component composite of two adjudicated outcomes—clinically significant gastrointestinal events and iron-deficiency anemia of gastrointestinal origin." Celecoxib treatment resulted in lower rates of gastrointestinal events than did either comparator drug.
"The major clear advantage of celecoxib is that users had fewer GI bleeds," emphasizes Dr. Solomon, who was involved in the study. "As well, there was a reduced risk of renal events comparing celecoxib with ibuprofen."
Noninferiority Trial
The study included 24,081 patients with rheumatoid arthritis or osteoarthritis who were randomly assigned to receive either celecoxib, naproxen or ibuprofen for a mean treatment duration of 20.3 ± 16.0 months. The study was performed at 926 centers in 13 countries between October 2006 and June 2014. The patients were evaluated for a mean follow-up period of 34.1 ± 13.4 months. Adherence (31.2%) and retention (72.6%) were lower than in most clinical trials that assess cardiovascular outcomes.
The noninferiority trial required that prespecified criteria be met in two populations: intention-to-treat population and on-treatment population. In the intention-to-treat analysis, the primary outcome (cardiovascular death, nonfatal myocardial infarction or nonfatal stroke) occurred in 2.3% of the patients in the celecoxib group, 2.5% of patients in the naproxen group and 2.7% of patients in the ibuprofen group. In the on-treatment analysis, a primary outcome event occurred in 1.7% of patients in the celecoxib group, 1.8% of patients receiving naproxen and 1.9% of patients receiving ibuprofen. Thus, when celecoxib was compared with either naproxen or ibuprofen, it met all prespecified noninferiority requirements (P<0.001 for non-inferiority in both comparisons).