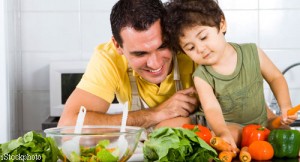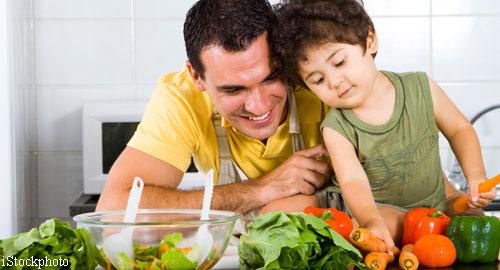 Although it might not be at the top of your diagnostic checklist, a new study suggests pediatric rheumatologists should screen patients for celiac disease, according to Polly Ferguson, MD, chair of the American College of Rheumatology's Pediatric Rheumatology Special Committee.
In the article, "Unrecognized Celiac Disease in Children Presenting for Rheumatology Evaluation,"1 published in Pediatrics, researchers at the Hospital for Special Surgery in New York identified a 2% overall prevalence rate for celiac disease in children presenting for rheumatology evaluation. Most patients "ultimately received a [celiac disease] diagnosis … with extraintestinal manifestations," write the study's authors.
"We need to think about this," says Dr. Ferguson, who is an associate professor and director of pediatric rheumatology in the department of pediatrics at the University of Iowa Carver College of Medicine in Des Moines. "This [diagnosis] is on our radar. Our group considers it part of the differential diagnosis for juvenile idiopathic arthritis. We regularly send, at least, a tTG-IgA test on most patients who present either with nuance of arthritis or arthralgias without a cause. It can completely change how you treat them long term."
The tTG-IgA (tissue transglutaminase antibodies) test is the most commonly used and most sensitive test (98%) for celiac disease, but it has a high rate of false positives in patients with autoimmune disorders, according to the Celiac Disease Foundation.
Researchers retrospectively reviewed the records of 2,125 patients who were screened for celiac disease as part of initial serologic evaluation between June 2006 and December 2013. Thirty girls and six boys between the ages of two and 16 were diagnosed with celiac disease by pediatric rheumatologists. Arthralgias, myalgias and rash were most common presenting complaints. All patients "reported improvement or complete resolution of symptoms with a gluten-free diet," according to the study.
"It's really a nice study," Dr. Ferguson says. "They did a nice job of showing these kids are coming to our clinics with celiac disease, even if they don't have gastrointestinal manifestations. … That's the diagnostic challenge and what can make rheumatology fun. We really have to be on our toes and thinking about a wide differential diagnosis for children coming to our clinic for the first time."
Richard Quinn is a freelance writer in New Jersey.
Reference
Sherman Y, Karanicolas R, DiMarco B, et al. Unrecognized celiac disease in children presenting for rheumatology evaluation. Pediatrics. 2015 Jul;136(1):e68–e75. doi: 10.1542/peds.2014-2379. Epub 2015 Jun 15.