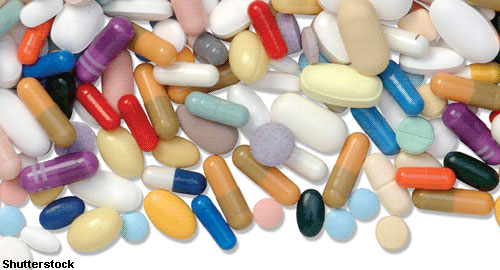 The U.S. Food and Drug Administration (FDA) has approved certolizumab pegol (CIMZIA) to treat adults with moderate to severe plaque psoriasis who are candidates for systemic therapy or phototherapy.1
Explore This Issue
July 2018
Also By This Author
Certolizumab pegol is the first Fc-free, PEGylated anti-tumor necrosis factor (TNF) therapy for adults with plaque psoriasis. Certolizumab pegol was previously FDA approved to treat psoriatic arthritis, ankylosing spondylitis, Crohn's disease and moderate to severe rheumatoid arthritis. The phase 3 clinical development program of certolizumab pegol for plaque psoriasis demonstrated statistically significant improvements in efficacy endpoints at Week 16. A clinically meaningful response was maintained in patients up to Week 48.
ADVERTISEMENT
SCROLL TO CONTINUE
Clinical Trials
This FDA approval was based on data from the Phase 3 clinical trials, including CIMPASI-1, CIMPASI-2 and CIMPACT, which included more than 1,000 patients. Of these patients, nearly one-third were not biologic naive. Each trial included an assessment of the Psoriasis Area and Severity Index (PASI) 75 and PASI90, with improvement from baseline compared with placebo. PASI scores were assessed prior to Week 16 in CIMPASI-1 and CIMPASI-2, and prior to Week 12 in CIMPACT. Also assessed at Week 16 was at least a two-point improvement on a five-point Physician's Global Assessment scale for a final score representing clear or almost clear skin, each compared with placebo.
In all three clinical trials, certolizumab pegol showed statistically significant improvements for primary and co-primary endpoints compared with placebo at all tested doses. The clinical benefit was maintained through to Week 48.
ADVERTISEMENT
SCROLL TO CONTINUE
The recommended certolizumab pegol dose in adults with moderate to severe plaque psoriasis is 400 mg, given as two subcutaneous injections of 200 mg every other week. In some patients with a body weight of less than 90 kg, the following dosing may be considered: an initial dose of 400 mg certolizumab pegol given as two subcutaneous injections of 200 mg at Weeks 2 and 4, followed by 200 mg certolizumab pegol every other week.
---
Michele B. Kaufman, PharmD, BCGP, is a freelance medical writer based in New York City and a pharmacist at New York Presbyterian Lower Manhattan Hospital.
Reference
ADVERTISEMENT
SCROLL TO CONTINUE