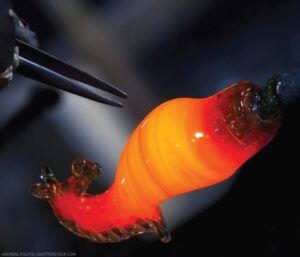 The glassblowers were in revolt.
The island of Murano, in the 13th century, was a perfect home for the glassblowing industry. Connected to Venice through a system of bridges, Murano was surrounded by waters that protected the city from the furnaces that fueled the glassblowers' craft. The Republic of Venice dominated trade throughout the Mediterranean, which created a natural market for its wares.1 Life was good.
ADVERTISEMENT
SCROLL TO CONTINUE
Too good.
As the renown of the Venetian glassblowers increased, other cities attempted to woo them away. The most common proffers included debt forgiveness and immunity from the prosecutorial system. Rome had a unique trump card: The papal home was able to offer forgiveness of sins to an adequately gifted artisan who agreed to relocate to the Eternal City.2
ADVERTISEMENT
SCROLL TO CONTINUE
The Venetian glassblowers' guild was aghast. The guild viewed glassblowing expertise as communal property, not belonging to any one artisan. The idea that any individual glassblower could pack his pipes and take that communal property to another city was anathema. The guild's initial response was predictable: It simply forbade artisans from leaving Venice. Glassblowers who gave away guild secrets were subject to heavy fines and disallowed from returning to Venice to ply their craft.3 This worked about as well as you might have expected. Once artisans were outside city limits, the Venetian guild had limited ability to enforce its punishments on the artisans who now fell under the protection of Rome or an equally powerful city. So the guild came up with another incentive: cold hard cash.
Venice realized its riches depended on constant innovation, both in glassblowing and other areas. To entice artisans to bring new skill sets to Venice, the Venetians created the Statute on Industrial Brevets on March 19, 1474, which stated:4
Any person in this city who makes any new and ingenious contrivance, not made heretofore in our dominion, shall, as soon as it is perfected so that it can be used and exercised, give notice of the same to our office of Provveditori de Comun [State Judicial Office], it being forbidden up to 10 years for any other person in any territory and place of ours to make a contrivance in the form and resemblance thereof, without the consent and license of the author.
ADVERTISEMENT
SCROLL TO CONTINUE
Thus, the modern patent was born.
Since then, the principles underlying the patent have remained surprisingly static: To encourage innovation, the government grants a time-limited monopoly to the innovator. During this period, the innovator alone reaps the rewards of their labors. When the monopoly expires, the information underlying the patent disseminates to spur further innovation.
Previously, time-limited monopolies were granted to innovators on an ad hoc basis. The Venetian statute codified the process, making such monopolies available to any inventor, not just the well connected.
Patents Ad Absurdum
Prior to World War II, the scientific community largely eschewed drug patents:5
[M]ost pharmacists and physicians participating in the discovery and study of therapeutic agents have opposed their patenting if not their commercialization. Historians of medicine have accordingly recalled the stands taken by the British Medical Research Council, the American Pharmacological Association, the American Medical Association, or the French Académie de Médecine against patents and more generally against intimate collaborations between medical researchers and the drug industry on the grounds that such connections would result in conflict of interests, threaten the open circulation of knowledge, and hinder public access to therapies essential to life.
Moral opposition to drug patents waned after World War II, largely due to a drug you may have heard of: penicillin. While Alexander Fleming discovered penicillin in 1928, it was Howard Florey, PhD, who discovered in 1940 how to manufacture enough penicillin to test in humans. Dr. Florey, working with Andrew J. Moyer, PhD, an American scientist in the U.S. Department of Agriculture's North Region Research Laboratories at Peoria, Ill., developed a method to produce penicillin in even larger quantities.6
Dr. Florey refused to patent the process, believing it would be immoral to keep this information away from those who might benefit. The American scientist, Dr. Moyer, had no such compunction and was awarded a patent in 1948 that listed him as the sole inventor of the process.7
In the U.S., both patent law and U.S. Food & Drug Administration (FDA) law govern the exclusivity rights for new pharmaceutical products. Even without a patent, the FDA will grant a five-year exclusivity period for a new chemical entity (NCE) used in a drug. During these five years, no other company can submit an Abbreviated New Drug Application (ANDA) to the FDA for a drug product containing the NCE. In practice, this five-year period often becomes a six- or seven-year period of exclusivity because it often takes the FDA two or more years to review and approve an ANDA once filed.8 For biologics, seven years of exclusivity is automatically granted. Additional time is also routinely granted for pediatric and orphan drugs.
One year after a generic drug enters the market, on average, the price of the drug drops by more than 60%. The manipulative use of patents contributes substantially to total healthcare costs.
Pharmaceutical manufacturers are incentivized to file for patents because they substantially extend the exclusivity period. From the time the patent is granted, the company has exclusive rights to the NCE for 20 years. That said, drug development may take up to 15 years, so by the time the drug comes to market, the patent may be close to expiring. In the pharmaceutical industry, this expiration of patent protection is referred to as falling off the patent cliff.
To prevent their drugs from falling off that cliff, companies often seek to extend the exclusivity period for a drug by filing secondary patents in a process called evergreening.9
Evergreening involves making small changes to branded drugs that may not confer a therapeutic benefit. Such changes may include route of administration, dosage—even the color of the pill. Other changes may involve the production and manufacturing process or finding new indications for old drugs. All of these can serve as justification for a secondary patent to extend the patent protection for a drug, rendering it evergreen.
Some companies have looked for more creative ways to preserve their patents. A patent thicket is created by obtaining multiple patents that cover different aspects of the technology needed to manufacture a drug, all of which would need to be challenged by a potential competitor.10 Another approach was developed by Allergan, which transferred all patents for its eye drug, Restasis, to the St. Regis Mohawk Tribe because it holds sovereign immunity against intellectual property lawsuits.
The U.S. Supreme Court eventually closed this loophole. In fact, the court system would likely invalidate many of the improvidentially granted patents and other end runs used by companies to preserve exclusivity. The problem, of course, is that taking a company to court over a patent takes time and money that many generic and biosimilar manufacturers don't have. For many competitors, a thick patent thicket provides a powerful disincentive against challenging a blockbuster drug.
The results of these strategies are exactly what you would expect:11
Over 70% of the 100 best-selling drugs between 2005 and 2015 had their protection extended at least once and almost 50% received more than one exclusivity extension;
The 12 best-selling drugs in the U.S. in 2017 had an average of 125 patent applications, providing them with an average of 38 years of exclusivity, which is almost twice the 20-year original patent protection;
Humira was approved by the FDA in 2003. Thanks to 247 patent filings, AbbVie has exclusive rights to market adalimumab until 2034, although it has brokered deals with individual companies to bring biosimilar agents to market in 2023. The price of Humira increased by 18% every year between 2012 and 2016;
Revlimid was approved by the FDA in 2005. It has a patent thicket of 96 patents that potentially provide 40 years of competition-free profit; and
Lantus was approved by the FDA in 2000. A patent thicket of 49 patents may prevent a generic form of Lantus from entering the market for 37 years.
Who suffers as a result of evergreening? We do. One year after a generic drug enters the market, the price of the drug drops by more than 60% on average. Substituting biosimilars for bio-originators could save the U.S. healthcare system up to $124.5 billion between 2021 and 2025, if they were allowed to come to market.12 The manipulative use of patents contributes substantially to total healthcare costs.
Patents Pro Bono Publico
Patents were created with two important goals. The first was to stimulate interest in research and find solutions to problems. The second was to protect the interests of the people. The duration of time designated for exclusive use of a new technology or approach was intended to be limited. The innovation would then enter the public domain, for the benefit of all. The granting of a patent was designed to advance the interests of both the inventor and the public.
How can patent laws be improved to ensure both of these goals are met? Priti Krishtel, JD, is the founder and an executive director of the Initiative for Medicines, Access & Knowledge (I-MAK), a nonprofit organization that addresses structural inequities in how medicines are developed and distributed. She suggests the following reforms:13
Raise the bar for awarding patents. We hand out patents worth billions of dollars for trivial changes in drugs. That's like awarding a second Pulitzer prize for the second edition of a previously published book. Patents should be awarded only for truly innovative products that serve an important public need;
Amend incentives for the U.S. Patent and Trademark Office. The Patent Office's budget depends on fees it collects for patent review, which provides an incentive to move quickly. Providing the Patent Office with an alternate revenue stream would help ensure it provides each patent application with the careful consideration it deserves;
Create a role for public participation: Public advocates should be allowed to participate in discussions regarding which drugs are worthy of being granted a patent;
Expand legal standing to initiate lawsuits. Once a patent has been awarded, only another manufacturer with a financial interest in that patent has standing to challenge the patent in court. Patient advocates should be empowered to challenge inappropriate patents; and
Create a public advocate to monitor the activities of the Patent Office and report to Congress to ensure its activities continue to serve the public interest.
Robin Feldman, professor of law and director of the Center for Innovation at UC Hastings College of the Law, San Francisco, argues for a one-and-done approach to drug patents:14
I believe that one period of protection should be enough. We should make the legal changes necessary to prevent companies from building patent walls and piling up mountains of rights. This could be accomplished by a 'one-and-done' approach for patent protection. Under it, a drug would receive just one period of exclusivity, and no more. The choice of which 'one' could be left entirely in the hands of the pharmaceutical company, with the election made when the FDA approves the drug. … The result, however, is that a pharmaceutical company chooses whether its period of exclusivity would be a patent, an orphan drug designation, a period of data exclusivity (in which no generic is allowed to use the original drug's safety and effectiveness data), or something else—but not all of the above and more.
At the heart of these suggestions is the desire to return patent law to its roots and to ensure that it functions pro bono.
When you hear the expression pro bono, you probably think of someone working for free. The expression is actually an abbreviation of a longer Latin phrase, pro bono publico—for the public good. No one is asking drug companies to work for free. Profits are an important motivation to continue investments in new therapeutics and pharmaceutical research. That said, it is time to modernize patent law to ensure that patents continue to work pro bono publico.
---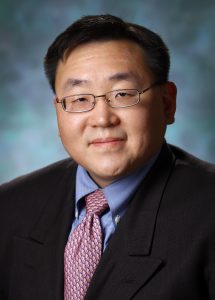 Philip Seo, MD, MHS, is an associate professor of medicine at the Johns Hopkins University School of Medicine, Baltimore.
References
The editors of Encyclopaedia Britannica. Venetian glass. Britannica. 2013 May 30 (edited). https://www.britannica.com/art/Venetian-glass.
Justice G. The role of indulgences in the building of New Saint Peter's Basilica. Rollins College. 2011 spring. https://scholarship.rollins.edu/cgi/viewcontent.cgi?article=1006&context=mls.
Fusco S. Murano glass vase. A History of Intellectual Property in 50 Objects. Hunter D, Op Den Kamp C, ed. Cambridge University Press; 2019. https://papers.ssrn.com/sol3/papers.cfm?abstract_id=3373879
Alfred R. March 19, 1474: Venice enacts a patently original idea. Wired. 2012 Mar 19. https://www.wired.com/2012/03/march-19-1474-venice-enacts-a-patently-original-idea.
Gaudillière J-P. How pharmaceuticals became patentable: The production and appropriation of drugs in the twentieth century. History and Technology. 2008;24:2:99–106.
Howard Walter Florey and Ernst Boris Chain: After Alexander Fleming's 1928 discovery of penicillin, Florey and Chain's further research enabled the testing and production of the drug. Science History Institute. 2017 Dec 4 (updated). https://www.sciencehistory.org/historical-profile/howard-walter-florey-and-ernst-boris-chain.
Moyer AJ. Method for production of penicillin (US2442141A, expired). Google Patents. https://patents.google.com/patent/US2442141A/en.
Pearl R. Why patent protection in the drug industry is out of control. Forbes. 2017 Jan 19. https://www.forbes.com/sites/robertpearl/2017/01/19/why-patent-protection-in-the-drug-industry-is-out-of-control.
Nawrat A. From evergreening to thicketing: Exploring the manipulation of pharma patents. Pharmaceutical Technology. 2019 Nov 11. https://www.pharmaceutical-technology.com/analysis/pharma-patents-manpulation.
Wagner S. Are 'patent thickets' smothering innovation? Yale Insights. 2015 Apr 22. https://insights.som.yale.edu/insights/are-patent-thickets-smothering-innovation.
Overpatented, overpriced: How excessive pharmaceutical patenting is extending monopolies and driving up drug prices. I-MAK. 2018. http://www.i-mak.org/wp-content/uploads/2018/08/I-MAK-Overpatented-Overpriced-Report.pdf.
Mulcahy AW, Buttorff C, Finegold K, et al. Projected US savings from biosimilars, 2021–2025. American Journal of Managed Care. 2022 Jul;28(7)
Krishtel P. Why are drug prices so high? Investigating the outdated US patent system. TED. 2019. https://www.ted.com/talks/priti_krishtel_why_are_drug_prices_so_high_investigating_the_outdated_us_patent_system.
Feldman R. 'One-and-done' for new drugs could cut patent thickets and boost generic competition. STAT. 2019 Feb 11. https://www.statnews.com/2019/02/11/drug-patent-protection-one-done.