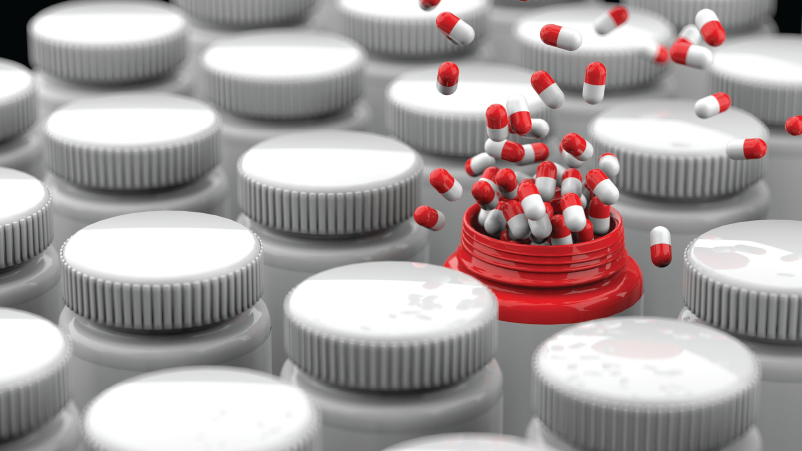 On Friday, Nov. 20, 2020, the U.S. Department of Health and Human Services (HHS) published a Notice through the Federal Register announcing the withdrawal of guidance documents that established the Unapproved Drugs Initiative. This Notice brings to an end a 14-year-old program that has been blamed for significantly contributing to the rising cost of some older medicines.1
The Unapproved Drugs Initiative, put into place in 2006 and revised in 2011, was aimed at ensuring safety and efficacy of unapproved drugs. It created incentives for companies to seek regulatory approval for unapproved drugs that predated regulatory review, as established in the U.S. Food, Drug and Cosmetic Act of 1938. Once a drug was approved, the company would enjoy a period of market exclusivity; all other unapproved versions would be pulled from the market. In some cases, this exclusivity period would be expanded through orphan indications or patent filings and litigation. It also granted the U.S. Food & Drug Administration (FDA) authority to withdraw unapproved drugs based on safety concerns, even without an approved alternative.
ADVERTISEMENT
SCROLL TO CONTINUE
In total, 34 previously unapproved drugs were addressed through the Unapproved Drugs Initiative. In a 2017 analysis, researchers found that 90% of those drugs were approved through the new drug application 505(b)(2) pathway.2 The 505(b)(2) pathway does not require new clinical trial evidence and can be based on literature reviews or bioequivalence studies alone. New market exclusivity for these drugs led to a median price increase of 37% (interquartile range [IQR] = 23–204%) within two years of approval. It also resulted in more supply shortages of these drugs after approval, and these shortages also lasted longer likely because of the exclusivity.
Rheumatology Drugs Affected
Drugs prescribed by rheumatologists, including colchicine injections, colchicine tablets and quinine, were subject to action through the Unapproved Drugs Initiative. Colchicine injections were removed from the market due to safety concerns.3 Both colchicine tablets and quinine sulfate were the subjects of new drug applications by Mutual Pharmaceutical Company, a subsidiary of URL Pharma, which was later purchased by Takeda Pharmaceuticals Ltd.
ADVERTISEMENT
SCROLL TO CONTINUE
Colchicine tablets were approved based on a randomized, double-blind, placebo-controlled clinical trial for the treatment of acute gout. The study included 185 subjects with 24-hour follow-up. The approval of the branded version of colchicine, marketed as Colcrys, severely constrained patient access due to price increases from $0.09/tablet to $5/tablet. The marketing rights were expanded, with additional indications in gout prophylaxis and familial Mediterranean fever, an orphan indication.
However, this exclusivity came to an end after a years-long legal effort.4 A second branded colchicine, marketed under the name Mitigare, was made available in 2015 after Hikma Pharmaceuticals defeated a patent infringement suit from Takeda Pharmaceuticals in the U.S. Court of Appeals, a case in which the ACR filed an amicus brief.
Not everyone has been celebrating the end of the Unapproved Drug Initiative. Joseph Ross, MD, MHS, professor of medicine at Yale School of Medicine and the senior author on the 2017 study cited above, said via Twitter that the FDA should fix the initiative rather than end it. In the 2017 study, Dr. Ross et al. proposed some fixes. First among their proposals was to create conditional rules for approval based on guarantees of drug supply and price—an area the FDA has long avoided wading into and likely lacks statutory authority to enforce.
ADVERTISEMENT
SCROLL TO CONTINUE
Reversion to Pre-2006 Regulatory Status
With the Unapproved Drugs Initiative ending, the policy will revert to the pre-2006 regulatory status. The FDA will still be permitted to take enforcement action against misbranded and adulterated drugs that pose a risk to the public, as described in an FAQ published by HHS.5 The Notice does not apply to drugs that are the subject of existing Investigational New Drug Applications or existing approved New Drug Applications.
According to Vizient, a corporation that serves more than 5,000 not-for-profit health system members to improve the delivery of high-value care, 18 drugs could still be approved through the program, which would add an estimated $7.52 billion to U.S. healthcare costs.6 Existing market exclusivity for the five most expensive drugs approved through the Unapproved Drug Initiative would be expected to add a further $19.07 billion in costs through the life of their exclusivity.
The FDA has estimated that 2% of all drug products marketed in the U.S. are unapproved; however, no complete list exists. To address this, in the Notice, HHS asks for input from the healthcare community. The agency specifically asks for help to: 1) identify the list of drugs first marketed prior to June 25, 1938, that are currently available on the market, and 2) determine whether these drugs have regulatory approvals in other countries or any published clinical studies or literature reviews pertaining to their use.
In 2019, Carico and colleagues published the most complete list of unapproved drugs to date.7 To identify unapproved drugs, they analyzed all products with National Drug Codes (NDCs) purchased by the Veterans Health Administration in fiscal year 2016 and cross-referenced that list with the FDA's Electronic Drug Registration and Listing System. The team identified 600 NDCs comprising 130 active pharmaceutical ingredients and route pairs. This list includes many drugs used in the care of rheumatology patients, including salsalate tablets, hyaluronate injections, sodium fluoride dental, sodium chloride inhalation, ethyl chloride topical, urea topical, fluorescein ophthalmic and more.
HHS seeks to avoid legal challenges to withdrawal of the Unapproved Drug Initiative by preempting claims of reliance interest as seen in the Notice. HHS also claims the initial program was initiated through a guidance document rather than notice-and-comment rulemaking, which the agency states may not have been legally permissible.
---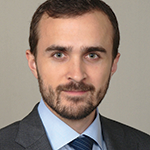 Jason Melehani, MD, PhD, is a physician-scientist training in rheumatology and pulmonary medicine at Stanford University, Palo Alto, Calif. His research interest is in immune-mediated lung diseases. He is also interested in drug development and the role of the U.S. Food & Drug Administration in promoting development of innovative therapies.
References