"This was a positive trial with a tailored intervention and very patient-centered outcome. Patients felt better and more functional," said Dr. Costenbader. But she pointed out that how clinicians may practically implement this approach at this time is unclear.
You Might Also Like
Also By This Author
Examining Disparities in Rheumatic Disease
Dr. Costenbader shifted to an observational cohort study examining patients with RA in the ACR's Rheumatology Informatics System for Effectiveness (RISE) registry.9 The authors found a strong association of both worse functional disease status and greater functional decline in patients who lived in areas with lower socioeconomic resources.
ADVERTISEMENT
SCROLL TO CONTINUE
Dr. Costenbader described the results as "important, but unfortunately not unexpected." She continued, "We have to do more to combat the root causes of such disparities in the U.S."
Combating COVID-19
Dr. Costenbader discussed results from the COVID-19 Global Rheumatology Alliance physician-reported registry. The study confirmed known risk factors for poor outcomes from COVID-19, such as male sex and increasing age. It also found an increased risk of death from COVID-19 in patients taking glucocorticoid doses higher than 10 mg daily, in those with moderate or high rheumatic disease activity and in those taking certain immunosuppressants, such as rituximab.10
ADVERTISEMENT
SCROLL TO CONTINUE
Dr. Costenbader also discussed vaccine response in patients with rheumatic disease. One study by Deepak et al. found that most patients with chronic inflammatory disease treated with immunosuppressives do develop detectable antibodies. However, the number of antibodies they produce is lower than in immunocompetent controls, especially in patients on prednisone and B-cell depleting therapies.11
"Evolving ACR, [Centers for Disease Control and Prevention] and FDA guidelines continue to reflect new information. On our end, we must encourage our immunosuppressed and elderly patients to obtain all their COVID vaccine doses when indicated," Dr. Costenbader concluded.
---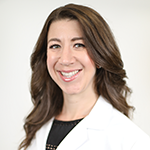 Samantha C. Shapiro, MD,
is an academic rheumatologist and an affiliate faculty member of the Dell Medical School, University of Texas at Austin.
References
Jayne DRW, Merkel PA, Schall TJ, et al. Avacopan for the treatment of ANCA-associated vasculitis. N Engl J Med. 2021 Feb 18;384(7):599–609.
Rovin BH, Teng YKO, Ginzler EM, et al. Efficacy and safety of voclosporin versus placebo for lupus nephritis (AURORA 1): A double-blind, randomised, multicentre, placebo-controlled, phase 3 trial. Lancet. 2021 May 29;397(10289):2070–2080.
Deodhar A, Sliwinska-Stanczyk P, Xu H, et al. Tofacitinib for the treatment of ankylosing spondylitis: A phase III, randomised, double-blind, placebo-controlled study. Ann Rheum Dis. 2021 Apr 27;80(8):1004–1013.
Pfizer shares co-primary endpoint results from post-marketing required safety study of Xeljanz (tofacitinib) in subjects with rheumatoid arthritis (RA). Pfizer. 2021 Jan 27. https://www.pfizer.com/news/press-release/press-release-detail/pfizer-shares-co-primary-endpoint-results-post-marketing.
Lillegraven S, Paulshus Sundlisæter N, Aga AB, et al. Effect of half-dose vs stable-dose conventional synthetic disease-modifying antirheumatic drugs on disease flares in patients with rheumatoid arthritis in remission: The ARCTIC REWIND randomized clinical trial. JAMA. 2021 May 4;325(17):1755–1764.
Fraenkel L, Bathon JM, England BR, et al. 2021 American College of Rheumatology guideline for the treatment of rheumatoid arthritis. Arthritis Care Res (Hoboken). 2021 July;73(7):924–939.
Molto A, López-Medina C, van den Bosch FE, et al. Efficacy of a tight-control and treat-to-target strategy in axial spondyloarthritis: Results of the open-label, pragmatic, cluster-randomised TICOSPA trial. Ann Rheum Dis. 2021 Nov;80(11):1436–1444.
Allen KD, Woolson S, Hoenig HM, et al. Stepped exercise program for patients with knee osteoarthritis: A randomized controlled trial. Ann Inter Med. 2021 Mar;174(3):298–307.
Izadi Z, Li J, Evans M, et al. Socioeconomic disparities in functional status in a national sample of patients with rheumatoid arthritis. JAMA Netw Open. 2021 Aug;4(8):e2119400.
Strangfeld A, Schäfer M, Gianfrancesco MA, et al. Factors associated with COVID-19-related death in people with rheumatic diseases: Results from the COVID-19 Global Rheumatology Alliance physician-reported registry. Ann Rheum Dis. 2021 July;80(7):930–942.
Deepak P, Kim W, Paley MA, et al. Effect of immunosuppression on the immunogenicity of mRNA vaccines to SARS-CoV-2. Ann Intern Med. 2021 Nov;174(11):1572–1585.