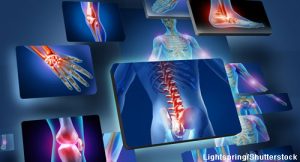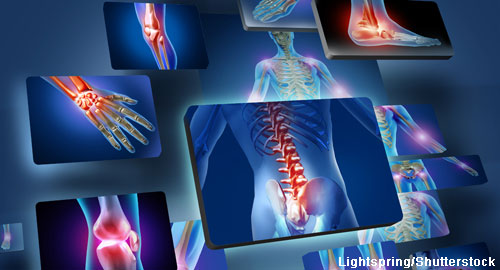 ACR Convergence 2021—On Nov. 5, Karen H. Costenbader, MD, MPH, professor of medicine, Harvard Medical School, and director of the lupus program, Brigham and Women's Hospital, Boston, gave a whirlwind review of the most important clinical rheumatology publications of the past year.
You Might Also Like
Also By This Author
Testing New Medications for Rheumatic Disease
ADVOCATE Trial of Avacopan
ADVERTISEMENT
SCROLL TO CONTINUE
Dr. Costenbader first highlighted the ADVOCATE trial, which examined the oral C5a inhibitor avacopan as an add-on therapy for anti-cytoplasmic neutrophil antibody-associated vasculitis.1 The researchers compared prednisone (tapered to 0 by week 21) with avacopan in patients receiving standard treatment with either cyclophosphamide (followed by azathioprine) or rituximab. No patients received maintenance rituximab, which was not standard at the time the study was designed.
ADVERTISEMENT
SCROLL TO CONTINUE
Avacopan was noninferior to prednisone for remission at 26 weeks and superior to prednisone for sustained remission at 52 weeks. The two groups showed no significant difference in serious adverse events. The U.S. Food & Drug Administration (FDA) approved the drug in October, after the FDA Arthritis Advisory Committee narrowly endorsed it earlier this year.
"I was as surprised as anyone that the drug was approved after just one trial, but I'm thrilled that it was [because of its] safety, remission and relapse data," Dr. Costenbader said. "It reduced glucocorticoid use and is a great addition to our armamentarium. I'm not exactly sure where it will fit into clinical practice [because] rituximab maintenance was not used in the trial, but I'm looking forward to future data."
AURORA 1 Trial of Voclosporin
ADVERTISEMENT
SCROLL TO CONTINUE
Dr. Costenbader next turned to AURORA 1, which examined the new oral calcineurin inhibitor voclosporin as an add-on therapy in lupus nephritis.2 The study compared voclosporin to placebo, with both groups on background mycophenolate mofetil and rapidly tapered oral steroids.
Voclosporin controlled proteinuria quickly, and patients taking the drug showed a 50% reduction in urine protein-to-creatinine ratio within 29 days. Significantly more patients in the voclosporin group met the primary endpoint of complete renal response at week 52. Adverse events were balanced between the groups. "This was an overwhelmingly positive trial with very impressive P values," Dr. Costenbader said.
The FDA approved voclosporin for adults with active lupus nephritis in January 2021. "We have two new oral agents for two severe rheumatic diseases. Perhaps a new day is dawning," she concluded.
Safety Concerns & Janus Kinase Inhibitors
Dr. Costenbader turned next to Janus kinase inhibitors (jakinibs). These drugs continue to show potential for new applications. For example, results from a phase 3 trial released this year showed that the jakinib tofacitinib effectively treated ankylosing spondylitis, without an increased risk of death, major cardiovascular events or malignancy.3