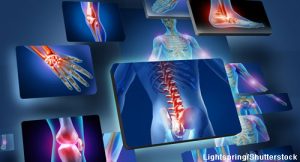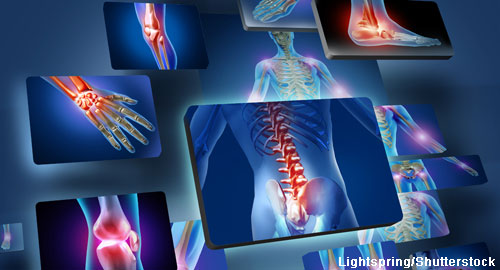 ACR Convergence 2021—On Nov. 5, Karen H. Costenbader, MD, MPH, professor of medicine, Harvard Medical School, and director of the lupus program, Brigham and Women's Hospital, Boston, gave a whirlwind review of the most important clinical rheumatology publications of the past year.
Testing New Medications for Rheumatic Disease
ADVOCATE Trial of Avacopan

Dr. Costenbader first highlighted the ADVOCATE trial, which examined the oral C5a inhibitor avacopan as an add-on therapy for anti-cytoplasmic neutrophil antibody-associated vasculitis.1 The researchers compared prednisone (tapered to 0 by week 21) with avacopan in patients receiving standard treatment with either cyclophosphamide (followed by azathioprine) or rituximab. No patients received maintenance rituximab, which was not standard at the time the study was designed.
Avacopan was noninferior to prednisone for remission at 26 weeks and superior to prednisone for sustained remission at 52 weeks. The two groups showed no significant difference in serious adverse events. The U.S. Food & Drug Administration (FDA) approved the drug in October, after the FDA Arthritis Advisory Committee narrowly endorsed it earlier this year.
ADVERTISEMENT
SCROLL TO CONTINUE
"I was as surprised as anyone that the drug was approved after just one trial, but I'm thrilled that it was [because of its] safety, remission and relapse data," Dr. Costenbader said. "It reduced glucocorticoid use and is a great addition to our armamentarium. I'm not exactly sure where it will fit into clinical practice [because] rituximab maintenance was not used in the trial, but I'm looking forward to future data."
AURORA 1 Trial of Voclosporin
Dr. Costenbader next turned to AURORA 1, which examined the new oral calcineurin inhibitor voclosporin as an add-on therapy in lupus nephritis.2 The study compared voclosporin to placebo, with both groups on background mycophenolate mofetil and rapidly tapered oral steroids.
Voclosporin controlled proteinuria quickly, and patients taking the drug showed a 50% reduction in urine protein-to-creatinine ratio within 29 days. Significantly more patients in the voclosporin group met the primary endpoint of complete renal response at week 52. Adverse events were balanced between the groups. "This was an overwhelmingly positive trial with very impressive P values," Dr. Costenbader said.
ADVERTISEMENT
SCROLL TO CONTINUE
The FDA approved voclosporin for adults with active lupus nephritis in January 2021. "We have two new oral agents for two severe rheumatic diseases. Perhaps a new day is dawning," she concluded.
Safety Concerns & Janus Kinase Inhibitors
Dr. Costenbader turned next to Janus kinase inhibitors (jakinibs). These drugs continue to show potential for new applications. For example, results from a phase 3 trial released this year showed that the jakinib tofacitinib effectively treated ankylosing spondylitis, without an increased risk of death, major cardiovascular events or malignancy.3
However, questions about the safety of jakinibs have confused the picture. The FDA ordered a post-marketing safety clinical trial when it first approved tofacitinib for rheumatoid arthritis (RA) in 2012. Researchers designed the phase 3B/4 ORAL surveillance trial to determine whether tofactinib use was associated with an increased risk of cardiovascular events and malignancies.4
The study included over 4,000 patients with RA taking methotrexate. The participants, who had a mean age of 60 years, also each had one or more cardiovascular disease risk factors. The researchers compared outcomes of patients taking 5 mg or 10 mg of tofacitinib twice daily with those taking tumor necrosis factor-α (TNFα) inhibitors. Primary outcomes were major adverse cardiovascular events (MACE) and malignancy.
The full data from the study have not been released, but the drug company Pfizer and the FDA have released topline results in several press releases. Based on early data from the trial, in 2019 the FDA mandated a Boxed Warning for tofacitinib with respect to an increased risk of blood clots and death at the higher dose.
Newer data from the trial were released this year. Noninferiority of tofacitinib was not met for MACE or malignancy. In combined analysis of both doses of tofacitinib, hazard ratios were 1.33 (95% confidence interval [CI] 0.91–1.94) and 1.48 (95% CI 1.04–2.09) respectively, compared with TNFα inhibitors. The risk of venous thromboembolism and death was higher at both the higher and lower doses of tofacitinib. This most recent update from the study was the first to show a potential increased risk of cancer in patients taking jakinibs.
In September 2021, the FDA updated its earlier Boxed Warning to reflect an increased risk of MACE, malignancy, thrombosis and mortality for tofacitinib as well as for the jakinibs baricitinib and upadacitinib.
"I think a lot of us were surprised that the FDA warning extended to all jakinibs and all indications," said Dr. Costenbader, "and now we are in a bit of holding pattern. So talk to your patients about the potential increased risk, and acknowledge that we are still waiting on complete data. I am worried about using jakinibs more in my patients with underlying malignancy, [cardiovascular disease] or [venous thromboembolism] risk factors. Shared decision making remains paramount."
'We have two new oral agents for two severe rheumatic diseases. Perhaps a new day is dawning.' —Dr. Costenbader
Improving Clinical Care
ARCTIC REWIND Trial
Dr. Costenbader discussed the ARTIC REWIND trial, which examined decreased therapeutic dosages in RA patients in remission. The study compared RA patients in remission kept on stable doses of conventional synthetic disease-modifying anti-rheumatic drugs (csDMARDs) with those whose doses were cut in half.5 Patients whose csDMARDs were tapered to half dose experienced a statistically significant increased number of flares during the 12 months of the study.
"Results from this study and others like it have been reflected in the new 2021 ACR guideline for the management of RA, which conditionally recommend continuing the same dose of csDMARD in RA patients in remission," Dr. Costenbader noted.6
However, she acknowledged that these data could be interpreted differently because 75% of patients were able to tolerate dose reduction. "We can now tell patients interested in tapering that their risk of flare in the upcoming year is about 25% based on the data, but we don't know exactly their personalized risk," said Dr. Costenbader. "Shared decision making again remains the name of the game."
TICOSPA Trial
Dr. Costenbader turned to the TICOSPA trial, which examined the efficacy of a treat-to-target and tight-control approach in managing axial spondyloarthritis (axSpA).7 Such an approach requires rapid assessment of a patient's response, with treatment intensification until a prespecified target is reached. Such an approach has been demonstrated effective in RA. This was the first trial to directly test this approach in axial spondyloarthritis against usual care.
The trial failed to meet its primary outcome of a 30% improvement in the Axial SpondyloArthritis International Society-Health Index (ASAS-HI; a tool to assess disability and functioning in spondyloarthritis). However, it did meet several secondary outcomes, adding 0.4 quality adjusted life years (QALY). (Note: QALY is a measure of disease burden: One QALY denotes one year of perfect health.)
The treat-to-target and tight-control treatment strategy also reduced overall healthcare spending. Of note, the usual care group was still treated at an expert academic center, and results might have been more striking in a general population.
Stepped Exercise for Knee Osteoarthritis
Dr. Costenbader also highlighted a trial of a stepped-exercise program for patients with knee osteoarthritis.8 U.S. Department of Veterans Affairs (VA) patients were randomized to receive a stepped-exercise program or basic arthritis education.
The intervention group received internet-based exercise instruction for three months. If patients in the intervention group did not adequately improve, they were stepped up to biweekly phone-based exercise coaching sessions and then, ultimately, to in-person physical therapy, if needed.
"This was a positive trial with a tailored intervention and very patient-centered outcome. Patients felt better and more functional," said Dr. Costenbader. But she pointed out that how clinicians may practically implement this approach at this time is unclear.
Examining Disparities in Rheumatic Disease
Dr. Costenbader shifted to an observational cohort study examining patients with RA in the ACR's Rheumatology Informatics System for Effectiveness (RISE) registry.9 The authors found a strong association of both worse functional disease status and greater functional decline in patients who lived in areas with lower socioeconomic resources.
Dr. Costenbader described the results as "important, but unfortunately not unexpected." She continued, "We have to do more to combat the root causes of such disparities in the U.S."
Combating COVID-19
Dr. Costenbader discussed results from the COVID-19 Global Rheumatology Alliance physician-reported registry. The study confirmed known risk factors for poor outcomes from COVID-19, such as male sex and increasing age. It also found an increased risk of death from COVID-19 in patients taking glucocorticoid doses higher than 10 mg daily, in those with moderate or high rheumatic disease activity and in those taking certain immunosuppressants, such as rituximab.10
Dr. Costenbader also discussed vaccine response in patients with rheumatic disease. One study by Deepak et al. found that most patients with chronic inflammatory disease treated with immunosuppressives do develop detectable antibodies. However, the number of antibodies they produce is lower than in immunocompetent controls, especially in patients on prednisone and B-cell depleting therapies.11
"Evolving ACR, [Centers for Disease Control and Prevention] and FDA guidelines continue to reflect new information. On our end, we must encourage our immunosuppressed and elderly patients to obtain all their COVID vaccine doses when indicated," Dr. Costenbader concluded.
---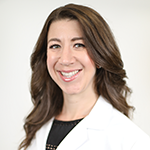 Samantha C. Shapiro, MD, is an academic rheumatologist and an affiliate faculty member of the Dell Medical School, University of Texas at Austin.
References
Jayne DRW, Merkel PA, Schall TJ, et al. Avacopan for the treatment of ANCA-associated vasculitis. N Engl J Med. 2021 Feb 18;384(7):599–609.
Rovin BH, Teng YKO, Ginzler EM, et al. Efficacy and safety of voclosporin versus placebo for lupus nephritis (AURORA 1): A double-blind, randomised, multicentre, placebo-controlled, phase 3 trial. Lancet. 2021 May 29;397(10289):2070–2080.
Deodhar A, Sliwinska-Stanczyk P, Xu H, et al. Tofacitinib for the treatment of ankylosing spondylitis: A phase III, randomised, double-blind, placebo-controlled study. Ann Rheum Dis. 2021 Apr 27;80(8):1004–1013.
Pfizer shares co-primary endpoint results from post-marketing required safety study of Xeljanz (tofacitinib) in subjects with rheumatoid arthritis (RA). Pfizer. 2021 Jan 27. https://www.pfizer.com/news/press-release/press-release-detail/pfizer-shares-co-primary-endpoint-results-post-marketing.
Lillegraven S, Paulshus Sundlisæter N, Aga AB, et al. Effect of half-dose vs stable-dose conventional synthetic disease-modifying antirheumatic drugs on disease flares in patients with rheumatoid arthritis in remission: The ARCTIC REWIND randomized clinical trial. JAMA. 2021 May 4;325(17):1755–1764.
Fraenkel L, Bathon JM, England BR, et al. 2021 American College of Rheumatology guideline for the treatment of rheumatoid arthritis. Arthritis Care Res (Hoboken). 2021 July;73(7):924–939.
Molto A, López-Medina C, van den Bosch FE, et al. Efficacy of a tight-control and treat-to-target strategy in axial spondyloarthritis: Results of the open-label, pragmatic, cluster-randomised TICOSPA trial. Ann Rheum Dis. 2021 Nov;80(11):1436–1444.
Allen KD, Woolson S, Hoenig HM, et al. Stepped exercise program for patients with knee osteoarthritis: A randomized controlled trial. Ann Inter Med. 2021 Mar;174(3):298–307.
Izadi Z, Li J, Evans M, et al. Socioeconomic disparities in functional status in a national sample of patients with rheumatoid arthritis. JAMA Netw Open. 2021 Aug;4(8):e2119400.
Strangfeld A, Schäfer M, Gianfrancesco MA, et al. Factors associated with COVID-19-related death in people with rheumatic diseases: Results from the COVID-19 Global Rheumatology Alliance physician-reported registry. Ann Rheum Dis. 2021 July;80(7):930–942.
Deepak P, Kim W, Paley MA, et al. Effect of immunosuppression on the immunogenicity of mRNA vaccines to SARS-CoV-2. Ann Intern Med. 2021 Nov;174(11):1572–1585.