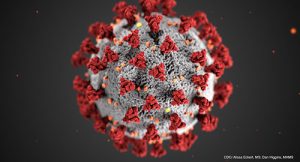 PHILADELPHIA—When it comes to preventing and treating COVID-19, we've come a long way since December 2019. But many of our patients are still at risk, and much of that risk is our fault. Immunosuppressants change and save lives, but the tradeoff is an increased risk of infections.
You Might Also Like
Also By This Author
The good news? We're now better equipped than ever to keep our patients safer.
ADVERTISEMENT
SCROLL TO CONTINUE
At ACR Convergence 2022, Anna Helena Jonsson, MD, PhD, an instructor in medicine at Harvard Medical School, Boston, and an associate physician at Brigham and Women's Hospital, Boston, shared practical updates on the ways to best protect our pediatric and adult patients with rheumatic disease from COVID-19.
Outpatient Management of COVID-19
Dr. Jonsson stated, "Outpatient medicine is really where the battlefield is now, and it's our immunosuppressed patients who remain vulnerable. It's about educating them and educating ourselves about new medication options and new COVID variants."
ADVERTISEMENT
SCROLL TO CONTINUE
We're fortunate to have several frequently updated resources (see COVID-19-Resources) to guide COVID-19 care in the outpatient setting. In these guidelines, all immunosuppressed people are considered high risk. "Which medication they're on technically doesn't matter, though in reality some medications are higher risk than others," Dr. Jonsson clarified.
Dr. Jonsson discussed a recent study that found that "even in the Omicron era, aggressive outpatient treatment pays off in immunosuppressed patients." This was a retrospective cohort study that examined patients with systemic autoimmune rheumatic disease between January and May 2022 (i.e., Omicron variants during the post-vaccine era).1 An 80% reduction in hospitalization and death was seen in the whole cohort, which remained true regardless of age, renal function, vaccination status or duration since last vaccination. Dr. Jonsson said, "What this tells me is that as a rheumatologist, I cannot get lazy now, even if Omicron is milder than what came before. COVID-19 treatment can save lives and reduce morbidity in the outpatient setting."
Treatment Options
So what treatment should we choose? First-line treatment remains nirmatrelvir/ritonavir (Paxlovid) for both adults and children aged 12 years and older, given an 89% reduction in severe COVID-19 when compared with placebo in a phase 2/3 trial.2 The omicron variant remains susceptible. However, the medication needs to be started within five days of symptom onset to work. "So, tell your patient to call you right away, and prescribe it right away," Dr. Jonsson advised.
ADVERTISEMENT
SCROLL TO CONTINUE
Although effective, Paxlovid isn't without downsides. Medication interactions are a major concern but can be navigated via dosage adjustments. Dr. Jonsson recommended checking for interactions manually with the University of Liverpool website.3 "Just type 'Liverpool COVID' into your search engine and it comes up," she said. Contraindications include but aren't limited to glomerular filtration rates less than 30 mL/min/1.73 m2, severe hepatic impairment, certain medications, age less than 12 and a weight less than 40 kg.