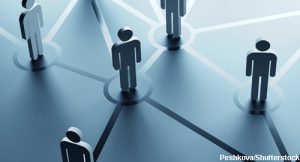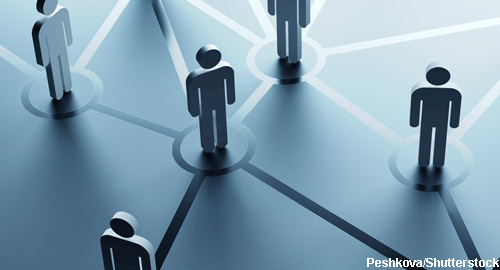 COVID-19 has infected more than 22.75 million Americans and caused nearly 380,000 deaths as of Jan. 13. To slow the spread of COVID-19 and contain the pandemic, deployment of two vaccines began in December 2020.
The two vaccines currently authorized and recommended for the prevention of COVID-19 were developed with unprecedented speed by Moderna, and by Pfizer and BioNTech.1,2 Questions have been raised, however, about the vaccines' impact on patients with pre-existing rheumatic and autoimmune conditions, who were excluded from the vaccine trials.
ADVERTISEMENT
SCROLL TO CONTINUE
The ACR Takes Action
On Dec. 18, 2020, the ACR convened a COVID-19 Vaccine Consortium via a conference call open to rheumatologists and rheumatology researchers to consider rheumatology's place in the massive worldwide effort to develop, test, deliver and further study the vaccines promising to bring the historic global pandemic under control.
Jinoos Yazdany, MD, MPH, Alice Betts Endowed Professor and chief of rheumatology, Zuckerberg San Francisco General Hospital, University of California, San Francisco (UCSF), organized the consortium on behalf of the ACR. The goal was to bring together researchers to report on planned vaccine studies specific to rheumatology patients to help ensure better coordination and collaboration of research in this area, prevent duplication of efforts and identify gaps not currently being addressed for this fast-moving target.
ADVERTISEMENT
SCROLL TO CONTINUE
"The ACR has an important role in the consortium and is well positioned to fill that role with its large national membership and multiple stakeholders," says Dr. Yazdany, also mentioning the COVID-19 Global Rheumatology Alliance, which is now part of the ACR.
In a separate effort led by Jeffrey Curtis, MD, MS, MPH, Harbert Ball Professor of Medicine in the Division of Clinical Immunology & Rheumatology, University of Alabama at Birmingham (UAB) and co-director of the UAB Pharmacoepidemiology Unit, the ACR's COVID-19 Vaccine Guidance Task Force is developing clinical guidance that will be available soon. (Look for updated guidance on the ACR's website.)
Rheumatologists and the rheumatology professional community have already accomplished a lot during the pandemic, including rapidly adjusting clinical care to meet patient needs and providing guidance to doctors at record speed, Dr. Yazdany noted on the call.
Joel Ernst, MD, chief of Experimental Medicine at UCSF, gave participants an overview of how vaccines work and highlighted a body of research that shows how rheumatic diseases and disease-modifying treatments can affect vaccines and their effectiveness. It's known that vaccines for such conditions as influenza and hepatitis are less effective for autoimmune and inflammatory disease (AAIRD) patients receiving targeted immunomodulators.
Moreover, there is a possibility for disease flares or other adverse effects for rheumatology patients following vaccination. These adverse events were minimally evaluated in the vaccine clinical trials, which excluded AAIRD patients receiving systemic therapies. The rapid presentation of side effects for some patients receiving COVID-19 vaccinations suggest there is something proinflammatory in the nucleoside-modified RNA vaccines, Dr. Ernst said in the call.
Research Underway
RNA vaccines are new, with very little track record, so questions relative to the new COVID-19 vaccines highlight the importance of generating data on their impact on immunocompromised patients.
Four ongoing research initiatives were presented on the Dec. 18 conference call:
A multidisciplinary effort led by Alfred Kim, MD, rheumatologist at Washington University School of Medicine, St. Louis, Mo., is studying antibody response to the vaccine by patients who have autoimmune diseases and are likely immunosuppressed. This study is not limited to rheumatic conditions, but includes neuroinflammatory diseases, such as multiple sclerosis, as well as uveitis and inflammatory bowel disease;
Mariana Kaplan, MD, chief of the Systemic Autoimmunity Branch of the National Institute of Arthritis and Musculoskeletal and Skin Diseases (NIAMS), part of the U.S. National Institutes of Health, is leading an internally funded natural history study of what happens to patients with a number of antibody-associated systemic autoimmunities when they are exposed to the virus or the vaccine;
Kenneth Kalunian, MD, rheumatologist and professor of medicine at the University of California, San Diego, together with Virginia Pascual, MD, and Maria Dall'Era, MD, is exploring immunologic responses to a number of vaccine mechanisms in patients with systemic lupus erythematosus; and
Dr. Curtis is part of a multi-site effort to conduct a comprehensive, prospective, observational, pragmatic, clinical study to understand how the vaccine affects rheumatology patients. This study will evaluate vaccine immunogenicity, efficacy, safety (including flare) and reactogenicity, and will test whether temporary interruption of short-acting rheumatic treatments may optimize vaccine response.
Rheumatologists likely won't be the ones giving the vaccine to their patients, Dr. Curtis observed, but they are likely to get questions about it. "It's good to be abreast of what's happening in vaccine research, both within and beyond our field." It may turn out, for example, that rheumatology patients will need to be vaccinated against COVID-19 repeatedly over time, more often than the general population.
"Are there certain considerations about the timing of administering or holding immunomodulatory medications that might make the vaccine work better or its protection last longer?" asks Dr. Curtis. "We don't know, and that is why rheumatology-specific COVID-19 vaccine research is so important. In talking to many of my patients, I tell them that despite the excellent efficacy in the general population, COVID-19 vaccines were never studied on anyone with their condition or treated with their medications."
It's also important to ask patients what they think about getting the vaccine, Dr. Curtis says. "As I have informally canvassed my own patients, as many as 20% say they may refuse the vaccine for varied reasons, including waiting for more information to emerge. That information would never materialize without the support of clinicians, researchers, patients and other stakeholders committed to generating the high-quality evidence needed."
The four research initiatives presented on the Dec. 18 call cover the important questions that have been raised about rheumatology's place in the vaccine picture, Dr. Yazdany says. "We want to have data that hopefully will offer reassurance to our patients. This is an unprecedented opportunity for our field to study vaccine response in those with autoimmunity and on immunosuppressive drugs, and likely will help us understand how best to approach vaccinations in our patients in the future."
---
Larry Beresford is a medical journalist in Oakland, Calif.
References
Centers for Disease Control and Prevention. CDC COVID Data Tracker.
Centers for Disease Control and Prevention. Different COVID-19 vaccines. 2020 Dec 28.