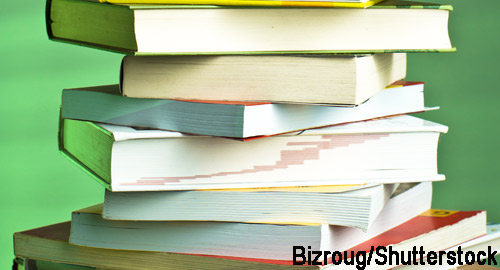 Currently, close to 6,000 clinical trials investigating rheumatologic disorders are registered with ClinicalTrials.gov. This number demonstrates only a sample of the extensive clinical trial data available for rheumatologists to understand and potentially apply to patient care. Finding time to keep up with the wealth of clinical trial results can be a challenge for busy rheumatologists.
You Might Also Like
Explore This Issue
July 2018
Also By This Author
Online options, including continuing medical education (CME) and notifications of new trial data via social media services, are proving effective ways to help rheumatologists stay informed.
ADVERTISEMENT
SCROLL TO CONTINUE
Social Media Alerts
"Accessing medical information online is really the only way that I take in [practice] information," shares Paul Sufka, MD, a rheumatologist with HealthPartners in St. Paul, Minn., and a member of the ACR's Committee on Communications & Marketing.
Dr. Sufka says he has constructed a list of thought leaders in rheumatology who he follows regularly on Twitter and who post about interesting, recent studies in the specialty.
ADVERTISEMENT
SCROLL TO CONTINUE
"I generally check my Twitter feed at least one or two times per day for at least a few minutes, which is enough time to ensure I'm not missing out on a major developing topic," Dr. Sufka explains. "If I find something that I don't have time to really dig into at that moment, I generally save the link and read it later."
To organize this information for future access, Dr. Sufka uses a software program that stores published studies as PDFs. He can tag the PDFs by topic for search and access them on a mobile device.
Make the Most of Online CME
Twitter and other social media services, such as Facebook and LinkedIn, are also vehicles for rheumatologists to share CME opportunities, according to Piyali Chatterjee, senior director of medical education for Medscape Education in New York.
ADVERTISEMENT
SCROLL TO CONTINUE
She says one key benefit of online CME is that rheumatologists can access it when the time is right and revisit aspects of a CME program to ensure retention. This platform is proving effective according to a 2017 study Ms. Chatterjee coauthored, which was presented at the 2017 ACR/AHRP Annual Meeting.1
The study investigated how rheumatologists taking part in an online educational intervention improved their knowledge and awareness of emerging trial results on rheumatoid arthritis (RA). The education consisted of three video-based expert discussions covering trial outcomes and associated clinical implications. The educational effect was assessed with repeated pairs pre-assessment/post-assessment study design in which individual participants served as their own control.