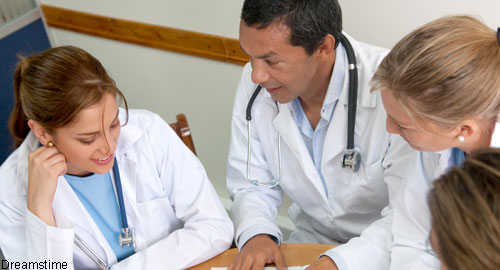 The results of the 2018 National Resident Matching Program (NRMP) Specialties Matching Service are good for rheumatology, but complicated. The program, which matches the preferences of U.S. residency applicants with the preferences of residency program directors and conducts fellowship matches for subspecialties, including rheumatology, found the number of fellowship applicants who ranked rheumatology programs their first choice has risen from 244 in 2013 to 322 in 2018, a 32% increase. The data came from matches conducted in 2017 and early 2018 for fellowship appointments starting in July.1
You Might Also Like
Also By This Author
But on the other side, the number of fellowship positions offered in the rheumatology match has "increased modestly," says Mona Signer, NRMP president and chief executive officer. One hundred and ninety-five positions were offered for the 2013 appointment year compared with 221 in 2018, a 13% increase.
ADVERTISEMENT
SCROLL TO CONTINUE
"The popularity of core residencies and fellowships ebbs and flows over the years," Ms. Signer says. "Rheumatology used to be less competitive. Certainly, [it's] on the upswing now."
As rheumatologists continue to find themselves worrying about workforce shortages, growing interest in the specialty is an important mile marker that awareness efforts are effectively drawing more physicians to the field, says Anisha Dua, MD, MPH, a member of ACR's Committee on Rheumatology Training & Workforce Issues. However, the lack of available fellowship slots shows that the specialty needs to draw in more funding to create more slots or those awareness efforts may be for naught.
ADVERTISEMENT
SCROLL TO CONTINUE
"It's obviously a major frustration. It's very exciting to have all this interest from people who really want to go into rheumatology," says Dr. Dua, the rheumatology fellowship program director at the University of Chicago Medicine. "But with so much interest on one side, and then the shortages in terms of the workforce and meeting patients' demands on the other side … the only way to fill that gap is … [to have] the spots and the resources available for people who are interested in and bring passion to the field."
Dr. Dua says awareness efforts are paying off, as evidenced by the increased number of applicants ranking rheumatology as their first choice. Additionally, the number of rheumatology applicants who prefer the specialty has also risen, from 244 in 2013 to 313 in 2018, according to NRMP. That change shows that not only is interest in the specialty rising, but also the people who are interested in rheumatology aren't looking at it as a backup specialty. Rather, they truly want to be in rheumatology, Dr. Dua adds.