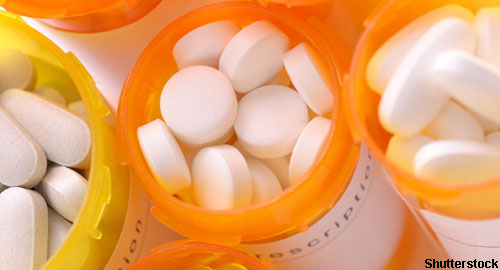 A recent study found that dermatology patients taking long-term steroids are not always evaluated for steroid-induced osteoporosis. In other news, the U.S. Food and Drug Administration (FDA) has approved ZTLido, a topical lidocaine patch for pain relief, for use in the U.S.
You Might Also Like
Also By This Author
Dermatology Patients, Corticosteroids & Osteoporosis
Oral corticosteroids are frequently used in dermatology. Corticosteroid-induced osteoporosis is a common, well-recognized adverse effect associated with corticosteroid use. When patients receive continuous systemic glucocorticoids, significant bone loss may occur during the first three to six months, making early osteoporosis treatment essential. Additionally, prevention measures are necessary for patients who will be using these agents long term.
ADVERTISEMENT
SCROLL TO CONTINUE
According to a recent study in Journal of the American Academy of Dermatology, dermatology practitioners have been known to underutilize bisphosphonates for osteoporosis prevention.1 Researchers developed a high-risk osteoporosis clinic in the rheumatology department of their institution. The osteoporosis clinic included serial bone-density scans, weight-bearing exercises and fall-prevention education. This retrospective study evaluated dermatology patients prescribed oral glucocorticoids between Jan 1, 2009, and Jan, 1, 2012. The researchers investigated how often these patients were referred to their high-risk osteoporosis clinic. Eighty-four patients were included in the analysis.
In their single-center evaluation, researchers found that dermatology patients who receive long-term steroids are not always evaluated for steroid-induced osteoporosis. Thirty-six of the 84 dermatology patients (43%) who were put on long-term steroids within the evaluation period were referred to the high-risk osteoporosis clinic. Of the 36 referrals, 23 completed the clinic follow-up. Twenty of the 23 patients who completed a rheumatology referral were placed on a different preventive regimen, nearly all switched to a bisphosphonate. Twenty-two of 23 patients (96%) who completed a rheumatology referral had additional testing, including dual-energy x-ray absorptiometry scans or laboratory studies. Less than half of eligible patients (42%) were referred to the clinic.
ADVERTISEMENT
SCROLL TO CONTINUE
This study highlights the need for multidisciplinary communication to improve patient outcomes.
FDA Approves ZTLido
ZTlido (a 1.8% lidocaine topical system) is a next-generation lidocaine patch that is indicated for pain relief associated with post-herpetic neuralgia (PHN).2 In late February, the FDA approved ZTLido for use in the U.S., and the treatment is expected to be available later this year.
According to the manufacturer, this product uses proprietary, advanced adhesion technology, demonstrating 12-hour wear, even during exercise. ZTLido delivers similar levels of topical lidocaine as the Lidoderm (lidocaine 5%) patch. In an FDA report on the product quality of transdermal drug delivery systems, adhesion was the most widely reported quality defect of transdermal patches. Therefore, this 1.8% lidocaine topical system is designed to maintain optimal skin contact throughout the administration period.