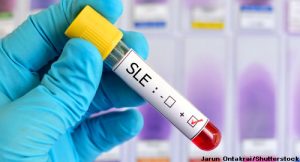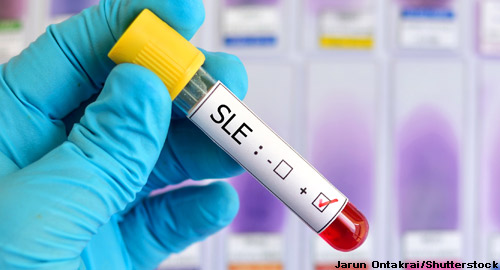 EULAR 2022 (VIRTUAL)—Systemic lupus erythematosus (SLE) is a heterogeneous disease, and therapies must be individualized for optimal care. In the past few years, we've seen the advent of several new SLE drugs, and older drugs continue to play a role. So where should we start?
Also By This Author
At the 2022 Congress of the European Alliance of Associations for Rheumatology (EULAR), Martin Aringer, MD, Department of Internal Medicine III, Rheumatology, University Hospital Carl Gustav Carus at the Technische Universität Dresden, Germany, provided practical tips on when and how to use new therapies.
ADVERTISEMENT
SCROLL TO CONTINUE
Basic Principles
When it comes to SLE management, Dr. Aringer explained, "We need to get both the inflammatory activity and the glucocorticoid dose down. If we fail in either regard, it's likely the outcome in decades to come won't be very good for the patient."
Additionally, medication selection is only a small part of SLE care. Medication adherence, trust and understanding of disease are paramount. And several situations—like drug intolerances or contraindications, antiphospholipid syndrome, or the desire to have a child—can complicate management. "Every SLE patient is different. It can be any combination [of the above]," Dr. Aringer noted.
ADVERTISEMENT
SCROLL TO CONTINUE
Therapeutic Selection
Medication regimens for SLE patients can be as heterogenous as the patients themselves. Hydroxychloroquine remains the cornerstone of SLE treatment.1 But when hydroxychloroquine alone fails to control disease, the next best steps aren't clear.
Dr. Aringer advised, "Figure 1 from the 2019 EULAR recommendations for the management of SLE is a good place to start." The figure outlines recommended drugs for the treatment of non-renal SLE based on severity of disease manifestation, with grading of recommendations provided for each drug.1 For mild to moderate SLE, methotrexate and azathioprine are listed as options. For moderate to severe disease, calcineurin inhibitors, mycophenolate, belimumab, cyclophosphamide and rituximab can also be considered. Newer therapies like anifrolumab and voclosporin aren't included in this figure given the timing of publication.
Options
Newer therapies are exciting, but older drugs still have a place in SLE care. Dr. Aringer noted, "Data show that mycophenolate and azathioprine take a bit of time to work. Peak effect is seen at about 12 months. So, if you can be patient, be patient."2
ADVERTISEMENT
SCROLL TO CONTINUE
Belimumab is U.S. Food and Drug Administration (FDA) approved for the treatment of autoantibody-positive SLE and active lupus nephritis patients who are receiving standard therapy. Belimumab can take up to six months to become fully effective, but it may improve fatigue a bit earlier.3 Dr. Aringer explained, "Overall, it looks like belimumab works in most domains. Hematologic manifestations of SLE are the one big exception, and that's something we see in quite a few SLE drugs."4
"I think the most impressive part of belimumab is that it decreases the risk of severe flares when added to hydroxychloroquine," he continued. "It also increases the probability of remission, but both take some time."5
Dr. Aringer also expressed enthusiasm for anifrolumab, which may be a faster acting drug than belimumab. "We start to see a difference starting at four to eight weeks. We see the biggest impact on the mucocutaneous and musculoskeletal manifestations, and glucocorticoid dose reduction," he said.6,7 Anifrolumab is also under investigation for the treatment of lupus nephritis, with phase 3 trials underway.8
In terms of safety, Dr. Aringer noted, "There's a statistically significant difference in herpes zoster infections, and a bit of a numerical signal for influenza. That makes sense since nature made interferon for fighting viral infections."9
Dr. Aringer mentioned voclosporin only briefly, as it's not yet widely available in Europe. He noted, however, that it has a "great and probably direct effect on proteinuria."10
Although never FDA approved, rituximab still has a role for certain people with SLE (e.g., cytopenias, neuropsychiatric SLE, lupus nephritis). "The randomized, controlled trials were negative, but there were real issues regarding trial duration, amount of glucocorticoids, etc. There are numerous large cohort publications in which we saw a lot of improvement across the field," he noted.11,12 Rituximab is out-of-patent, thus new trials in SLE are unlikely. However, new anti-CD20 therapies, like obinutuzumab, are under further study in lupus nephritis.13
Medication regimens for SLE patients can be as heterogenous as the patients themselves.
Baricitinib drug development in SLE was halted in January 2022 after two phase 3 studies failed to show adequate benefit.14 However, case reports have noted impressive results for mucocutaneous manifestations of SLE.15 "We'll learn more about the potential efficacy of Janus kinase inhibitors in SLE in the next few years. More trials are ongoing," Dr. Aringer said.
Though most rheumatologists avoid tumor necrosis factor-alpha (TNF-α) inhibitors in SLE due to the association with drug-induced SLE, Dr. Aringer reminded us that an observational study demonstrated the safety and efficacy of etanercept for lupus arthritis.16 He said, "In really severe and untreatable lupus arthritis, one should be aware of this option." These data are specific to etanercept, but not other TNF-α inhibitors.
Tocilizumab may also be an option for severe lupus arthritis.17 "Both the tocilizumab and etanercept trials were uncontrolled studies, but something to keep in your back pocket," he remarked.
Final Thoughts
SLE patients have heterogeneous manifestations of disease, and our SLE toolbox is beginning to match that diversity. When selecting a therapy, Dr. Aringer reminded us that not all SLE symptoms represent active autoimmunity, and therapies often need months to work. He concluded, "Take the individual SLE organ spectrum into account when choosing a drug. Be aware of the risks and uncertainties of off-label therapy, while bearing in mind that these patients need help, and there isn't a lot that's formally approved just yet."
---
Samantha C. Shapiro, MD, is an academic rheumatologist and an affiliate faculty member of the Dell Medical School at the University of Texas at Austin. She is also a member of the ACR Insurance Subcommittee.
References