A second message I gained from EULAR concerns the potential for innovation in treatment. I would guess that the EULAR congress set a record in the Guinness Book for the number of new targets for immunological intervention presented. I predict that this record will be short-lived and easily broken in Philadelphia. Given the plethora of new targets and the variety of large and small molecules to block their activity, industry and its partners in academia must develop a strategy to select a chosen few agents to move through the pipeline and make sure that optimal treatment reflects the efficacy of agents rather than tradition or the date of regulatory approval. Certainly, it would be a great misfortune if the development of truly breakthrough products stopped because the marketplace look too crowded.
You Might Also Like
Explore This Issue
August 2009
Also By This Author
The news from EULAR was not all hygge (a Danish word for their cozy, familial, and tranquil ways). I have always looked at Europe as a place of growth for academic rheumatology as the economy of the continent revived and expanded and the countries of the old Eastern Bloc developed full-fledged market systems. Not surprisingly, Europe is caught in the same economic mess as the United States, and rheumatology is increasingly jeopardized as hospitals cut costs. Our side of the Atlantic also has its share of woes, and those Americans in Copenhagen bemoaned the funding situation. While the stimulus package is great, it will fund only a few of the tens of thousands of applications that have flooded www.grants.gov.
ADVERTISEMENT
SCROLL TO CONTINUE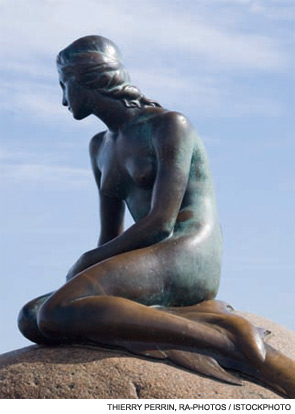 Victims of Our Own Success?
As discussed in this column before, the decline in academic rheumatology, while very troubling, should not be a surprise. It is a direct reflection of success. If new treatments keep the HAQ and Sharp scores down, patients will not need to go to academic medical centers for their care, and research on novel agents will falter. I was recently at a lecture where a representative from the Food and Drug Administration said that there is no longer an unmet need in the treatment of RA. Unmet needs generate the growth of academic units. Met needs do not. Both in the United States and Europe, the leaders of academic rheumatology will have to think long and hard about how to put the spotlight on the unmet needs truly present (e.g., treatment of inflammatory disease in the developing world) and recast the specialty to assure in its place in the big centers.