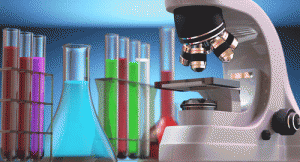 The growth of treatment options for patients with rheumatoid arthritis (RA) over the past 10 years isn't likely to be replicated in the next 10 years, says former ACR President Michael Weinblatt, MD.
Also By This Author
"I don't expect some brand new drug to come out that's basically going to be significantly better than the cast of really good drugs we already have," says Dr. Weinblatt, co-director of Clinical Rheumatology at Brigham and Women's Hospital in Boston and a professor of medicine at Harvard Medical School. "Do I think the magic bullet for RA is [coming] in the next five years, some new treatment? My answer is 'no.' I think we need to be smarter about the drugs we currently have and smarter about drug development."
Dr. Weinblatt talked recently with The Rheumatologist about the state of RA therapies.
Question: What is the playing field like today for treatment options?
Answer: There's a 60 or 70% chance that if you walk into the door now with untreated, new-onset RA, with appropriate dosing of methotrexate—and if that fails as a monotherapy, the use of combinations, either small molecules or biologics with methotrexate—that you can achieve low disease activity in several months. However, there are still 20–25% of patients who, despite this approach, still have evidence of moderate to high disease activity that requires additional therapies. But for many patients, with this kind of 'treat-to-target' approach, there's a very good chance they can achieve low disease activity or remission. That's very good.
ADVERTISEMENT
SCROLL TO CONTINUE
Question: Are biosimilars the future of RA therapy?
Answer: The critical question to me with biosimilars will be switch studies. That is taking someone who is well controlled on the originator molecule, switching them to a biosimilar and ensuring to the patient and the clinician there's no loss of efficacy and no increased immunogenicity. Assuming that occurs, biosimilars should not offer any greater efficacy than the originator, but hopefully there will be a discount in pricing that might allow greater access for our patients. … To me, the greatest challenge now in the management of RA is access issues due to cost.
Question: What do you see as the future of RA therapies?
Answer: We have not had a lot of success combining biologics, but maybe they're the wrong biologics or wrong study designs and dosing. Targeted small-dose ranging studies with appropriate combinations should be considered to determine the proof of principle. We also need non-immunosuppressive drugs to add on top of background methotrexate, and either biologics or Janus kinase inhibitors, or other small molecules to see if we can achieve a lower disease state in patients who are still in the moderate or high range without increasing the immunosuppression.