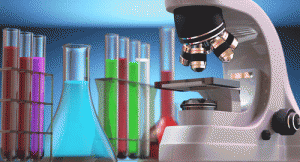 Vaccination for the herpes zoster virus (HZV) in patients with rheumatoid arthritis (RA) starting tofacitinib appears to be both safe and useful, according to a late-breaking abstract from the 2015 ACR/ARHP Annual Meeting.1 Nearly one in three people in the U.S. develops HZV, or shingles, in their lifetime, and nearly 1 million cases of shingles are reported annually, according to the Centers for Disease Control and Prevention CDC. Tofacitinib, an oral Janus kinase inhibitor, and other disease-modifying anti-rheumatic drugs (DMARDs) can increase the risk that the herpes zoster virus will reactivate and cause shingles in these patients.2
You Might Also Like
Also By This Author
"It's really important to try to prevent shingles in these people," says lead author Kevin Winthrop, MD, MPH, an infectious disease specialist at Oregon Health & Science University in Portland. "We wanted to see if tofacitinib influenced the response to the vaccine."
ADVERTISEMENT
SCROLL TO CONTINUE
For the study, "Assessment of Immunogenicity of Live Zoster Vaccination (Zostavax) in Rheumatoid Arthritis Patients on Background Methotrexate before and after Initiating Tofacitinib or Placebo," eligible patients 50 and older were administered live zoster vaccine and given either 5 mg tofacitinib twice daily or placebo two to three weeks post-vaccination with continuation of background methotrexate. The primary endpoint was the geometric mean fold rise (GMFR) assessment in varicella-zoster-virus (VZV)-specific IgG titer at six weeks post-vaccination. The secondary study endpoints included the proportion of patients achieving ≥1.5-fold rise in VZV-specific IgG titer at six weeks.
"Four to six weeks after vaccination, the responses were great," Dr. Winthrop says. "They were right in the ballpark of what we'd expect, based on other studies of the vaccine. Results were not any different between the tofacitinib-treated and the placebo-treated patients. In the two- to three-week gap following vaccination, the immune response was clearly adequate—and going on tofacitinib at that point didn't seem to affect the immune response of the vaccine."
ADVERTISEMENT
SCROLL TO CONTINUE
Dr. Winthrop points out that one participant developed disseminated shingles from the vaccine two days after starting tofacitinib. However, in retrospect, it was the only patient in the study who lacked pre-existing immunity.
"It raises the question of whether or not—for people starting certain immunosuppressive therapies—we should check their immunity before giving the vaccine, " Dr. Winthrop says. "That said, the vaccine is not labeled that way. It's labeled [as] safe for anyone over the age of 50. It's just assumed everyone has immunity."
Richard Quinn is a freelance writer in New Jersey.
ADVERTISEMENT
SCROLL TO CONTINUE