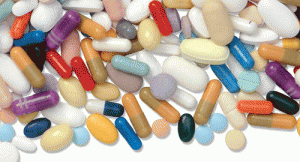 In a recent research review, Sandra J. Petty, honorary research fellow at the Melbourne Brain Centre, The Florey Institute of Neuroscience and Mental Health, Parkville, Australia, and colleagues sought to better understand and define an increased fracture rate associated with epilepsy and its treatment.1 Studies in these patients have mostly varied in quality, making it difficult to determine definitive results. Many studies have shown that these patients have decreases in bone, developing osteoporosis and/or osteomalacia, along with a high prevalence of vitamin D insufficiency and deficiency. The risk of falling is higher for epileptics taking anti-seizure epileptic medications, who may suffer subsequent fractures after falling.
Also By This Author
Of note, epileptic patients also have the same risk factors as non-epileptics for fracture and osteoporosis, such as being smokers, having a family history, use of glucocorticoids, early menopause and low physical activity. Because of the many uses for anti-epileptic drugs, such as migraine, chronic pain and bipolar disorder, the association between anti-epileptic drugs, epilepsy and bone health warrant further investigation.
ADVERTISEMENT
SCROLL TO CONTINUE
The investigators searched the medical literature for articles and abstracts pertaining to anti-epileptic and individual drugs, epilepsy, osteoporosis and bone fractures. They noted that, often, bone mineral density is not reported in epilepsy studies evaluating fracture. It is, therefore, recommended that longitudinal studies of bone microarchitecture be conducted to help determine bone quality associated with epilepsy and its treatment. In addition, larger research collaborations are recommended to advance understanding, particularly as it relates to examining the underlying genetics and pharmacogenomic associations of epilepsy and its treatment in connection with bone disease and fractures. Optimal management of bone health in epilepsy also requires further investigation and evaluation.
---
Michele B. Kaufman, PharmD, CGP, RPh, is a freelance medical writer based in New York City and a pharmacist at New York Presbyterian Lower Manhattan Hospital.
ADVERTISEMENT
SCROLL TO CONTINUE