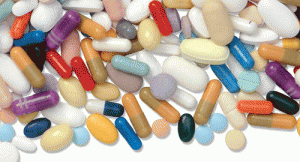 Etanercept Biosimilar Can Be Sold in Europe
On Jan. 16, 2016, the etanercept biosimilar referencing Enbrel was granted marketing authorization in the European Union (EU) to treat adults with moderate to severe rheumatoid arthritis (RA), psoriatic arthritis, non-radiographic axial spondyloarthritis and plaque psoriasis.1 This effort is a collaboration between Biogen, Samsung, BioLogics and Samsung Bioepis. The product, called Benepali, should soon be available for patient use. Benepali is the first subcutaneous, anti-tumor necrosis factor-alpha (anti-TNF-α) biosimilar available in Europe.
The approval was based on data from controlled, head-to-head Phase 1 and Phase 3 clinical trials, which compared Benepali with its reference, Enbrel. The 52-week, double-blind Phase 3 study randomized 596 patients with moderate to severe RA—despite methotrexate therapy—in 10 countries at more than 70 different sites. The primary endpoint was an ACR20 response at Week 24, whereby, Benepali had equivalent efficacy to Enbrel. The result was a 78% response for Benepali compared with an 80% response for Enbrel. At Week 52, comparable efficacy was sustained. Safety profiles of the biosimilar and reference product were comparable.
FDA Is Reviewing Brodalumab
Brodalumab, an interleukin-17 (IL-17) receptor inhibitor, has been submitted to the FDA for possible approval to treat patients with moderate to severe plaque psoriasis. The agent works by hindering IL-17 activation at the receptor, thus preventing signal transmission that leads to inflammation.2 The Biologics License Application was submitted by AstraZeneca, in collaboration with Valeant Pharmaceuticals International, for a 210 mg brodalumab injection. The Prescription Drug User Fee Act action date assigned by the FDA is Nov. 16, 2016.
Submission data included three AMAGINE 3 clinical trials. At Week 12, patients who received 210 mg brodalumab had effective total psoriasis skin clearance compared with placebo and superior total psoriasis skin clearance compared with ustekinumab. More than 3,500 patients were enrolled in these trials. Adverse reactions included arthralgia, diarrhea, fatigue, headache and oropharyngeal pain.
Patients should be evaluated for tuberculosis infection prior to initiating treatment.
Michele B. Kaufman, PharmD, CGP, RPh, is a freelance medical writer based in New York City and a pharmacist at New York Presbyterian Lower Manhattan Hospital.
References
Biogen. News Release: Benepali, the first etanercept biosimilar referencing Enbrel, approved in the European Union. 2016 Jan 16.
Valeant Pharmaceuticals International Inc. News release: Valeant announces FDA acceptance of BLA submission for brodalumab in moderate to severe plaque psoriasis. 2016 Jan 25.