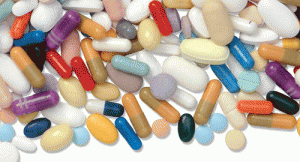 In a 52-week clinical study, an investigational biosimilar for etanercept, SB4, showed lasting efficacy (including radiographic progression), immunogenicity and safety.1 This trial was a randomized, double-blind study in adults with moderate to severe rheumatoid arthritis (RA), despite methotrexate treatment.
Also By This Author
Five hundred and ninety-six patients were randomized to receive either SB4 (n=299) or Enbrel (etanercept; ETN) (n=297). The ACR20 response rate was 81% in patients who received SB4 vs. 82% in those who received ETN. Additionally, the ACR50 and ACR70 response rates were slightly higher for SB4 compared with ETN.
ADVERTISEMENT
SCROLL TO CONTINUE
The safety profiles were also comparable. One treatment-emergent adverse event occurred in 59% of SB4-treated patients vs. 60% of ETN-treated patients; and injection-site reactions occurred in 4% vs. 18% of SB4- and ETN-treated patients, respectively (P<0.001). At Week 52, at least one anti-drug antibody result occurred in 1% and 13% of SB4- and ETN-treated patients, respectively (P<0.001). The serious infection, tuberculosis and malignancy rates were all comparable.
CHS-0214 is another investigational ETN biosimilar. The treatment met its primary endpoints in a confirmatory, double-blind, randomized, controlled, two-part Phase 3 study evaluating its efficacy and safety in patients with moderate to severe chronic plaque psoriasis.2 The efficacy endpoints were based on a 12-week assessment of Psoriasis Activity Severity Index (PASI) scores. The primary endpoints were the mean percent change in PASI from baseline and the proportion of patients achieving 75% improvement in PASI from baseline. These results met the pre-specified limits for demonstrating an equivalence to ETN. No clinically meaningful differences were noted in the safety profiles of the two products evaluated.
ADVERTISEMENT
SCROLL TO CONTINUE
Michele B. Kaufman, PharmD, CGP, RPh, is a freelance medical writer based in New York City and a pharmacist at New York Presbyterian Lower Manhattan Hospital.
References
Encovsky J, Sylwestrzak A, Leszczyñski P, et al. A phase 3, randomized, double-blind clinical study comparing SB4, an etanercept biosimilar, with etanercept reference product (Enbrel) in patients with moderate to severe rheumatoid arthritis despite methotrexate therapy (52-week results). Arthritis Rheumatol. 2015 Sep; 67(9, suppl 10).
Coherus BioSciences Inc. New release: Coherus and Baxalta announce CHS-0214 (investigational etanercept biosimilar) met primary efficacy endpoints in phase 3 psoriasis clinical study (RaPsODY). 2015 Nov 10.