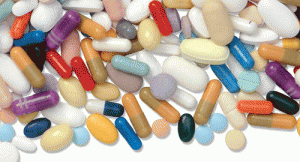 Etanercept for Chronic, Severe Plaque Psoriasis in Children

The
U.S. Food and Drug Administration
has
accepted
the supplemental Biologics License Application for
etanercept
(Enbrel) for treating pediatric patients with chronic, severe plaque psoriasis.
1
The application was submitted in early January 2016 and is based on results of a one-year, Phase 3 study, with a five-year, open-label extension, that evaluated the safety and efficacy in pediatric patients with
plaque psoriasis
.
The Prescription Drug User Fee Act (PDUFA) target action date for approval of this new indication is Nov. 5, 2016. If etanercept receives FDA approval, it will be the first systemic drug therapy approved in the U.S. to treat children with severe, chronic plaque psoriasis.
Also By This Author
Boehringer Ingelheim & AbbVie to Collaborate
Boehringer Ingelheim and AbbVie will work together to develop and market BI 655066, an anti-IL-23 monoclonal biologic antibody. Currently, BI 655066 is in a Phase 3 clinical trial for treating psoriasis.2 The treatment is also being investigated to treat psoriatic arthritis, Crohn's disease and asthma.
ADVERTISEMENT
SCROLL TO CONTINUE
Additionally, the companies are working on a second joint venture, an anti-CD-40 antibody, BI 655064, which is currently in Phase 1 development. Potentially, BI 655064 may affect such immune diseases as Crohn's disease, lupus nephritis and ulcerative colitis.
Novel Anti-RA Biologic Demonstrates Efficacy, Safety & Low Cost
Gerilimzumab is a novel anti-IL-6 cytokine antibody being used to treat inflammatory diseases, such as rheumatoid arthritis (RA).3 In two studies, gerilimzumab proved safe in very low doses of less than 50 mg (per patient per year) and infrequent dosing (one subcutaneous injection every eight weeks). These dosing levels may enable extremely low annual pricing—possibly as low as $2,000 per patient.
ADVERTISEMENT
SCROLL TO CONTINUE
In one ascending dose study, gerilimzumab was administered at four dosages: 1 mg, 5 mg, 15 mg and 30 mg via subcutaneous injection. In a multiple-ascending dosing study, gerilimzumab was administered by subcutaneous injection at 5 and 20 mg doses, once monthly for three months. Both studies included 50 subjects and also evaluated safety and tolerability of gerilimzumab compared with placebo. In both studies, gerilimzumab was well tolerated, with no serious adverse events reported.
Gerilimzumab is expected to be submitted for a pivotal RA trial sometime before June 2016.
---
Michele B. Kaufman, PharmD, CGP, RPh, is a freelance medical writer based in New York City and a pharmacist at New York Presbyterian Lower Manhattan Hospital.
ADVERTISEMENT
SCROLL TO CONTINUE