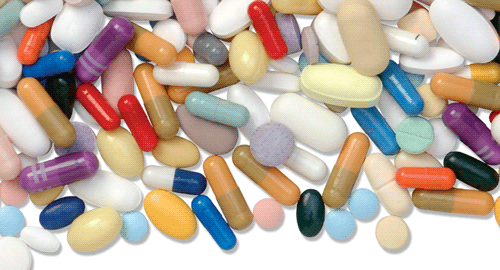 The ACR has released a statement, responding positively to the release of the latest U.S. Food and Drug Administration (FDA) draft guidance on biosimilar drug development. Also, BI 695501, a biosimilar to Humira (adalimumab) made by Boehringer Ingelheim, has been accepted for regulatory review in both the U.S. and Europe.
You Might Also Like
Also By This Author
ACR Responds to FDA Biosimilar Draft Guidance
Earlier this month, the FDA released draft guidance on biosimilar interchangeability titled, Considerations in Demonstrating Interchangeability with a Reference Product.1 Leaders within the ACR believe this draft guidance may address many of the efficacy and safety concerns physicians have raised over the past year.2 The guidance is designed to bring the pharmaceutical industry closer to a shared goal of lowering the cost of prescription biologics.
ADVERTISEMENT
SCROLL TO CONTINUE
The ACR continues to review the document and will provide detailed comments to the FDA in upcoming weeks. The College feels the initial response to the draft guidance provides a good balance between ensuring safety and efficacy while also getting biosimilar products to market more efficiently. Also, the College thanks the FDA for suggesting that clinical trials in which patients switch back and forth between reference products of biosimilars, not only from a reference product to a biosimilar product, be performed. Having at least two different drug exposures will more closely mimic real-world experiences that may occur with formulary changes and other changes within an ever-evolving market.
FDA & EMA to Review Biosimilar BI 695501
The biosimilar BI 695501 has met its primary clinical efficacy endpoint, establishing its equivalence to Humira (adalimumab), its reference product, in patients with active rheumatoid arthritis (RA).3 Secondary endpoints for efficacy, safety and immunogenicity compared with the reference product were also met in the Phase 3 study of 645 patients.
ADVERTISEMENT
SCROLL TO CONTINUE
On Jan. 18, 2017, the FDA and European Medicines Agency (EMA) accepted BI 695501 for regulatory review.4 Both drug applications are supported by comprehensive data, including analytical, pre-clinical and clinical development studies.
---
Michele B. Kaufman, PharmD, BCGP, is a freelance medical writer based in New York City and a pharmacist at New York Presbyterian Lower Manhattan Hospital.
References
ADVERTISEMENT
SCROLL TO CONTINUE