It's 11 a.m. on a Wednesday. You see a new patient in your fellow's clinic with impressive physical findings, including a prominent skin rash and deforming arthritis. The patient has been to many doctors and is frustrated that her condition remains undiagnosed and untreated. You thoroughly examine the patient, present her case to your attending and quickly develop a list of potential diagnoses in your mind.
You order laboratory tests and X-rays, and send the patient home on prednisone with a promise that you will call her as soon as the labs are back. However, as we often find in our specialty, that patient's condition is far more complex than you anticipated. The tests, which come back the following week, are not straightforward. The patient is at home, waiting for a phone call. She has placed her hope in you, and you carry the burden of her expectations. You discuss the results with your supervisor and decide it will take at least 30 minutes to discuss laboratory test results, diagnosis and treatment.
ADVERTISEMENT
SCROLL TO CONTINUE
Unfortunately, you, as a trainee, are busier by the hour. You are covering two busy hospitals in a metropolitan city. You are supposed to make a presentation for which you are only partially prepared at the journal club today at the noon conference. You decide to call the patient after you finish the journal club so that you are relaxed and can focus on her questions with a clear head.
Bad luck strikes, and you get three new inpatient consultations: two patients appear to have new diagnoses of systemic lupus erythematosus with organ damage, and the third has new weakness with creatine phosphokinase skyrocketing. The patients need to be seen as soon as possible. You discuss them with your attending and start rounds shortly thereafter.
ADVERTISEMENT
SCROLL TO CONTINUE
After rounding and coordinating care with physicians in nephrology, internal medicine and other specialties, you finally sit down on your computer to start documentation. It is 5:30 p.m. You realize that you did not call the patient from the week before, but now it's quite late. You have neither the time nor energy to discuss the findings or plan with the patient. You decide to make the phone call the next day.
The phone call finally happens after four days and goes well. However, the call lasted 45 minutes and meant sacrificing lunch and an important educational lecture.
You notice your attending provider is doing something unique for his own patients. Whenever he sees a new patient, he schedules a telehealth visit for two weeks later to discuss laboratory results. Those visits vary in length, depending on complexity. Doing this gives him time to review results in an organized fashion, and he is not rushed into making 12 phone calls at a time. As a trainee and based on your schedule, you don't have the flexibility to follow suit. You have a lot on your plate, and you cannot figure out how to manage it all.
ADVERTISEMENT
SCROLL TO CONTINUE
Ethical Concern #1
Physician Burnout: How Bad Is It?
For a doctor, time is precious. We spend hours and hours responding to patient queries via phone calls and/or patient portals. This likely contributes significantly to resident and fellow burnout. A small study conducted on resident physicians in 2020 at the University of Minnesota found that protected non-clinical time of two hours per week was associated with improved wellbeing scores and decreased emotional exhaustion scores.1
Compared with other professionals, such as lawyers and accountants, physicians have almost twice the risk of burnout. Additionally, they also have twice the risk of work-life unhappiness.2 Burnout and fatigue affect their well-being and their performance, which may lead to decreased work productivity, medical errors, early retirement and change of profession.3
Physician burnout, especially at the trainee level, is a major occupational hazard in healthcare settings. It makes complete sense that providing protected time for patient outreach could improve overall physician schedules, and their mental and physical wellbeing. Integrating this and other systemic changes could foster a healthy working environment for trainees and ensure physicians are happy and content.
Physician burnout, especially at the trainee level, is a major occupational hazard in healthcare settings.
Ethical Concern #2
Should We Bill Patient Phone Calls?
Approximately 80% of phone calls physicians make to their patients are unbilled. Basically, physicians work for free for those hours when they call patients, which could be as much as two hours per day or up to 10–12 hours per week. With the COVID-19 pandemic, a change that has seen rapid acceptance is the use of telehealth and phone visits for communications between doctors and patients. When times are tough and physical encounters are challenging, communication can take many forms.
With the expansion of the 1135 waiver approved by the U.S. government, the Centers for Medicare and Medicaid Services started paying for office, hospital and other visits furnished via telehealth beginning in March 2020. In the past, during the pre-pandemic era, Medicare could only pay for telehealth on a limited basis, including patients being in rural areas and having transportation issues to see their healthcare providers.4 Patients have been eager to access physicians from home. Now, physicians have been able to schedule and bill for consultations that up until recently would have gone unreimbursed.
Patients have been surprised with this change in practice. However, doctors have been unusual in considering phone calls an unbilled portion of the previous visit and, therefore, unchargeable. In contrast, lawyers across the country are asked by their firms to bill their clients for such tasks as sending emails, making phone calls and reviewing medical records—an acceptable practice, per the American Bar Association, to prevent the loss of time and money for the efforts put into a case.5
As physician productivity is increasingly tracked, documenting and charging for these efforts may be a way to limit the feeling of burden and allow for better and more thoughtful communication between doctors and patients.
---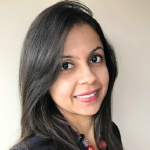 Beenish Zulfiqar, MD, is a second-year rheumatology fellow at the University of Tennessee, Memphis. She is a member of the ACR Committee on Ethics and Conflict of Interest.
Acknowledgments
The author would like to acknowledge Karen Onel, MD, and Julie Anderson for their feedback and support in writing this article.
References