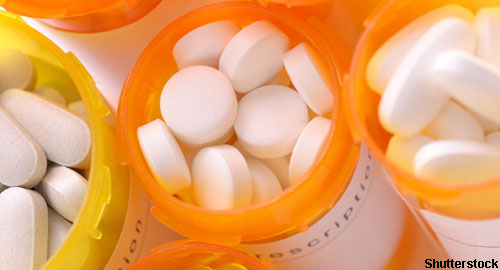 In early January, the European Medicines Agency (EMA) approved label changes for certolizumab pegol (Cimzia), making the medication the first tumor necrosis factor-alpha antagonist (TNFα) treatment available in Europe for women with chronic rheumatic disease during pregnancy and breastfeeding.1 This change is based on results from two post-marketing clinical trials, CRIB and CRADLE, as well as the manufacturer's pregnancy outcomes data. The studies included women with rheumatoid arthritis, psoriatic arthritis, axial spondyloarthritis and Crohn's disease. (Note: In the EU, certolizumab pegol is not indicated for Crohn's disease, but it is in the U.S. This new label change for pregnant and nursing patients is not approved in the U.S.)2
CRIB was a pharmacokinetic study that evaluated the possible placental transfer of certolizumab pegol from pregnant women to their infants. The study followed 16 women of greater than 30 weeks' gestation who were already receiving certolizumab pegol. At birth, the certolizumab pegol levels of 13 out of 14 infant blood samples were found to be below the lower limit of quantification, as well as in all samples by Weeks 4 and 8. One infant had a minimal certolizumab pegol level of 0.042µg/mL (infant/mother ratio of 0.09%). No anti-certolizumab pegol antibodies were detected in umbilical cords, infants or mothers. These data confirm that minimal to no placental transfer of the drug from mothers to infants occurs, suggesting a lack of in utero fetal exposure during the third trimester of pregnancy. No new safety signals were identified in this study.
ADVERTISEMENT
SCROLL TO CONTINUE
CRADLE, also a pharmacokinetic study, evaluated potential certolizumab pegol concentrations in human breast milk, determining the average daily infant dose—an estimate of the daily dose of maternal certolizumab pegol ingested by the nursing infant over the dosing interval. The relative infant dose (RID) is a parameter used to assess drug safety in breastfeeding. Experts consider a RID <10% to not be of concern to infant safety.
During the study, 137 breast milk samples were evaluated from 17 mothers. All samples had minimal certolizumab pegol concentrations, which were less than three times the lower limit of quantification and less than 1% of the expected therapeutic dose. The RID for certolizumab pegol in this study ranged from 0.04–0.30%. No new safety signals were identified.
ADVERTISEMENT
SCROLL TO CONTINUE