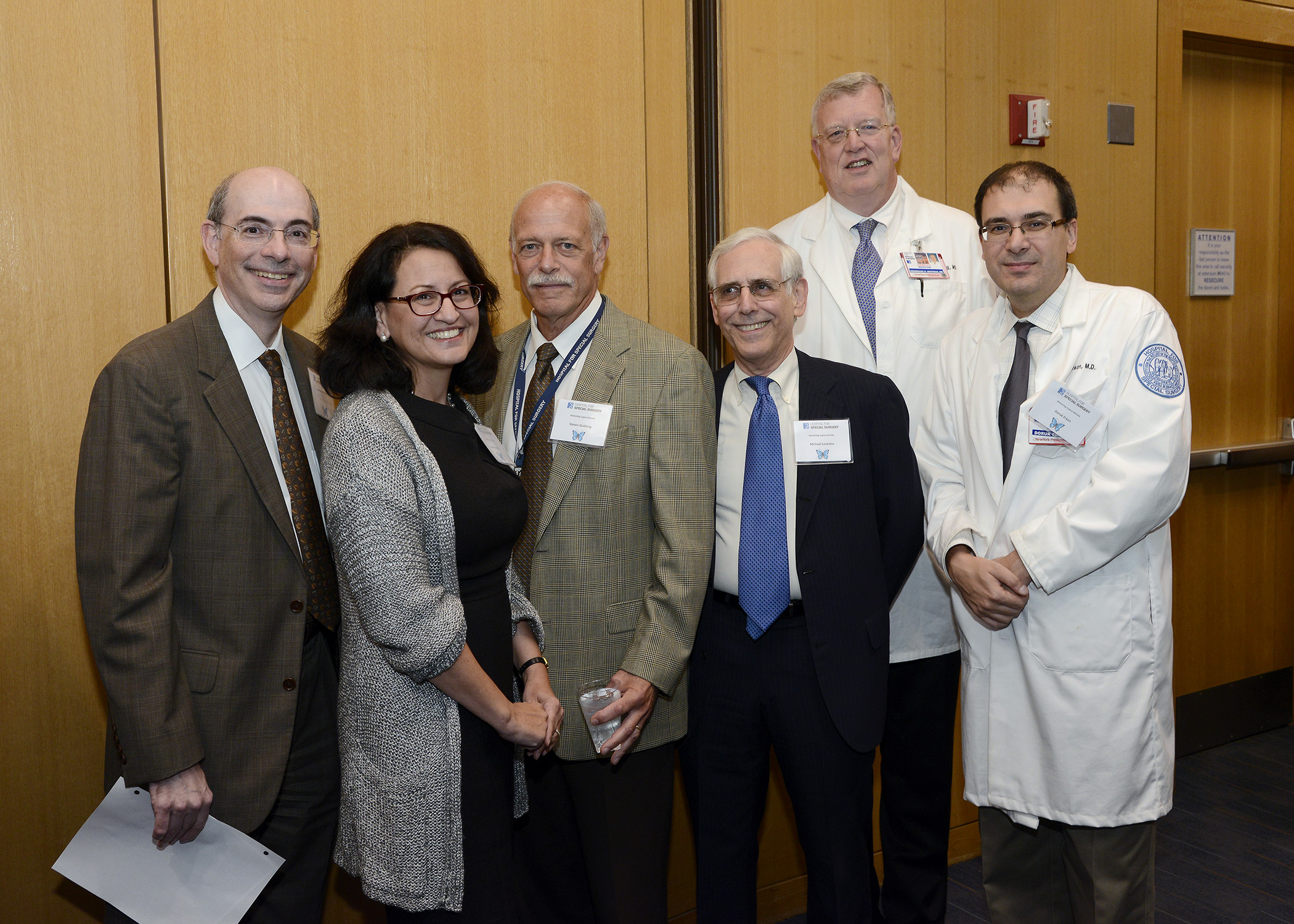 The physicians of Hospital for Special Surgery's Division of Rheumatology honored the contributions of lupus patients at the "Honoring Lupus Heroes" event.
On Sept. 24, the Hospital for Special Surgery (HSS) Division of Rheumatology held an event "Honoring Lupus Heroes" as part of the New York–based hospital's 150th anniversary celebration. The event commended lupus patients' contributions to lupus care and research.
You Might Also Like
Also By This Author
HSS is internationally renowned for its efforts in lupus research and its large population of lupus patients. Due in part to patients' tireless efforts and aid, lupus has gone from being a fatal disease to frequently being a chronic illness.
ADVERTISEMENT
SCROLL TO CONTINUE
"Our patients are the unsung heroes who have helped transform lupus care," said Jane E. Salmon, MD, director of the Lupus and Antiphospholipid Syndrome Center of Excellence at HSS. "They donate blood and tissue samples for research, take investigational drugs in clinical trials, provide personal insights to improve how we care for them and for others. They are philanthropic and volunteer as peer counselors. They sacrifice time, energy, personal resources, and their own privacy to advance science and clinical care."
One patient, Rachel Grodzinsky, was one of the first people to participate in the hospital's study that challenged the belief that women who had lupus should not become pregnant. Now the proud mother of two sons, she says, "I felt somewhat honored to be a part of it. I felt it was really important. Pregnancy was something I had been struggling with for a few years before I actually got into the study. It felt very dear to me because it was something that I felt would help people after me."
ADVERTISEMENT
SCROLL TO CONTINUE
The event featured lupus patients and their families recalling their experiences and how they became inspired to help other patients, and specific "Lupus Heroes" were honored with a plaque. There was also a presentation of the hospital's and lupus's timelines, including important lupus treatment and research milestones.
---
Caitlin Cromley is a writer based in Hoboken, N.J.