During ACR Convergence 2021 in early November, the ACR honored a group of individuals who have made significant contributions to rheumatology research, education and patient care, announcing the recipients of the ACR's 2021 Awards of Distinction, as well as the group of Distinguished Fellows. recognized for their contributions. Three pediatric rheumatologists and one pediatric fellow were among those honored. See the November issue for the 2021 ACR Masters and the ARP Merit Awards.
Presidential Gold Medal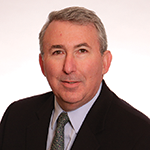 The highest award the ACR can bestow, the Presidential Gold Medal is awarded in recognition of outstanding achievements in rheumatology over an entire career. This year's award went to Stanley B. Cohen, MD, medical director of the Division of Rheumatology at Presbyterian Hospital, Dallas, a clinical professor in the Department of Internal Medicine at the UT Southwestern Medical School and a practicing physician with a large, single-specialty rheumatology group, Rheumatology Associates, Dallas.
ADVERTISEMENT
SCROLL TO CONTINUE
In addition, since 1984, Dr. Cohen has been co-medical director of Metroplex Clinical Research Center, which conducts phase 1–4 clinical trials in rheumatic diseases. In that capacity he has served as a consultant to the pharmaceutical industry on protocol development in rheumatoid arthritis (RA), glucocorticoid-induced osteoporosis and disease modification in osteoarthritis (OA), as well as serving on medical advisory boards and data safety monitoring committees.
"I am honored to have received this prestigious award. Being in the company of the incredible people who have previously been honored with this award is humbling. Knowing that I was selected by my rheumatology colleagues makes the award even more gratifying," says Dr. Cohen.
ADVERTISEMENT
SCROLL TO CONTINUE
Dr. Cohen received his Doctor of Medicine (MD), with honors, from the University of Alabama School of Medicine at Birmingham (UAB), where he was inducted into the Alpha Omega Alpha Medical Honor Society. He then completed an internship and residency in internal medicine at Parkland Memorial Hospital, Dallas, and a fellowship in rheumatology at St. Paul Medical Center/Southwestern Medical School, Dallas.
Based on his clinical research, Dr. Cohen has been an author on numerous publications and has served as a section editor for UpToDate and chapter author on intra-cellular targets in rheumatic diseases for Kelley and Firestein's Textbook of Rheumatology. He has been a principal investigator on multi-center trials of therapeutics for inflammatory arthritis and autoimmune neurosensory hearing loss. Dr. Cohen has been actively involved in the teaching of UT Southwestern rheumatology fellows, residents and medical students during their rotations in the clinical practice.
Dr. Cohen served as president of the ACR in 2009 and president of the Rheumatology Research Foundation in 1999. He served on the Board of Directors of the ACR from 2001–2004 and on the ACR's Executive Committee from 2005–2008. In 2016, Dr. Cohen was named to the Rheumatology Research Foundation Honorary Board of Advisors and became an ACR Master. In the past he has served on the Medical Advisory Board of Directors of the Harold C. Simmons Arthritis Center at UT Southwestern Medical School and has been a member of the school's Continuing Medical Education Executive Committee.
ADVERTISEMENT
SCROLL TO CONTINUE
"I have had a wonderful career in rheumatology and have been fortunate to have been involved in many phenomenal developments that have improved the quality of life for our patients," Dr. Cohen says.
Distinguished Service Award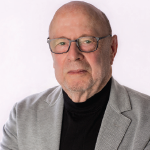 The ACR Distinguished Service Award was presented to Michael H. Weisman, MD, for outstanding and sustained service to the ACR. Dr. Weisman is currently an adjunct professor of medicine at Stanford University; Distinguished Professor of Medicine Emeritus at the David Geffen School of Medicine, University of California, Los Angeles; and professor of medicine emeritus at Cedars-Sinai Medical Center and University of California, San Diego (UCSD).
Dr. Weisman attended medical school at the University of Chicago and completed internal medicine residency and rheumatology fellowship training at UCSD School of Medicine.
He spent two years at Marine Corps Base Camp Pendleton California as Lt. Commander, U.S. Navy, during the final years of the Vietnam War. He then entered full-time academic practice at UCSD and the VA Medical Center La Jolla. As a clinician-educator initially, he participated as a site principal investigator (PI) on a wide variety of Veterans Administration, National Institutes of Health (NIH), foundation- and industry-funded clinical studies in RA, systemic lupus erythematosus (SLE), OA, scleroderma, autoimmune inner ear disease and spondyloarthritis.
Dr. Weisman became an associate editor of Arthritis & Rheumatology, participated on numerous ACR committees and served as president of the Division of Medical Quality, Medical Board of California. He was a member of the U.S. Food & Drug Administration (FDA) Arthritis Advisory Committee, participated on NIH, Department of Defense and Institute of Medicine review panels, and is editor and author of multiple textbooks, monographs and original research articles.
Through his career, Dr. Weisman maintained a vigorous private practice in which his patients and their care were critically important to him and to those he mentored.
In 1999, Dr. Weisman came to Cedars-Sinai as chief of the Division of Rheumatology and became an independent investigator. He led, as well as participated in, multiple worldwide efforts to define the genetic and environmental triggers for spondyloarthritis and moved Cedars-Sinai into its current position as a local, national and international leader in translational research into SLE. Dr. Weisman was awarded the first endowed chair in Rheumatology at Cedars-Sinai and achieved the status of Distinguished Professor of Medicine Above Scale at UCLA, which is the highest academic honor in the University of California system.
He is the past president of the Rheumatology Research Foundation, and he was given the award he is most proud of, the Excellence in Investigative Mentoring Award.
Dr. Weisman is now retired from active direct patient care practice, but continues to consult, edit textbooks, do collaborative research and mentor trainees and faculty at institutions in the U.S. and all over the world.
"I have been privileged to know and to work with unbelievable mentors, such as Leon Jacobson at the University of Chicago and Gene Braunwald and Nate Zvaifler from UCSD. All three of these individuals forged and framed, for me, the ideals of scientific honesty and hard work. Nate never asked us to do anything he wouldn't do himself, and this mantra remained mine forever," Dr. Weisman says.
"From my family, I learned how to listen and to care for the needs of others—concepts that led me to mentoring (as a passion), collaboration as a goal, and to my life's work at the ACR and the [Foundation].
"To be recognized with an award for this lifetime of service is quite an experience for me; for a person who generally works behind the scenes and out of the limelight, this is very special and humbling. If my parents were alive, my father would be proud, and my mother would have to see it to believe it," he concludes.
Distinguished Clinician Scholar Award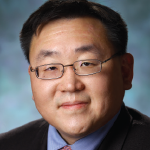 The Distinguished Clinician Scholar Award, awarded to a rheumatologist who has made outstanding contributions in clinical medicine, clinical scholarship or education, was presented this year to Philip Seo, MD, MHS. Dr. Seo serves as the director of the Johns Hopkins Vasculitis Center, the director of the Johns Hopkins Rheumatology Fellowship, and is an associate professor of medicine at Johns Hopkins University School of Medicine, Baltimore.
"I'm really just so honored to receive this award. It's humbling to be included among the luminaries who have received this award in the past, such as Mary Betty Stevens, who was responsible for training so many rheumatologists at Johns Hopkins," says Dr. Seo.
A graduate of Harvard College, Cambridge, Mass., and Columbia University College of Physicians and Surgeons, New York, Dr. Seo completed his internship and residency at the Johns Hopkins Hospital, where he also served as an assistant chief of service of the Barker Firm. He subsequently joined the Johns Hopkins Division of Rheumatology as a post-doctoral fellow and earned a Master of Health Science from the Johns Hopkins Bloomberg School of Public Health.
Widely recognized as an authority on the assessment and management of the systemic vascu­litides, Dr. Seo has lectured extensively on this topic throughout the U.S. and abroad and is a recipient of the 2020 Rheumatology Research Foundation Clinician Scholar Educator Award.
He is also known for his role as the physician editor of The Rheumatologist. In 2021, he received the APEX (i.e., Award for Publication Excellence) Grand Award for Writing for his monthly column, Rheuminations.
Dr. Seo has served as a member of the ACR's Committee on Rheumatology Training and Workforce Issues and the Annual Meeting Planning Committee, and he was a co-chair of both the ACR's In-Training Examination Task Force and the Annual Meeting Review Course. He was an author on the 2021 ACR-Vasculitis Foundation vasculitis guidelines, as a member of the Voting Panel, and is currently co-chair of the Non-ANCA Vasculitis Abstract Selection Committee for ACR Convergence.
He is a member of both the Virtual Rheumatology Program—Fellows in Training working group and the Program Director Curriculum working group. He is also a member of Study Section B for the Rheumatology Research Foundation. He is an associate editor of Seminars in Arthritis and Rheumatism and also serves on the American Board of Internal Medicine Specialty Board in Rheumatology and on the Vasculitis Foundation's Advisory Board.
"I'm particularly proud to be the first member of the AAPI [Asian American and Pacific Islander] community to receive the Distinguished Clinical Scholar award since Muhammad Khan received it two decades ago," says Dr. Seo. "I hope that, in some small way, my receipt of this award will help a broader swath of members see themselves when they look at the ACR."
Distinguished Clinical Investigator Award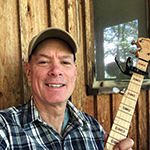 Brian M. Feldman, MD, MSc, FRCPC, received this year's Distinguished Clinical Investigator Award, given annually to a clinical scientist making outstanding contributions to the field of rheumatology. Dr. Feldman is professor in the Department of Pediatrics, Faculty of Medicine, and the Institute of Health Policy, Management and Evaluation at the Dalla Lana School of Public Health, University of Toronto. He is head of the Division of Rheumatology at The Hospital for Sick Children, Toronto.
The focus of Dr. Feldman's clinical research has been in the field of childhood rheumatic disease. Recognizing the challenges involved in the study of rare disease, Dr. Feldman has worked to improve the tools available to assist in this research. He has worked at developing and refining outcome measurement tools for use in clinical trials and in outcome studies. He has developed innovative methodologies for the study of new therapies (e.g., the randomized placebo phase design) and refined and tested powerful existing methods (e.g., Bayesian meta-analysis of n-of-1 randomized trials).
Dr. Feldman has made contributions to the understanding of the prognosis and treatment of juvenile dermatomyositis, the cost-effective prevention of arthropathy in severe hemophilia, the course and outcome of systemic onset juvenile idiopathic arthritis and juvenile SLE, and the role of fitness, exercise and sleep in childhood chronic diseases, including arthritis and fibromyalgia.
By its nature, Dr. Feldman's research is collaborative. He is a member of the Pediatric Rheumatology Collaborative Study Group, the Canadian Alliance of Pediatric Rheumatology Investigators, the International Myositis Assessment Criteria and Clinical Studies Group and other collaborative organizations. He is one of the founding members of the Childhood Arthritis and Rheumatology Research Alliance (CARRA) and was the head of its protocol evaluation subcommittee and chair of its juvenile dermatomyositis subcommittee.
"This recognition is really quite an honor, and it's wonderful to know that the work I have been part of has been seen to be relevant. The real work, though, was done by all of my wonderful colleagues and the talented trainees and the supportive clinical staff that I work with—so it's not really me that won the award as far as I'm concerned," Dr. Feldman says. "It's also, to me, a real credit to the ACR membership that they support the work that pediatric rheumatologists have been doing, since we're such a small part of the College."
Distinguished Basic/Translational Investigator Award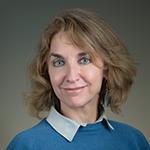 Mariana J. Kaplan, MD, senior investigator, chief of the Systemic Autoimmunity Branch and deputy scientific director at the National Institute of Arthritis and Musculoskeletal and Skin Diseases (NIAMS), National Institutes of Health, Bethesda, Md., is the recipient of this year's Distinguished Basic/Translational Investigator Award for outstanding contributions to the field of rheumatology.
She obtained her medical degree from the National Autonomous University of Mexico and her internal medicine residency from the National Institute of Medical Sciences and Nutrition, Mexico City, and completed her rheumatology fellowship and postdoctoral training at the University of Michigan, Ann Arbor, where she spent many years as a faculty member before moving to NIAMS in 2013. She was born in Chile and grew up in Argentina and Mexico prior to moving to the U.S. for rheumatology fellowship.
Dr. Kaplan's research has focused on identifying mechanisms of immune dysregulation, organ damage and premature vascular disease in such systemic autoimmune diseases as SLE and RA. Over the past decade, her research has focused on identifying neutrophil dysregulation, and the role of neutrophil subsets and neutrophil extracellular traps in the initiation and perpetuation of systemic autoimmune disorders, including SLE and RA, as well as the organ damage associated with neutrophil dysregulation. She also identified a crucial role for type I interferons in the development of vasculopathy and premature vascular damage in lupus, as well as crucial roles for mitochondrial dysfunction in myeloid cells and SLE pathogenesis.
She also has an interest in identifying novel therapeutic targets that may prevent premature vascular damage in systemic autoimmunity and has led clinical trials to identify mechanisms that reduce blood vessel dysfunction and mitigate organ damage in chronic inflammatory disorders.
Dr. Kaplan has served in numerous roles at the ACR, Rheumatology Research Foundation, the American Association of Immunologists, the Lupus Foundation of America and the Lupus Research Alliance. She was inducted to the American Society for Clinical Investigation and the Association of American Physicians, where she currently serves as council member, and received the Henry Kunkel Early Career Investigator Award and the Edmund L. Dubois, MD, Memorial Lectureship, both from the ACR. Dr. Kaplan received the 2015 Evelyn V. Hess Award from the Lupus Foundation of America in recognition of her significant contributions to lupus research, diagnosis and treatment. In 2016, she received the Charles L. Christian Award for significant impact on the understanding of lupus. Dr. Kaplan was elected to the National Academy of Medicine in 2021.
Dr. Kaplan serves on the editorial board of the Journal of Clinical Investigation and is deputy editor of Arthritis & Rheumatology.
"As a translational researcher focused on understanding the mechanisms that lead to the development of systemic autoimmunity and its associated organ damage, I am very honored to receive this award and for the recognition of my research contributions to the field," says Dr. Kaplan. "The best reward will be that my research can have a positive impact on the lives of patients affected by lupus and other systemic autoimmune diseases."
Paulding Phelps Award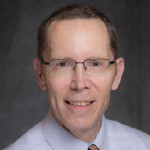 Richard K. Vehe, MD, who served as professor, Department of Pediatrics, Division of Rheumatology, University of Minnesota (UM), Minneapolis, until his retirement this year, is the recipient of this year's Paulding Phelps Award, awarded to a clinical rheumatologist for outstanding service to patients, community and the practice of medicine.
Dr. Vehe completed an MD/MA program at Washington University in St. Louis, residency and chief residency in pediatrics at UM and fellowship in pediatric rheumatology at the University of Washington, Children's Hospital and Medical Center and Virginia Mason Research Center. He returned to the University of Minnesota in 1993.
Dr. Vehe's primary focus was on development, with leadership roles in clinical service, research, education and professional and public service.
Starting in 1993, he led the restructuring of the Arthritis Clinic at Gillette Children's Hospital, a UM teaching affiliate. The program became a Center for Excellence and developed an educational video that received a National Award of Excellence from the Arthritis Foundation's (AF) American Juvenile Arthritis Organization.
In 1995, supported by a UM hospital grant, Dr. Vehe piloted a program at the university that coordinated comprehensive care regionally for children with rheumatic diseases. Its success led to the establishment in 1997 of the Division of Rheumatology in the Department of Pediatrics. Under his leadership through 2020, the division successfully integrated research (clinical, therapeutic, translational and quality improvement) into its standard workflow. Collaborations with the Pediatric Rheumatology Collaborative Study Group, CARRA, Pediatric Rheumatology Care and Outcomes Improvement Network, and many other investigators were foundational to its research success.
From 1993 to 2020, Dr. Vehe coordinated educational activities for the pediatrics and internal medicine/pediatrics residents, regularly taught residents and fellows in other medical and dental school programs and did outreach visits for medical students in UM's rural program. In 2009, Dr. Vehe and his colleague Dr. Bryce A. Binstadt finalized philanthropic funding for a fellowship. With Dr. Vehe as the primary mentor initially and Dr. Binstadt as the fellowship director, a remarkable cadre of fellows has graduated, with each clinically and academically successful. Dr. Vehe has won Department of Pediatrics awards for teaching and mentoring, and his growing team received the Outstanding Division Educator Award in 2018.
Dr. Vehe has served on the ACR's Special Committee for Pediatrics, AMIGO program, Annual Scientific Meetings and the Rheumatology Research Foundation's Visiting Professorship program, first as a recipient and later as a reviewer. For over 20 years, he served on the American Board of Pediatrics, initially as a member and then chair of the Subboard for Pediatric Rheumatology, and later developed content for Maintenance of Certification. For the AF, he supported patient, parent and professional educational activities, patient camps and medical publications. He received a regional AF Award of Excellence in 2007 and the national Earl Brewer Award for Physician Leadership in 2019.
"It was such a wonderful surprise to hear of this honor," Dr. Vehe says. "I appreciate the tremendous contributions of so many people who helped us aim to become an asset to our region."
Henry Kunkel Early Career Investigator Awards
The Henry Kunkel Early Career Investigator Award is given to physician-scientists who are within 12 years post-rheumatology certifying examination eligibility and who have made outstanding and promising independent contributions to basic, translational or clinical research in the field of rheumatology. This year's recipients are Seoyoung C. Kim, MD, ScD, MSCE; Amanda E. Nelson, MD, MSCR; and Jose U. Scher, MD.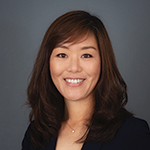 Seoyoung C. Kim, MD, ScD, MSCE, serves as associate professor of medicine at Brigham and Women's Hospital (BWH)/Harvard Medical School, instructor in epidemiology at Harvard T.H. Chan School of Public Health and director of the Program in Rheumatologic, Immunologic and Musculoskeletal Pharmacoepidemiology in the Division of Pharmacoepidemiology at BWH.
Dr. Kim attended Hanyang University College of Medicine, Seoul, completed a post-doctoral research fellowship at the University of Pennsylvania and trained in internal medicine at the State University of New York at Buffalo before returning to Penn for her rheumatology fellowship. She pursued the Master of Science in Clinical Epidemiology degree at Penn and received a doctoral degree in epidemiology at Harvard T.H. Chan School of Public Health.
Dr. Kim's work focuses on generating rigorous real-world evidence on the comparative effectiveness and safety of medications used for RA, psoriatic arthritis, OA, gout and osteoporosis. She has authored more than 180 scientific papers in peer-reviewed journals. She also published several head-to-head comparative safety studies of biologic and targeted-synthetic disease-modifying anti-rheumatic drugs (DMARDs) for RA and received the NIH/NIAMS K24-Midcareer Investigator award this year to further examine the effectiveness and safety of newer RA treatments and identify important predictors of safety events associated with these drugs.
Dr. Kim is a past associate editor for Arthritis Care & Research and has served on several ACR committees and subcommittees. She reviews grants for the Rheumatology Research Foundation Innovative Research Award Health Service Study section and the NIH Health Services Quality and Effectiveness section, serves on the U.S. Food & Drug Administration Arthritis Advisory Committee and chairs the Biologics and Biosimilars Special Interest Group at the International Society for Pharmacoepidemiology.
"I feel truly honored and grateful to receive the Henry Kunkel Young Investigator Award. This award means so much to me," says Dr. Kim. "I vividly remember the first time I read about this award: it was during my second year of fellowship at Penn in 2007. The recipient was Dr. Dan Solomon, who a few years later I had the privilege to work with closely. At that time, I was beginning to dream big about becoming an independent clinical researcher in the field of rheumatology. After reading Dan's bio and about the award, I felt more strongly about pursuing an academic career as a clinical researcher. Luckily I was able to get formal training in clinical epidemiology during my rheumatology fellowship at Penn and fell in love with drug safety research during the coursework for the master's degree program.
"Since then, I have been enjoying studying the safety of many different medications that we use in rheumatology using real-world data. With the rising number of treatment options for rheumatic diseases, it has been an exciting and rewarding journey. I hope to continue generating important real-world evidence related to the safety of drugs that we use for rheumatology patients. It is my earnest hope that my work will help both rheumatologists and patients discuss pros and cons of different treatments and make the most appropriate treatment decision," she concludes.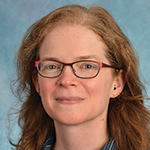 Amanda E. Nelson, MD, MSCR, is a recipient of this year's Henry Kunkel Early Career Investigator award. She is associate professor of medicine, Thurston Arthritis Research Center, Division of Rheumatology, Allergy, and Immunology at University of North Carolina at Chapel Hill (UNC), as well as founding director of the UNC Rheumatology Musculoskeletal Ultrasound Clinic and director of the Phenotyping and Precision Medicine Resource Core of the UNC Core Center for Clinical Research.
Dr. Nelson received her medical degree from Vanderbilt University School of Medicine, Nashville, Tenn., and completed her rheumatology fellowship at UNC before joining the faculty there. She also holds a Master of Science in Clinical Research from UNC Gillings School of Global Public Health.
The focus of Dr. Nelson's research is the epidemiology of OA, including aspects of imaging, risk factors, biomarkers and phenotyping. She has had a productive research career to date, with more than 70 peer-reviewed publications, 14 book chapters and several grants as principal investigator (PI), including several from NIAMS and Career Development and Innovative Research Awards from the Rheumatology Research Foundation. She has given more than 20 invited presentations and has mentored more than 20 trainees at various levels, including several Foundation-funded medical students and an ACR Marshall J. Schiff Memorial Fellow Research awardee. She is a dedicated peer reviewer for journals and annual meetings, and frequent study section member for the NIH and various foundations.
Since 2017 Dr. Nelson has been co-PI, with Yvonne Golightly, PT, MS, PhD, of the Johnston County Osteoarthritis Project, a 30-year population-based cohort, as well as its new enrollment phase, the Johnston County Health Study. These cohorts have provided essential and unique data around the epidemiology of OA in diverse populations.
Dr. Nelson has been active in the Osteoarthritis Research Society International (OARSI) and the ACR. She is a three-time recipient of the OARSI Young Investigator Award, was a founding member of the OARSI Young Investigator Subcommittee, and is currently on the Nominating Committee. She was recognized with the ACR Distinguished Fellow Award and has served on the ACR's Early Career Investigator Subcommittee. She currently chairs the Examination Subcommittee of the ACR Musculoskeletal Ultrasound Certification Oversight Committee and is the ACR representative and medical advisor to the Osteoarthritis Action Alliance.
"I am thrilled and honored to receive this prestigious award. I enjoy my work and hope that it will have a positive impact on the millions of people with osteoarthritis," says Dr. Nelson. "I have benefited from excellent mentorship over the years, particularly from Dr. Joanne Jordan, emeritus professor of medicine at the University of North Carolina, who remains a source of inspiration and encouragement. I would also like to thank Drs. Leigh Callahan and Beth Jonas for their steadfast support, Drs. Virginia Kraus and Marc Hochberg for their letters and the ACR leadership for this distinction."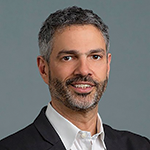 Jose U. Scher, MD, a recipient of the Henry Kunkel Early Career Investigator award, is associate professor of medicine at New York University (NYU) Grossman School of Medicine and director of the NYU Langone Psoriatic Arthritis Center (NYU PAC) and Microbiome Center for Rheumatology and Autoimmunity (MiCRA).
"This award has a profound meaning to me at multiple levels," Dr. Scher says. "Henry Kunkel is considered one of the fathers of clinical immunology, which is the discipline I was first trained for in my native Argentina. Dr. Kunkel contributed very significantly to our understanding of how immunological mechanisms are major underlying factors in lupus and RA. His discoveries laid the scientific groundwork for how we conceive the pathogenesis and therapeutics of these and related disorders.
"Like him, I was also clinically trained at Bellevue Hospital, the first public hospital in the nation and where many physician-scientists learned medicine in all its complex dimensions, a place in which caring for the underserved and understanding pathophysiology go hand in hand," he adds.
Dr. Scher graduated from Maimonides University, Buenos Aires, where he completed his clinical immunology residency. Moving to New York, he trained in internal medicine, followed by a rheumatology fellowship at NYU. After serving as chief fellow, he joined the laboratory of Dan R. Littman, MD, PhD, as a translational fellow.
MiCRA, directed by Dr. Scher since its inception in 2009, has supported microbiome studies in inflammatory arthritis. Among its contributions to the field is the discovery of an association between new-onset RA and an intestinal commensal, as well as the observation that the gut microbiome can metabolize methotrexate and predict drug response in RA. This work has expanded into the study of psoriatic arthritis and spondylarthritis pathogenesis and pharmacomicrobiomics.
In 2014, Dr. Scher and his collaborators established the NYU PAC, one of the world's largest clinical and translational research hubs for psoriatic disease studies. The center cares for over 1,300 patients and collaborates extensively with researchers, with studies ranging from novel animal models to human immunology and preventive/interventional clinical trials in psoriatic disease.
Dr. Scher has served on several ACR committees, including as chair of Abstract Review in PsA/SpA for the annual meeting, and on the Global Strategy Task Force and the Global Engagement Special Committee. He has authored book chapters, more than 100 studies and has received multiple grants from numerous foundations.
A past member of the FDA's Arthritis Advisory Committee, Dr. Scher serves as vice chair of the National Psoriasis Foundation's Scientific Advisory Committee and is a standing member of the NIH Arthritis, Connective Tissue and Skin Study Section.
"I'm convinced that the Kunkel award represents the fundamentals behind every meaningful journey in academic rheumatology, the inherently beautiful and unique experience of learning from our mentors and teachers on how to apply the principles of immunology and inflammation to clinical medicine, while concomitantly passing our knowledge and thinking to the next generation," says Dr. Scher.
"Ultimately it is all about legacy," he notes. "And now that it is my turn to carry the torch, I just hope I can instill Dr. Kunkel's values into Julia Manasson, Rebecca Haberman, Rochelle Castillo, Rebecca Blank and the—hopefully—many others that, if I'm fortunate enough, will be seeking training, guidance and advice from me."
Distinguished Fellowship Program Director Award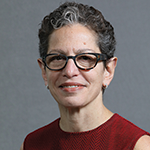 The Distinguished Fellowship Program Director Award is awarded to a current or former rheumatology program director who has made outstanding contributions in the mentoring and training of future rheumatologists; this year's recipient is Anne R. Bass, MD, professor of clinical medicine at Weill Cornell Medicine/Hospital for Special Surgery (HSS) in New York City.
Dr. Bass is a practicing rheumatologist at HSS, New York-Presbyterian Hospital (Cornell) and Memorial Sloan Kettering Cancer Center and was Rheumatology Fellowship Program Director at HSS/New York-Presbyterian Hospital until 2021. She co-directs a large checkpoint inhibitor-associated arthritis registry at HSS and leads a multidisciplinary team doing translational studies in this cohort.
"Having stepped down as program director in January of this year after 12 years on the job, receiving the ACR Distinguished Fellowship Program Director award was a wonderful coda to that chapter of my professional life," says Dr. Bass.
Dr. Bass attended medical school at Columbia College of Physicians and Surgeons and remained at Columbia for residency. She did her rheumatology fellowship at New York University/Hospital for Joint Diseases, where she worked in Robert Winchester's lab studying Lyme arthritis. Dr. Bass spent the next 10 years in academic practice, first in New Haven, Conn., and then in New York City.
Itching for a more academic environment than she had in private practice, she moved to HSS in 2000 where she became the associate program director in 2004 and program director in 2008. Dr. Bass found the annual ACR Program Directors' meeting to be a great source of pleasure, professional friendships and a path to volunteering at the ACR, American College of Physicians and American Board of Internal Medicine. Highlights have been serving as a member, and later chair, of the Committee on Rheumatology Training and Workforce Issues, and currently serving on the ACR Board of Directors. Dr. Bass is also a member of the ACR COVID-19 Vaccine Clinical Guidance Task Force.
HSS was also a rich environment for professional growth and Dr. Bass was able to return to research activities there, which she left behind after fellowship. Her studies have focused on thrombotic complications of orthopedic surgery, racial disparities in arthroplasty outcomes and, in the last several years, the study of rheumatic complications of immune checkpoint inhibitors that are used to treat cancer.
"I've always thought of myself as Merlin in The Once and Future King, living life backward, practice to teaching to research," she says. As program director, Dr. Bass worked hard to provide infrastructure for fellows interested in both research and clinical medicine, to smooth their way to successful careers.
"In addition to the pleasure of shepherding scores of talented young rheumatologists through their training, being a program director was my entrée into volunteering at the ACR. I am grateful for the friendships and professional development I received through the yearly program director conference and especially grateful to be honored by the ACR in return," Dr. Bass says.
Excellence in Investigative Mentoring Award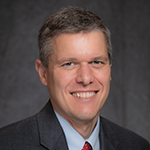 Bryce A. Binstadt, MD, PhD, associate professor of pediatrics and fellowship program director at the University of Minnesota, Minneapolis, received this year's Excellence in Investigative Mentoring Award, which honors an active ACR/ARP member for their contributions to the rheumatology profession through outstanding and ongoing mentoring.
"I am delighted and surprised to receive the Excellence in Investigative Mentoring Award!" Dr. Binstadt says. "Mentoring students, residents, fellows and early-career faculty is one of the most rewarding aspects of my career. Similar to the joy of caring for young patients, I love being able to help and guide trainees as they grow and progress along their career paths in medicine and science. Most importantly, mentoring is a two-way street—I am indebted to my mentees for all they have taught me and am excited about the fascinating puzzles and challenges we continue to face together."
Dr. Binstadt obtained his MD and PhD degrees from Mayo Clinic Medical School, Rochester, Minn., receiving his PhD in immunology in the laboratory of the late Paul J. Leibson, MD. He completed residency training in general pediatrics in the Boston Combined Residency Program (Boston Children's Hospital and Boston Medical Center), followed by a pediatric rheumatology fellowship at Boston Children's Hospital along with postdoctoral research training with Diane Mathis, PhD, and Christophe Benoist, MD, PhD, at the Joslin Diabetes Center.
In 2007, Dr. Binstadt became an assistant professor of pediatrics at the University of Minnesota, joining Dr. Richard K. Vehe in the Division of Rheumatology. In 2009, they founded the Pediatric Rheumatology Fellowship Program; Dr. Binstadt has served as program director since its inception, helping train nine pediatric rheumatology fellows. In 2020, he became director of the Division of Rheumatology, Allergy & Immunology.
Dr. Binstadt's research group at the University of Minnesota's Center for Immunology studies the pathogenesis of cardiovascular inflammation in rheumatic diseases in addition to fundamental mechanisms of immune tolerance and autoimmunity. He has mentored numerous students and post-doctoral fellows. A passionate advocate for physician scientist training, Dr. Binstadt is an associate director of the University of Minnesota's Medical Scientist Training Program (MSTP, MD/PhD) and the founding director of the Pediatric Physician Scientist Training Program. He has received numerous departmental teaching awards, was selected by University of Minnesota medical students for membership in the Alpha Omega Alpha Honor Medical Society and, in 2016, was named a Distinguished University Teaching Professor.
Dr. Binstadt has served the Rheumatology Research Foundation in many roles, including on study sections, as a member of the Core Portfolio Review Panel, chair of the Selection Committee for the Pediatric Visiting Professorship Program, as a member and chair of the Scientific Advisory Council and as a member of the Foundation's Executive Committee and Board of Directors. He is currently an associate editor of Arthritis & Rheumatology.
He has served on the ACR's Committee on Research, the ACR/Vasculitis Foundation Guidelines Development Committee for Kawasaki Disease and the Pediatric Rheumatology Symposium Planning Committee, which he will chair in 2023. He has mentored several pediatric rheumatology fellows at other institutions through the ACR/CARRA Mentoring Interest Group for Pediatrics.
"I am thrilled to receive this award and grateful to the trainees who nominated me," says Dr. Binstadt.
Distinguished International Rheumatology Professional Award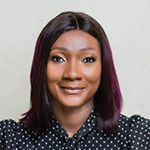 This year, Ida Dzifa Dey, FWACP, FGCP, MSc, SCE(RCP), senior lecturer at University of Ghana Medical School and head of the Rheumatology Unit at Korle-bu Teaching Hospital, received the Distinguished International Rheumatology Professional Award. Introduced in 2021, the award is given to a rheumatologist or rheumatology health professional outside of the U.S. and Canada for exceptional contributions in public service and advocacy to the global rheumatology community.
A graduate of the University of Ghana Medical School, Dr. Dey completed her rheumatology and clinical research training at University College London Hospitals and received a Masters in Rheumatology from King's College London. She was a research fellow of the Cardiovascular Research Training Institute, a New York University/National Institutes of Health program, and is pursuing a Masters in Medical Education.
Dr. Dey has been involved in the training and mentoring of more than 200 residents in internal medicine and rheumatology in Ghana, West Africa and Rwanda, and currently serves as the examinations officer of the University of Ghana Medical School.
Dr. Dey's research portfolio includes projects that delve into the epidemiology and management of autoimmune rheumatic diseases, particularly SLE, identifying risk factors and outcomes in these groups of patients focusing on their cognitive function and cardiovascular risks. One focus area has been on preventive measures that may lead to early disease recognition to improve outcome.
Her passion to find innovative ways given the resource-poor environment to improve patient outcomes resulted in establishing the Rheumatology Initiative, tRi, in 2012, a nonprofit organization dedicated to providing education, advocacy and research into autoimmune rheumatic conditions.
Dr. Dey has been dedicated to developing rheumatology in Ghana and across Africa, setting up the first clinic in 2009 and serving as the president elect of the African League of Associations for Rheumatology. She has been recognized in Ghana as an MTN Hero of Change 2018, and her achievements were recognized by the Royal College of Physicians, London, for International Women's Day.
"The care for people with rheumatic conditions has been hampered in Africa by the belief that these conditions are rare and the lack of knowledge by the general public and health practitioners about these conditions and their effects, which means there is a dearth of research and data to inform significant healthcare allocation. This results in a low to nonexistent quality of care at all levels of health systems," Dr. Dey says. "This has been my passion, to help reduce this gap in knowledge and care by advocating with every little means I can.
"I seek to provide service to our patients and grow the field of rheumatology to be a recognized entity in Africa by building on what has been done by those who came before in innovative ways," she adds. "I hope with this award the spotlight will shine on Africa and areas of the world where there are health disparities that affect access to care for rheumatic diseases and open avenues for resources to do more for our patients, so they know they are not left behind.
"Thank you to my family, selfless volunteers, teachers and mentors who have helped and continue to guide me along the way," Dr. Dey concludes.
Innovation in Clinical Care Award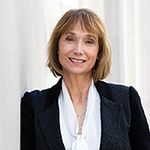 Madelaine "Mattie" Feldman, MD, clinical assistant professor of medicine at Tulane Medical School, New Orleans, and a rheumatologist with The Rheumatology Group, New Orleans, is this year's recipient of the Innovation in Clinical Care Award. Introduced in 2021, it is given to a community rheumatologist who has significantly advanced the practice of rheumatology through novel clinical initiatives.
A native New Orleanian, Dr. Feldman has been in rheuma­tology private practice for 30 years. She attended Tulane University School of Medicine, where she also completed her residency in internal medicine and rheumatology fellowship.
Dr. Feldman began her journey into advocacy in 2005 when she founded the Rheuma­tology Alliance of Louisiana (RAL) as a 501(c)(3) with the help of a grant from the Coalition of State Rheumatology Organizations (CSRO). That year she lost both of her offices to Hurricane Katrina but succeeded in her determination to establish RAL. As a member of the CSRO Board of Directors she became passionate about pharmacy benefit managers and the role formulary construction plays in patient access to medication and drug pricing.
She is now in her fourth year as president of the CSRO and immediate past chair of the Alliance for Safe Biologic Medicines, which afforded her the opportunity to speak before the World Health Organization in Geneva. In her first year of presidency of CSRO she was excited to see the joint efforts of the ACR and CSRO and other organizations create the Alliance for Transparent and Affordable Prescriptions.
Dr. Feldman is grateful for the time she spent on the ACR's Insurance Subcommittee where she learned about many health insurance policies that create obstacles to care for rheumatology patients. She has written and lectured extensively on the drug supply channel to patient groups, physician organizations, regulators and legislators, concentrating on formulary construction, PBMs, utilization management tools, patient access to care and drug pricing.
She has been on numerous panels and has testified before many state legislatures on utilization management tool legislation and drug pricing, as well as testifying before the House Energy and Commerce Health subcommittee. As president of CSRO, she writes an advocacy column for Rheumatology News and is a contributor to Healio Rheumatology.
Dr. Feldman received the Distinguished Service Award for Tulane Medical School, was named one of the Top Women in New Orleans by City Business in 2017 and is the former radio talk show host of Driving with Dr. Mattie.
"When I heard that I had won the ACR Innovation in Clinical Care Award, I was extremely honored, surprised and elated. To be given such high recognition from our esteemed College is truly an honor," Dr. Feldman says. "Surprised, because I honestly didn't realize that what I've been doing has been noticed by such a broad group of my peers and elated that advocacy in patient care is being recognized as part of the entire spectrum of clinical care for our patients.
"I want to thank the ACR for recognizing me as well as all advocates out there working to improve and maintain access to excellence in rheumatologic care. I would be remiss if I didn't thank Drs. Mike Schweitz and Greg Schimizzi, whom I consider my first mentors in advocacy for our specialty," she adds.
ACR Distinguished Fellows
Each year, the ACR honors up to 10 clinical and research fellows who have performed meritoriously. Meet this year's Distinguished Fellows, who are bridging the gap between research and patient care.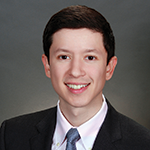 Alfredo Aguirre, MD
Clinical Fellow, Division of Rheumatology, University of California, San Francisco
"Receiving this recognition is a great honor, and truly a testament to all who have supported me thus far in my career, in particular the patients and mentors I have come across during fellowship." —Dr. Aguirre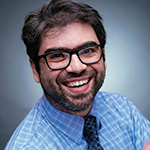 Sokratis Apostolidis, MD
Rheumatology Fellow, University of Pennsylvania, Philadelphia
"This is certainly a great honor. I have followed the ACR meetings ever since I became interested in autoimmunity and rheumatology during medical school. Now, at the final destination of my training, this award offers an important validation of my previous efforts and positive encouragement to continue caring and performing science for the benefit of our rheumatologic patients." —Dr. Apostolidis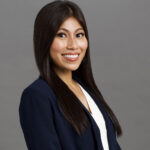 Rochelle L. Castillo, MD, MS
Postdoctoral Fellow, Division of Rheumatology, New York University Grossman School of Medicine, New York City

"I consider this recognition as both a tremendous honor and a clear affirmation. I am deeply grateful and humbled to be acknowledged for my efforts, which are a direct product of the steadfast support, generosity and guidance I received from a host of truly amazing individuals who I have been privileged to come across at each stage of my training—the dermatology and rheumatology attendings at the Philippine General Hospital; Dr. William Traverse, Dr. Santhanam Lakshminarayanan, Dr. Ranadeep Mandhadi, Dr. Rebecca Andrews, Dr. Saira Cherian and Dr. Susan Levine at the University of Connecticut; Dr. Jemima Albayda at the Johns Hopkins Myositis Center; and Dr. Jose Scher, Dr. Shruti Naik, Dr. Jill Buyon, Dr. Alisa Femia, Dr. Andrea Neimann, Dr. Rebecca Haberman and Dr. Michael Pillinger at New York University, to name a few, as well as my family, friends, colleagues and collaborators. At the same time, this recognition has made me even more driven and compelled to continue striving as a clinician-investigator to make meaningful contributions to the advancement of knowledge in rheumatology that will hopefully translate to palpable improvements in the outcomes of our patients." —Dr. Castillo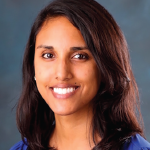 Nilasha Ghosh, MD, MS
Assistant Professor/Attending Rheumatologist, Hospital for Special Surgery/Weill Cornell Medical College, Department of Medicine, Division of Rheumatology, New York City

"I am honored and thrilled to have been named as one of the ACR Distinguished Fellows. Besides being recognized for the work that I put in during my training, I am happy to be representing my fellowship program and the mentors that have supported me throughout. The fact that people care about you and are invested in your future is a wonderful feeling, and I hope to be able to pass that along one day." —Dr. Ghosh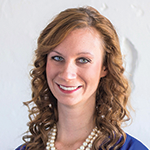 Lesley Jackson, MD
Postdoctoral Research Fellow, Division of Clinical Immunology and Rheumatology, University of Alabama at Birmingham

"I want to thank the ACR very much for this award. I am incredibly honored to be among this amazing group of fellows recognized as an ACR Distinguished Fellow. I value the work I do and strive to positively impact my patients and community every day. Thinking back, I remember as a first-year fellow contemplating pursuing a research track, and was inspired by the passion and energy of my mentors, Dr. Ken Saag and Dr. Maria Danila, when they discussed their research that would improve the care of rheumatology patients.

"To be recognized for this award is very special to me. Writing this, it allows me to reflect on how many of my mentors, family and colleagues have supported me and continue to invest in my success, and to them I owe eternal gratitude. I want to thank them and honor those that have given me a hand up. I'm eager to continue learning new skills in clinical research, patient care, advocacy and education." —Dr. Jackson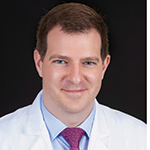 Maximilian F. Konig, MD
Instructor of Medicine, Division of Rheumatology; Ludwig Center for Cancer Genetics and Therapeutics, The Johns Hopkins University School of Medicine, Baltimore
"To be recognized with the ACR Distinguished Fellow Award is a tremendous honor. It is also a reflection of the untiring support by an incredible group of mentors in rheumatology and oncology who have allowed me to grow as a physician and scientist and enabled me to pursue my goal of developing precision immunotherapies for rheumatic diseases. It has been a privilege to work with the ACR over the past three years, and I'm looking forward to many more to come." —Dr. Konig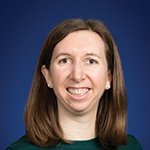 Jacqueline Madison, MD
Clinical Assistant Professor, Rheumatology and Pediatric Rheumatology, University of Michigan Medical School, Ann Arbor
"I am so honored to be recognized as an ACR Distinguished Fellow. This award signifies the importance of hard work in research, clinical care and medical education. Being recognized makes me proud of the research I have been doing with the Knight Lab in Antiphospholipid Syndrome, the rare pediatric APS, and APS-like thromboinflammatory effects of COVID-19. This honor inspires me to continue to pursue research opportunities to tackle the many unresolved questions in rheumatology. Earning this recognition as a Med-Peds Rheumatology Fellow also highlights the importance of providing excellent clinical care with continuity across the age spectrum. A combined fellowship takes commitment and dedication, and it is humbling for my efforts, and hence also those of my mentors and family, to be recognized." —Dr. Madison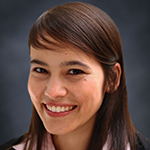 Alisa A. Mueller, MD, PhD
Rheumatology Fellow, Division of Rheumatology, Inflammation, and Immunity, Brigham and Women's Hospital, Boston
"It is an incredible honor to receive the ACR Distinguished Fellow Award. While the distinction is given to the individual, I believe this award is truly a testament to the outstanding fellowship programs that have guided us through our training. The valuable mentorship that I have received at Brigham and Women's Hospital and more broadly have provided me with the opportunity to explore a variety of scientific and educational pursuits during my training. As a physician-scientist, I hope to utilize my experience in fibroblast biology, autoimmunity and regenerative medicine to better elucidate mechanisms regulating stromal cell biology in inflammation and to help develop a new generation of therapeutics targeting these stromal populations.
"The ACR Distinguished Fellow Award not only recognizes the fellows' accomplishments during their training, but also acknowledges their potential to shape clinical care and research in the years to come. I am sincerely grateful for this generous acknowledgement and hope to continue to give back to the rheumatology community with my research, teaching, mentorship and volunteer work." —Dr. Mueller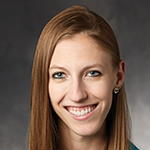 Naomi J. Patel, MD
Instructor in Medicine, Harvard Medical School; Graduate Assistant, Massachusetts General Hospital, Division of Rheumatology, Allergy and Immunology, Boston
"I am honored to be among the recipients of the ACR Distinguished Fellow Award this year. There are so many people whose work is so critical to our understanding of the diseases we treat, medications we use and the way in which we practice and who have done so much to advance the field of rheumatology. Glucocorticoids are effective and useful medications, but their side effects are concerning for both patients and providers. I hope that by quantifying and comparing glucocorticoid toxicity across different treatment regimens, we can work to minimize toxicity and improve quality of life for patients. I'm very grateful for the excellent mentors I've had over the years who have helped shape my path in both clinical medicine and clinical research. I hope to continue to put patients and patient-reported outcomes at the forefront of my work, encourage more people to choose rheumatology as a field, and serve as a resource in any way possible for those who do." —Dr. Patel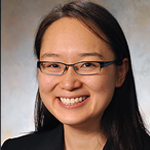 Roseanne F. Zhao, MD, PhD
Instructor in Medicine, Postdoctoral Research Fellow, Division of Rheumatology, Washington University, St Louis
"I am honored to be a Distinguished Fellow Award recipient this year. This recognition is significant to me as a tribute to my mentors, whose invaluable teaching and guidance over the years have shaped and continue to shape my development and growth as a physician and a scientist. I also would like to acknowledge my colleagues who share the common goal of achieving scientific and clinical advancements and progress together, and I want to share this honor with them." —Dr. Zhao
---
Patrice Fusillo is a writer and editor based in Oakland, Calif.