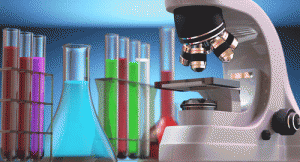 Rheumatologists can block pathways and manipulate the immune system in ways rarely imagined 30 years ago. But those advancements also raise serious concerns for immunocompromised patients, according to Nicolas Issa, MD, an infectious disease specialist at Brigham and Women's Hospital and the Dana-Farber Cancer Institute in Boston.
You Might Also Like
Also By This Author
One area of specific concern is the herpes zoster virus. "We need better and safer vaccines that are effective in preventing zoster reactivation and can be administered safely in this population," says Dr. Issa, an assistant professor of medicine at Harvard Medical School whose clinical trials include evaluating new candidate vaccines to prevent infections in immunocompromised patients.
ADVERTISEMENT
SCROLL TO CONTINUE
Recently, he talked to The Rheumatologist about the subject:
Question: Why is zoster prevention and vaccination such a hot topic for rheumatologists?
Answer: Advances in science, especially the advent of new drugs that manipulate the immune system response and the increased use of biologics, have ushered in an era of excitement … but at the same time, we continue to map this new territory with still-unknown, downstream effects of these new drugs—in terms of potential infectious and non-infectious complications. Latent infections, such as zoster, can reactivate with the use some of these biologics, with [the] potential occurrence of serious complications.
ADVERTISEMENT
SCROLL TO CONTINUE
Different strategies can be employed to prevent zoster reactivation. Vaccination is one strategy that could be employed, but [there is] concern about the safety of the currently available zoster vaccine [because] it is a live virus vaccine.
Q: What is the clinicians' biggest challenge?
A: Zoster reactivation can be a very serious [complication of treatment]. Prevention is key. However, there is no universal, safe and effective approach to prevention. Prophylactic anti-virals to prevent zoster can be one strategy, but how [we] identify those patients who are at the highest risk and how long [we should] give prophylactic anti-virals remain challenging. There are also side effects, compliance issues, cost and risk of breakthrough resistance associated with this approach. Prevention using immunization is a better approach, but the currently approved vaccine is a live virus vaccine that is contraindicated in the setting of immunosuppression.
Q: Are new preventive treatments in the pipeline?
A: A new subunit, adjuvanted zoster vaccine, which is not a live virus vaccine and, thus, incapable of replicating in the immunocompromised host, is currently in Phase 3 trials in three different subpopulations: autologous stem cell transplant recipients, kidney transplant recipients and patients with HIV.
ADVERTISEMENT
SCROLL TO CONTINUE
In a Phase 2 trial, in autologous stem cell transplant recipients, the vaccine was shown to be both immunogenic and safe, even when given shortly after transplant—within two months. A Phase 3 trial in the same population to evaluate vaccine efficacy is complete, and patients are in follow-up.