S. Louis Bridges Jr., MD, PhD, Moves to New York
You Might Also Like
Explore This Issue
October 2020
Also By This Author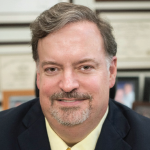 S. Louis Bridges Jr., MD, PhD, became the new physician in chief and chair of the Department of Medicine, Hospital for Special Surgery (HSS), New York, on Sept. 1. He will also serve as the chief of rheumatology at Weill Cornell College of Medicine. Prior to his move, he was on faculty in the University of Alabama at Birmingham Division of Clinical Immunology and Rheumatology for 29 years, serving as division director beginning in 2009. Dr. Bridges is very excited and feels "honored and privileged" to have been offered this high-profile position.
ADVERTISEMENT
SCROLL TO CONTINUE
Founded in 1863, HSS "has a tremendous legacy of collaboration between orthopedics and rheumatology," he notes. It has been ranked No. 1 in orthopedics and No. 4 in rheumatology by U.S. News and World Report. The Department of Medicine at HSS is structured differently from traditional academic settings, according to Dr. Bridges, encompassing adult and pediatric rheumatology, perioperative medicine (rheumatologists, internists and hospitalists), endocrinology (focused largely on bone health, bone healing and metabolic bone disease) and infectious diseases.
Dr. Bridges takes pride in the HSS response to the coronavirus crisis earlier this year in New York City. Canceling almost all elective procedures, the institution pivoted to furnish beds for more than 185 COVID patients and moved most rheumatology visits to telehealth. Going forward, Dr. Bridges will focus on building clinical and translational research; strengthening mentoring for junior faculty; and sustaining efforts to improve diversity, equity and inclusiveness.
ADVERTISEMENT
SCROLL TO CONTINUE
"Given our country's history of structural racism, I want to help generate leaders among under-represented minorities, and create a welcoming, supporting and fair environment for all our faculty, trainees and staff," he says.
Of note, Dr. Bridges is also president of the Rheumatology Research Foundation and a member of the ACR's executive committee.
Kenneth Saag, MD, Named Director of UAB Division of Clinical Immunology & Rheumatology
ADVERTISEMENT
SCROLL TO CONTINUE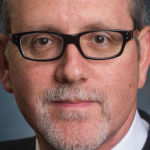 On July 1, Kenneth Saag, MD, the Jane Knight Lowe Professor of Medicine, became the new director of the Division of Clinical Immunology and Rheumatology at the University of Alabama at Birmingham (UAB). Taking over from his predecessor, Dr. Bridges, means he has some "pretty big shoes to fill," he notes.
On Aug. 1, Dr. Saag also became the director of the UAB Comprehensive Arthritis Autoimmunity Metabolic Bone Center (CAMBAC). Taking on the directorship of the division has entailed some shifting of roles for Dr. Saag, who has been at UAB for 22 years. During that time Dr. Saag has enjoyed long-term relationships with patients; conducted groundbreaking research in the epidemiology of gout, osteoporosis and rheumatoid arthritis; directed the NIH-funded UAB Center of Research Translation; founded the UAB Deep South Arthritis and Musculoskeletal Center for Education and Research on Therapeutics; and directed the UAB Center for Outcomes and Effectiveness Research. Taking the role as director of the division means that Dr. Saag has relinquished his role as director of the outcomes center (Note: Michael Mugavero, MD, MHSc, is the new center director).
Dr. Saag is enthusiastic about the ongoing research in the division and notes, "We are as busy as we've ever been in terms of research and writing grants. It's an exciting and challenging time to take on a new division directorship role, because we have all the traditional challenges of maintaining excellence in our tripartite mission of clinical care, research and education, and those are all confounded by the unique challenges of the COVID era."
The challenges of the pandemic are offering other opportunities for growth. The division is investigating the comparative effectiveness and social determinants of remote clinical encounters. Dr. Saag says the university and the division are "totally committed to social justice and working to achieve greater diversity and inclusion in our region," which has a long history of civil rights struggles.
Racial and economic disparities are apparent in unequal access to broadband, a real issue when it comes to conducting video telehealth. One solution to this disparity is to use what UAB calls "telehealth carts," employed in clinics located in underserved communities, where an advanced practice provider on site with the patient can conduct an examination facilitated by video instruction from the physician.
Prior to the pandemic, the division routinely received patients from a five-state area, totaling 1.5 million outpatient visits a year. "We've got a great center, great leadership, and I'm working with a super faculty and a dedicated staff within the division," Dr Saag says enthusiastically. "The challenges are surmountable, and we hope, temporally transient. I'm humbled by the chance to try to shape things and bring us through this crisis whole and better."
Rebecca Manno, MD, MHS, Now Practices Rheumatology in the U.S. Virgin Islands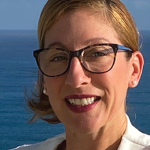 In August 2019, Rebecca Manno, MD, MHS, relocated to the U.S. Virgin Islands to become the sole rheumatologist of the Comprehensive Arthritis and Rheumatology Center of the Caribbean, a community-based practice serving the islands of St. Thomas, St. Croix and St. John. Before making the move with her husband, she was assistant professor of medicine and assistant director of the Johns Hopkins Vasculitis Center, Johns Hopkins University, Baltimore. The transition from the large tertiary academic center to a small island community practice has invigorated Dr. Manno's commitment to patient care, she says.
She and her husband are no strangers to the Virgin Islands, having vacationed there for the past 20 years. Following the devastation of Hurricanes Irma and Maria in 2017, they were "horrified" to witness the difficulties endured by the island population. "From a healthcare standpoint, it was even more devastating—people were struggling with limited resources, and many physicians left the area," Dr. Manno says. They resolved to become part of the recovery solution.
On most days of the week, Dr. Manno, who has maintained her appointment as adjunct assistant professor at Hopkins, sees patients in the St. Thomas outpatient clinic. One day a week she takes a flight in a small propeller plane to the clinic on the island of St. Croix. Being part of the solution has required that she view patient care from the patient's point of view, keeping in mind their economic circumstances. For example, traveling off-island for additional specialist care is not an option for many.
Another of the most eye-opening aspects of her practice is the reality of limited resources. The transition from a resource-rich academic center to her community clinic has necessitated a mindfulness about ordering tests and procedures, she notes. Many commonly used labs in rheumatology, such as CRP and anti-CCP antibodies, are "send out" tests that take more than a week to return. Imaging studies may be unobtainable or delayed if there are tech­nical issues with the sole scanner on the island. These hurdles have been challenges, but "finding creative solutions is energizing," states Dr. Manno.
The coronavirus pandemic and living in the tropics, with the presence of tropical infectious diseases, introduce other complications to consider, especially in an immuno­suppressed population. But she has been gratified to furnish the kind of rheumatologic care formerly unavailable in the Virgin Islands, and the patients, in turn, are thankful.
To other physicians who may be considering practice in an underserved area, Dr. Manno asserts that making such a move "for the right reasons—that you want to be a part of the community and part of the solution [can be] incredibly valuable. I wouldn't change a thing about this amazing chapter in my life."