Jeffrey Siegel, MD, Assumes New Position as Director for New Office of Drug Evaluation Sciences at the FDA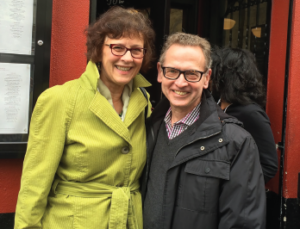 On Feb. 16, Jeffrey Siegel, MD, became the director of the recently created Office of Drug Evaluation Sciences at the U.S. Food & Drug Administration (FDA). The move, he says, "puts together many of the different things I've been most passionate about over the course of my career: applying science to drug development through biomarkers and other means; developing new outcome measures for clinical development programs in areas of unmet medical need, particularly rare diseases; and innovating clinical trial design."
You Might Also Like
Explore This Issue
October 2021
Also By This Author
The position represents a return to the FDA after his time in industry. In 2010, Dr. Siegel left his position as clinical team leader at the FDA's Center for Drug Evaluation and Research (CDER), Office of Drug Evaluation II, and Division of Anesthesia, Analgesia, and Rheumatology Products. He became the global lead for rheumatology and rare diseases for Genentech/Roche, where he was responsible for phase 3 clinical trials for new products and new indications for previously approved Genentech/Roche products. He then moved to Gilead, where he led translational medicine in the clinical research for inflammation group.
ADVERTISEMENT
SCROLL TO CONTINUE
Now that he's returned to the FDA, he is often asked why he spent time in industry; and conversely, why he has now returned to the FDA. "I had a great experience in industry," Dr. Siegel says. He notes that although there are similarities between how industry and the FDA approach drug development, understanding that there are considerations and motivations unique to industry is important. He hopes to bring this understanding to the FDA, where certain policies are particularly helpful to incentivize companies to develop products for unmet medical needs.
Throughout his career, Dr. Siegel has found that focusing on what unifies different groups is an effective way to move forward. That unifying approach, he believes, can facilitate development of new, effective and safe treatments for patients.
ADVERTISEMENT
SCROLL TO CONTINUE
Dr. Siegel will oversee four teams: Clinical Outcome Assessment, Biomarker Qualification, Research, and Bioinformatics. Although he is now in a separate office from rheumatology, he intends to stay engaged with important issues in the field through contact with Nikolay P. Nikolov, MD, division director of rheumatology and transplant medicine, FDA.
Gordon Hutchinson, MD, Reflects on Career & Retirement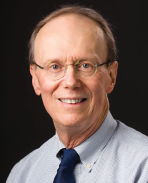 Gordon Hutchinson, MD, FACR, associate clinical professor of medicine at Yale School of Medicine and former chief of the Section of Rheumatology at the Hospital of St. Raphael, New Haven, Conn., is renowned as both a clinician and mentor. He retired in 2020, but continues to participate in weekly grand rounds, resident conferences and once-a-month morbidity and mortality conferences.
On Tuesdays and Thursdays, Dr. Hutchinson can be found surveying and maintaining trails with the Branford Land Trust trails committee. An avid hiker, he finds the trail work "completely different, but gratifying."
ADVERTISEMENT
SCROLL TO CONTINUE
Dr. Hutchinson says he found his time as a rheumatologist very rewarding. His journey began with an undergraduate degree in biology from Fordham University, the Bronx, N.Y., and continued with medical school at the University of Zurich. While a medical student, Dr. Hutchinson recalls watching a senior physician demonstrate a clinical interaction with a rheumatology patient during history taking and exams, and thinking, "This is what I thought I would be doing."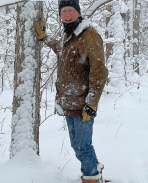 From those beginnings, skillful interactions with patients became the throughline of his full career. Although the therapeutic options for patients with rheumatologic disease have expanded enormously in the last decades, the diagnosis, he believes, always depends on careful interchanges with patients rather than complete reliance on tests and imaging. "You have to listen to the patient," Dr. Hutchinson asserts.
He completed a year in Switzerland as an intern in internal medicine at Kreisspital Bülach, where he met his wife Margrit. They returned to the U.S. in 1977, and Dr. Hutchinson then interned at the Hospital of St. Raphael. While completing his rheumatology fellowship at Yale, he started the rheumatology clinic at St. Raphael's, a clinic that served a teaching role and addressed the needs of the underserved population in New Haven. That clinic remains part of the Yale New Haven Hospital.
Dr. Hutchinson ran his clinic for 35 years, and served as chief of the Section of Rheumatology at the Hospital of St. Raphael for 29 years, garnering praise from colleagues for his diagnostic acumen and teaching abilities. He received the 2005 Teacher of the Year for the Department of Medicine for the Hospital of St. Raphael; and the Rheumatology Fellow's Teaching and Mentoring Awards in 2005, 2016 and 2019.
Dr. Hutchinson's wife Margit was his office manager during his entire career, so retirement has also been a dual enterprise, he noted. They are each pursuing additional interests, he in trail maintenance—"playing lumberjack!"—and she in photography, taking masters' classes.