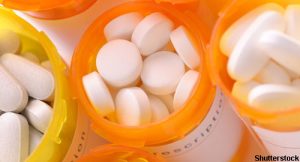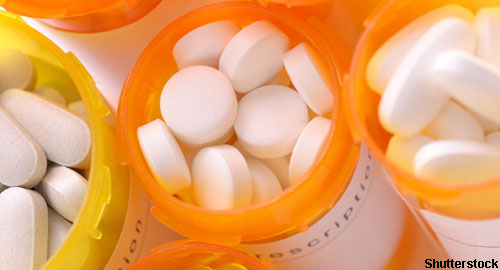 Loperamide Update
As of Sept. 20, the U.S. Food and Drug Administration (FDA) has limited the package sizes for some over-the-counter loperamide products to curb possible abuse. Affected products include Imodium A-D, Imodium Multi-Symptom Relief and Be Health Loperamide HCl Capsules. These changes are due to individuals taking higher than recommended doses of loperamide, effectively abusing the agent.1 Higher loperamide doses may be used to self-treat symptoms of opioid withdrawal or to achieve euphoria.2
Often, individuals use loperamide in combination with other drugs to increase the blood-brain-barrier penetration, inhibit loperamide metabolism and enhance its euphoric effects. Loperamide abuse has led to serious cardiac arrhythmias and death. Although it is safe to use in FDA-approved doses, serious adverse events have occurred in individuals intentionally misusing the drug by taking higher than recommended doses.
Healthcare professionals should be aware that loperamide may cause seemingly unexplained cardiac events, including QT interval prolongation, torsades de pointes or other ventricular arrhythmias, syncope and cardiac arrest. If toxicity is suspected, the patient should immediately discontinue the drug. In some cases of torsades de pointes, electrical pacing or cardioversion may be necessary.
For adults, the new approved maximum daily dose of loperamide is 8 mg daily for over-the-counter products and 16 mg daily for prescription loperamide. This packaging change will hopefully improve the safe use of the agent.
Patients should be advised to follow the recommended loperamide doses. Patients should also be advised that drug interactions with loperamide increase the risk of serious cardiac events.
Golimumab Biosimilar in Development
In late August, Bio-Thera Solutions announced the start of a phase 1 clinical trial for BAT2506, which is biosimilar to golimumab (Simponi). In the U.S. golimumab is approved to treat rheumatoid arthritis, ankylosing spondylitis, psoriatic arthritis and ulcerative ulcerative colitis. Other indications for golimumab exist in the European and Chinese markets.3
The clinical trial will compare the pharmacokinetics of BAT2506 with golimumab in healthy volunteers.4 The trial is a randomized, double-blind, two-arm, parallel group study expected to enroll 182 participants. Each patient will receive BAT2506 as a single subcutaneous injection.
---
Michele B. Kaufman, PharmD, BCGP, is a freelance medical writer based in New York City and a pharmacist at New York Presbyterian Lower Manhattan Hospital.
References