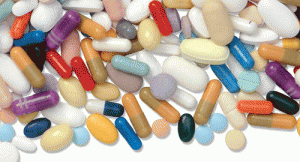 FDA Strengthens Diabetes Drug Warning
The U.S. Food and Drug Administration (FDA) has toughened existing warnings related to the risk of acute kidney injury for sodium-glucose cotransporter-2 (SGLT2) inhibitors, canagliflozin (Invokana, Invokamet) and dapagliflozin (Farxiga, Xigduo XR), which are used to treat type 2 diabetes.1 The information will be added to the product's labeling.
Between March 29, 2013, and Oct. 19, 2015, 101 definitive cases of acute kidney injury were identified in the FDA Adverse Event Reporting System (FAERS) database. In these 101 cases, sufficient detail of acute kidney injury was present to confirm a temporal relationship with canagliflozin (n=73) and dapagliflozin (n=28). In almost all of the cases (96 out of 101, 95%) hospitalization was necessary. Of these, 22 patients required intensive care unit admission. Four deaths occurred during hospitalization; two were cardiac-related. Fifteen patients received dialysis, and of these, three had a history of chronic kidney disease or previous acute kidney injury. Six patients reported concomitant use of both an angiotensin-converting enzyme inhibitor (ACEI) and a diuretic. In the majority of cases (n=58), the time to onset of acute kidney injury occurred within the first month or less of starting the SGLT2 inhibitor.
Most patients' conditions improved after discontinuing the agent. Eleven patients (including the four who died) did not recover. Three patients recovered with sequelae upon discontinuation, suggesting that kidney injury may not be fully reversible in some situations.
Risk factors for acute kidney injury include dehydration, hypotension and concomitant use of other drugs that can affect the kidneys (e.g., ACEI, diuretics, non-steroidal anti-inflammatory drugs [NSAIDs]). The median patient age was 57 years (range 28–79 years). Among the 84 reports that included an age, more than half were patients who were 60 years or younger. Forty-five of the 101 cases reported a change in serum creatinine or estimated glomerular filtration rate at the time of diagnosis. The median elevation of serum creatinine from baseline in 32 patients was 1.6 mg/dL.
Before initiating canagliflozin or dapagliflozin in a patient, healthcare professionals should consider factors that may predispose patients to acute kidney injury, including hypovolemia, chronic renal insufficiency, congestive heart failure and concomitant medications, such as diuretics, ACEIs, angiotensin receptor blockers and NSAIDs. Renal function should be evaluated prior to starting therapy and periodically throughout treatment. In an acute illness, fasting state, fluid loss (e.g., excessive heat exposure, gastrointestinal illness, etc.) or any state of reduced oral intake temporarily discontinue the SGLT2 inhibitor. Monitor patients for signs of acute kidney injury, and if it develops, discontinue the agent and treat appropriately.