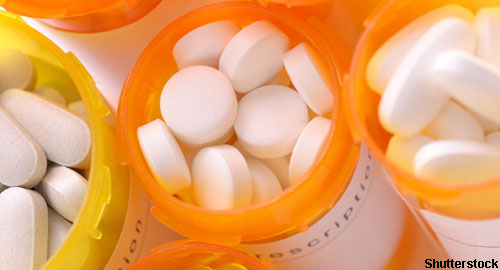 In an 18–1 vote, the U.S. Food and Drug Administration's (FDA) Bone, Reproductive and Urologic Drugs Advisory Committee (BRUDAC) voted in favor of approving romosozumab for treating postmenopausal women with osteoporosis at high risk for fracture. The provisional brand name for romosozumab is Evenity.
Prior to voting, committee members reviewed efficacy and safety data from multiple phase 3 studies. The committee discussion emphasized the need for post-marketing follow-up studies.
ADVERTISEMENT
SCROLL TO CONTINUE
Nineteen clinical trials with approximately 14,000 patients were included in the romosozumab development program. The phase 3 studies include FRAME, ARCH and STRUCTURE. The committee evaluated the ARCH and FRAME studies while reviewing the clinical benefit-risk profile of romosozumab. Included in the analysis were cardiovascular safety findings, and the potential to increase bone mineral density and reduce the risk of fractures in postmenopausal women with osteoporosis.
Background
The FRAME study was a randomized, double-blind, placebo-controlled trial in postmenopausal women (N=7,180) with osteoporosis at risk for fracture. It evaluated the efficacy of 210 mg of romosozumab administered monthly compared with placebo at reducing new vertebral fractures through 12 months. The study also evaluated the effectiveness of treating patients with romosozumab for 12 months followed by denosumab for 12 months. These results were compared with those for placebo-treated patients and for those treated with denosumab for 12 months. The reduction in the risk of new vertebral fractures through 24 months was examined.
ADVERTISEMENT
SCROLL TO CONTINUE
ARCH was an active, comparator-controlled study that contrasted the use of 210 mg of romosozumab administered monthly with 70 mg of alendronate administered monthly in postmenopausal women (N=4,093) with osteoporosis and a history of fracture. It evaluated 12 months of romosozumab treatment followed by at least 12 months of alendronate treatment compared with alendronate monotherapy. The study assessed the effectiveness of romosozumab in reducing the incidence of clinical fracture (both non-vertebral fracture and clinical vertebral fracture) and new vertebral fracture.
STRUCTURE was a multi-center, international, randomized, open-label, teriparatide-controlled study that evaluated the safety, tolerability and efficacy of romosozumab in women with postmenopausal osteoporosis. The trial included postmenopausal osteoporotic women (n=436) averaging 72 years of age who had a history of bone fracture. Patients were treated with bisphosphonate therapy for a minimum of three years prior to screening, and treatment with 70 mg of alendronate weekly or equivalent during the year prior to screening.
On Jan. 8, romosozumab was granted marketing authorization in Japan. This approval is the treatment's first worldwide for managing osteoporosis patients with a high risk of fracture. The European Medicines Agency is currently reviewing the marketing application for romosozumab.