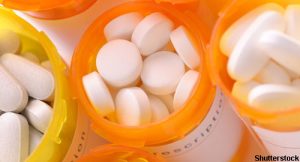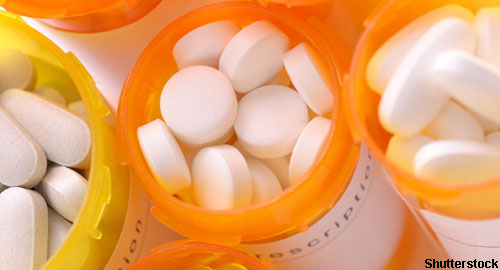 On June 16, the U.S. Food & Drug Administration (FDA) approved the use of canakinumab (Ilaris) for treating active Still's disease and adult-onset Still's disease (AOSD). Prior to this approval, there were no FDA-approved treatments for patients with these conditions. Canakinumab, an interleukin (IL) 1 blocker, is also FDA-approved for the treatment of systemic juvenile idiopathic arthritis (sJIA) in patients 2 years and older.
You Might Also Like
Also By This Author
AOSD is a rare and serious autoinflammatory disease of unknown origin. Its characteristics overlap with sJIA and include fever, arthritis, rash and elevated inflammatory markers. The overlapping features of AOSD and sJIA suggest this may be a disease continuum rather than two separate diseases. The efficacy and safety of canakinumab for treating AOSD patients was established by extrapolating canakinumab efficacy and pharmacokinetic data from sJIA patients.
ADVERTISEMENT
SCROLL TO CONTINUE
Common adverse reactions have occurred in canakinumab-treated patients, including abdominal pain, infections (i.e., colds and upper respiratory tract infections) and injection-site reactions. The prescribing information for canakinumab includes a warning for potential increased risk of serious infections due to IL-1 blockade.
Another known, life-threatening disorder that may develop in patients with rheumatic conditions, in particular Still's disease, is macrophage activation syndrome (MAS). Macrophage activation syndrome (MAS) is a known, life-threatening disorder that may develop in patients with rheumatic conditions, in particular Still's disease. MAS should be aggressively treated. Physicians should make note of symptoms of infection or worsening of Still's disease, because these are known triggers for MAS. In clinical trials of canakinumab, there were 11 cases of MAS seen in 201 sJIA patients treated with the drug. Based on clinical trials, canakinumab does not appear to increase the incidence of MAS in Still's disease patients, but no definitive conclusions can be made.2
ADVERTISEMENT
SCROLL TO CONTINUE
Treatment with immunosuppressive agents, such as canakinumab, may increase the risk of malignancy. Patients are advised not to receive live vaccinations during canakinumab treatment.
---
Michele B. Kaufman, PharmD, BCGP, is a freelance medical writer based in New York City and a pharmacist at New York Presbyterian Lower Manhattan Hospital.
References
ADVERTISEMENT
SCROLL TO CONTINUE