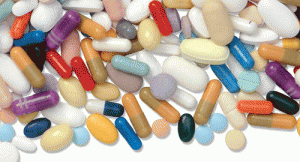 FDA Approves Naloxone Hydrochloride Nasal Spray
Naloxone hydrochloride (Narcan), which was previously available only as an injection, has been approved by the U.S. Food and Drug Administration (FDA) as a nasal spray.1 It's available in a ready-to-use, needle-free device that delivers 4 mg naloxone hydrochloride per 0.1 mL of spray and is designed to reverse the effects of opioids. The inhaler does not require priming or assembly before use.
You Might Also Like
Also By This Author
The nasal spray is designed for the emergency treatment of known or suspected opioid overdose as manifest by respiratory and/or central nervous system depression. In an emergency, the therapy can be administered by family members, caregivers or others to reverse the effects of opioid overdose until help arrives. Because an opioid overdose may cause brain damage or death, the nasal spray should be administered as quickly as possible if a patient is unresponsive and an opioid overdose is suspected—even when in doubt.
ADVERTISEMENT
SCROLL TO CONTINUE
A public interest discount is being given to group purchasers who order the nasal spray directly from the manufacturer. These groups include law enforcement, firefighters, first responders, departments of health, local school districts, colleges and universities, and community-based organizations.
Ibuprofen Injection for Pediatric Pain
On Nov. 20, the FDA approved the ibuprofen injection, Caldolor, which was previously approved for managing mild to moderate pain and moderate to severe pain as an adjunct to opioid analgesics, as well as an antipyretic, for use in pediatric patients age 6 months and older.2 It's the first injectable, non-steroidal, anti-inflammatory agent approved for use in children.3
ADVERTISEMENT
SCROLL TO CONTINUE
This approval was based on safety and efficacy data from clinical trials in hospitalized febrile children and children undergoing tonsillectomy surgery. In the fever study, a significantly greater reduction in temperature was seen in pediatric patients given intravenous ibuprofen compared with acetaminophen.
Michele B. Kaufman, PharmD, CGP, RPh, is a freelance medical writer based in New York City and a pharmacist at New York Presbyterian Lower Manhattan Hospital.
References
ADVERTISEMENT
SCROLL TO CONTINUE