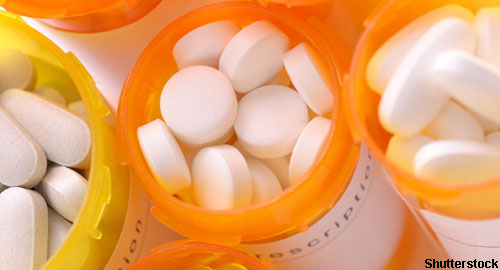 The U.S. Food and Drug Administration (FDA) has approved a new formulation of methotrexate designed as an oral solution for pediatric patients. Also, the agency recently introduced age restrictions for codeine and tramadol for children under age 12, citing their risks for slowed or difficult breathing and death.
You Might Also Like
Also By This Author
FDA Approves Oral Methotrexate
Methotrexate (Xatmep), a folate analog metabolic inhibitor, is now available as an oral solution at a concentration of 2.5 mg/mL. This solution is a ready-to-use product designed to improve the accuracy of dosing and dispensing by eliminating the need for tablet crushing or extemporaneous compounding for pediatric dosing. This new formulation limits the risk of inadvertent methotrexate exposure and saves time. The medication requires refrigeration, but may be stored at room temperature for up to 60 days after dispensing.
ADVERTISEMENT
SCROLL TO CONTINUE
The formulation was approved for managing pediatric patients with active polyarticular juvenile idiopathic arthritis who have had an insufficient therapeutic response to or are intolerant of an adequate trial of first-line therapy, such as full-dose non-steroidal anti-inflammatory drugs. It can also be used to treat pediatric patients with acute lymphoblastic leukemia as part of a multi-phase, combination chemotherapy maintenance regimen.
Analgesic Contraindications for Children & Nursing Mothers
The FDA has restricted the use of codeine and tramadol in children.2 Both codeine, which is approved for pain and cough, and tramadol, which is approved for pain, carry serious risks, including slowed or difficult breathing and death, which appear to be greater in children under 12 years of age. These drugs should not be used in patients of this age group. Additionally, the use of codeine and tramadol should be limited in some older children. All tramadol-containing products and single-ingredient codeine products are FDA approved for use only in adults.
ADVERTISEMENT
SCROLL TO CONTINUE
New labeling: The FDA will add a warning that recommends breastfeeding mothers refrain from using tramadol and codeine due to potential harm to their infants. Nursing infants whose mothers are taking these medications are at risk for excessive sleepiness, difficulty breastfeeding and serious breathing problems that may result in death. Tramadol is now contraindicated for use in children younger than 12 years old. A new contraindication was added to the tramadol label, warning against using it in children younger than 18 years old for post-operative pain from tonsillectomy and/or adenoid removal. Also, new label warnings for both codeine and tramadol advise against their use in children 12–18 years old who are obese, have severe lung disease or have obstructive sleep apnea, due to the increased risks for serious breathing trouble.