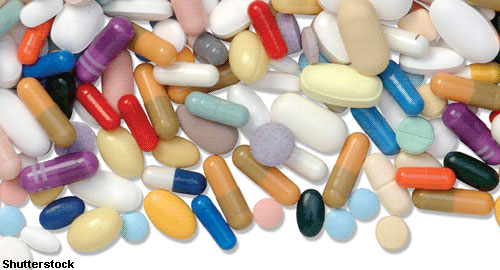 In its first phase 3 clinical trial, intravenous (IV) tramadol has met its primary endpoint for relieving postoperative pain. In other news, the U.S. Food and Drug Administration (FDA) did not approve a new drug application for IV meloxicam.
Intravenous Tramadol in Phase 3 Clinical Trials
In its first phase 3 clinical trial, intravenous (IV) tramadol has met its primary endpoint, achieving a statistically significant improvement in the Sum of Pain Intensity Difference over 48 hours.1 This trial was a multicenter, double-blind, placebo-controlled study evaluating the safety and efficacy of IV tramadol for postoperative pain.
ADVERTISEMENT
SCROLL TO CONTINUE
These primary endpoint results were compared with placebo in patients with moderate to severe postoperative pain post-bunionectomy (N=409). Secondary trial endpoints were also met. These include SPID24, total rescue medicine consumption and Patient Global Assessment (P<0.01; for all three compared with placebo-treated patients). Additionally, IV tramadol showed a clear dose response.
During the study, patients were randomized to a postoperative regimen of 50 mg IV tramadol, 25 mg IV tramadol or placebo given over 15 minutes at Hours 0, 2 and 4. Dosing was also given once every four hours thereafter for up to 13 doses in a 1:1:1 ratio. Statistically significant improvement in pain reduction occurred as early as 30 minutes after dosing, which was the first assessment time.
ADVERTISEMENT
SCROLL TO CONTINUE
IV tramadol was generally well tolerated by patients, with adverse events being mostly mild to moderate in severity. The most common adverse events differing from placebo-treated patients were dizziness, nausea, somnolence and vomiting. No reports of serious adverse events were made. One patient treated with 50 mg IV tramadol discontinued the trial due to vomiting.
A second phase 3 trial in a postsurgical population is planned for the second half of 2018.
IV Meloxicam Denied FDA Approval
Meloxicam is a long-acting, non-steroidal anti-inflammatory drug (NSAID) that selectively inhibits cyclo-oxygenase-2 (COX-2).2 IV meloxicam has completed two phase 3 clinical trials examining efficacy. Additionally, it has undergone a large double-blind, placebo-controlled, phase 3 safety trial and four phase 2 clinical efficacy trials. In these studies, the treatment demonstrated statistically significant outcomes of the primary endpoints studied.
ADVERTISEMENT
SCROLL TO CONTINUE
On May 24, the investigating manufacturer of IV meloxicam received a complete response letter from the FDA stating that, although the study results were positive, the FDA did not approve the treatment's application in its current form. The FDA letter also stated that data from ad hoc analyses and selective secondary endpoints suggest the analgesic effect of IV meloxicam did not meet the FDA's expectations. Other questions were also raised related to data provided in the new drug application.