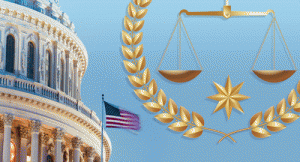 On June 3, the U.S. Food & Drug Administration (FDA) approved rituximab-arrx (Riabni) in combination with methotrexate to treat adults with moderate or severe, active rheumatoid arthritis (RA) for whom one or more tumor necrosis factor agonist therapies had proved inadequate.1,2 Rituximab-arrx is biosimilar to rituximab (Rituxan), an anti-CD20 monoclonal antibody. In the same dosage form and administration route as rituximab, rituximab-arrx was previously approved by the FDA for the following indications: non-Hodgkin's lymphoma, chronic lymphocytic leukemia, granulomatosis with polyangiitis and microscopic polyangiitis.2,3
You Might Also Like
Also By This Author
Background
This approval was based on the results of a double-blind, placebo-controlled study that evaluated the efficacy and safety of rituximab-arrx against its reference product, rituximab.4 The study participants were at least 18 years old, had been diagnosed with active RA according to ACR criteria and had at least eight swollen joints and eight tender joints. The study also examined the treatment's pharmacokinetics and immunogenicity. Its primary end point was the change from baseline in Disease Activity Score-28 for RA with C-reactive protein (DAS28-CRP) at week 24.
ADVERTISEMENT
SCROLL TO CONTINUE
A total of 311 patients were randomized to receive either rituximab-arrx, rituximab approved in the U.S. (rituximab-U.S.) or the European Union (rituximab-E.U.). The patients who received rituximab-U.S. were transitioned to rituximab-arrx during the second part of the study.
The primary end point was within the predefined equivalence margin. The safety, immunogenicity and pharmacokinetics of rituximab-arrx were all similar to that of its reference product. No new safety signals were found.
ADVERTISEMENT
SCROLL TO CONTINUE
The FDA approval means rituximab-arrx is approved for rheumatoid arthritis and all other indications of the reference product rituximab. However, this biosimilar agent does not have an interchangeability designation with other rituximab products in the U.S.5
Currently, two other agents that are biosimilar to rituximab are FDA approved, rituximab-pvvr (Ruxience) and rituximab-abbs (Truxima).6
---
Michele B. Kaufman, PharmD, BCGP,
is a freelance medical writer based in New York City and a pharmacist at New York Presbyterian Lower Manhattan Hospital.
References