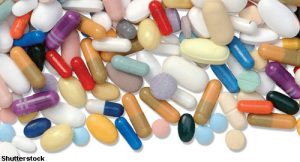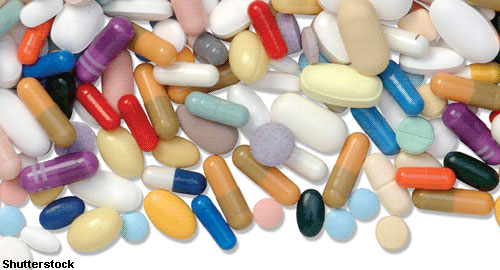 In late September, the U.S. Food & Dug Administration (FDA) approved tofacitinib (Xeljanz) to treat patients 2 years and older with active polyarticular juvenile idiopathic arthritis (pJIA). This treatment is the first and only Janus kinase inhibitor (jakinib) approved in the U.S. for this indication.1
The drug is already available in 5 mg tablets and will also be made available as an oral solution by the end of the first quarter of 2021.
ADVERTISEMENT
SCROLL TO CONTINUE
The FDA approval was based on a phase 3 safety and efficacy study that had two phases over 44 weeks. The study's first phase was an 18-week, open-label, run-in phase that included 225 patients who received tofacitinib. It was followed by a 26-week, double-blind, randomized, placebo-controlled withdrawal phase that included 173 patients.
In the first phase, patients received a 5 mg tablet or a 1 mg/mL dose of tofacitinib oral solution, or placebo twice daily. If patients weighed less than 40 kg or had a preference for the solution, they received the oral solution. The study's primary endpoint at the end of the first phase was the achievement of a JIA ACR30 response—an improvement of 30% from baseline in three of six variables (i.e., physician global assessment of disease activity, parent/guardian's or patient's global assessment of overall well-being, functional ability, number of joints with active arthritis, number of joints with limited range of motion and erythrocyte sedimentation rate) and no more than one of the remaining variables worsening by more than 30%.
ADVERTISEMENT
SCROLL TO CONTINUE
The trial met its primary endpoint. At week 44—the end of the second phase—the tofacitinib-treated patients who achieved a JIA ACR30 response at the end of the study's first phase had a statistically significant lower occurrence of disease flare (31%) than placebo-treated patients (55%; P=0.0007). In this study, disease flare was defined as a 30% or greater worsening in at least three of the six variables of the JIA ACR core set, with no more than one of the remaining JIA core response variables improving by at least 30% (outcome measures used in JIA clinical trials) after randomization.
Generally, adverse reactions in pJIA patients were consistent with those seen in adult patients with rheumatoid arthritis.
---
Michele B. Kaufman, PharmD, BCGP, is a freelance medical writer based in New York City and a pharmacist at New York Presbyterian Lower Manhattan Hospital.
ADVERTISEMENT
SCROLL TO CONTINUE